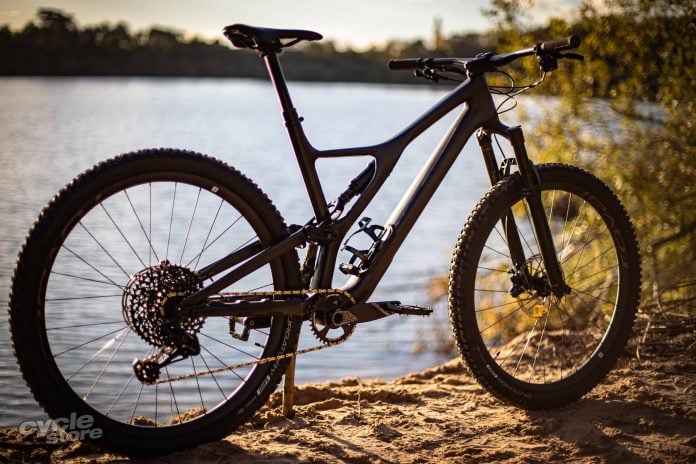 One of the most anticipated releases of the 2018 summer, the all new Specialized Stumpjumper. Dating back to 1985, this bike has a long heritage and is often at the forefront of the MTB world. It'll come as no surprise that we were super excited to get one out on the trails for a spin.
— IS MTB RACING MAKING AN ELECTRIC SHIFT? —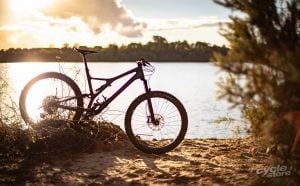 If you missed our video of the bike it's available on our YouTube channel and can be seen below. We really enjoyed getting out on the Stumpjumper ST Comp Carbon 29er and testing it alongside a couple of Transition bikes, ridden by the Cyclestore staff.
— S-WORKS STUMPJUMPER GALLERY —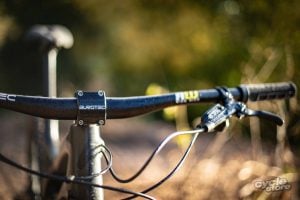 Lifted straight from the Specialized website the company claim "The new Stumpjumper is the ultimate trail bike. Seriously, the damn thing rides like it's on rails. It's the most versatile trail bike we've ever made. And yeah, we're stoked about that, but we're even more excited about how well it's tuned to you. We've said goodbye to proprietary bulls&@t, focused on your needs, and made, what we feel, is the new benchmark in trail bikes."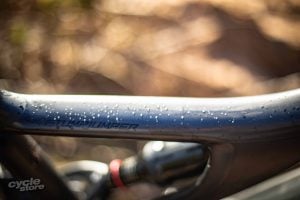 We managed to build a custom bike with some of the components from the guys over at Burgtec. We absolutely loved getting out for a spin on this bike, and the weather was good to us for a few tasty photos which you can see below.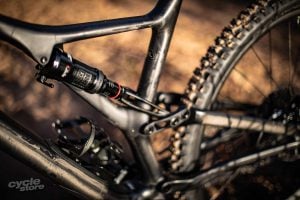 Specialized have made all the right changes to the new Stumpjumper. With Specialized focusing in on the smaller details such as the SWAT compartment & chainstay protector, they've re-engineered every element successfully.
To go with that the new model is lighter, stiffer, stronger. The updated geometry & handling really shows and this new stumpjumper really can keep up with the best on the market. There isn't one single feature that stands out as excellent, but the combination of the parts working together makes a great all round package.