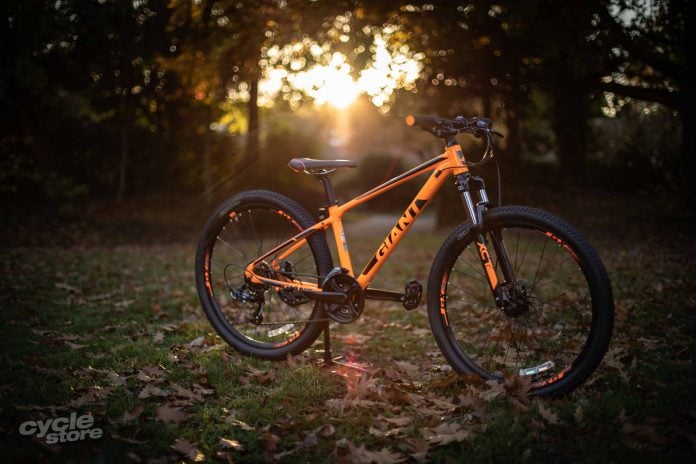 It's new bike season and you're probably looking for a trusty companion to get you out of the house and onto the trails. The kids are growing older at an alarming rate and could be too big for the kids bike that was once too big for them. No matter what your reason, the Giant ATX is a fantastic starting point in the world of mountain biking.
— GIANT BICYCLES – ALL YOU NEED TO KNOW —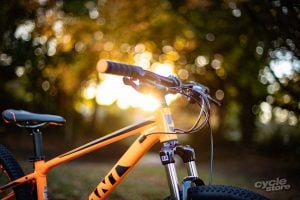 A hardtail alloy frame is durable, rigid and versatile. It's a great balance of strength and weight giving you all the handling capability you need. The bike will also last long enough for you to not need a new one any time soon.
Available in 26″ and 27.5″ wheels, the ATX can cater for all rider heights. From your oversized 12 year old looking for their first adult bike, to your 6ft 5 large adult male, and everyone in between.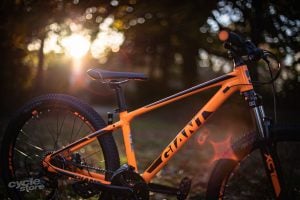 All the ATX models come fitted with disc brakes for superior handling and all weather agility. A shimano drivetrain helps you flick effortlessly between the gears no matter what the terrain. Finally an SR Suntour suspension fork takes all the bumps and bruises out of the heavy terrain. Ideal for anything from a commute to a bumpy forest trail.
— 15 TYPES OF MOUNTAIN BIKER WE ALL KNOW —
Features: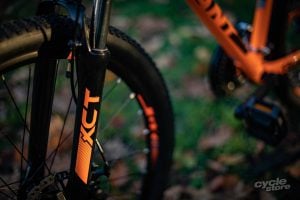 The Giant ATX comes with rack mounts so that you can carry all your essentials should you be bike packing or commuting. With a variety of frame thicknesses throughout the bike, the weight is very carefully balanced.
Internal cables keep them clean and dry stopping them clogging up when you're out on the muddy trail. This is very rare for a bike of this price. The limited wear will mean that your bike lasts much longer between services, though make sure you still keep on top of cleaning.
— STUDY SHOWS E-BIKERS START WORK EARLIER —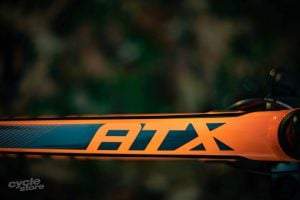 The SR Suntour forks come with 100mm travel and lockout for bump absorption and climbing efficiency. This will make a big difference when you're out on a bumpy trail or ripping over roots in the woods. The extra handling skill they offer will allow you to unlock a whole variety of different terrain whether you're seated or standing.
The Giant ATX comes with Giant Quickcross tyres, rolling in at a midrange 2.1″ width. A shallow tread offers quick rolling speeds as well as providing all the grip you need for off road use. This versatility helps to make the ATX the complete package.
Verdict:
The Giant ATX has all the features you'd need to make a fantastic first bike. Ideal for your morning commute or your weekend trail ride. If you need a sturdy companion that won't let you down, this is definitely the bike for you. A great specification and features that are often found on much more expensive bikes. With a size to fit everyone, there really are no excuses!