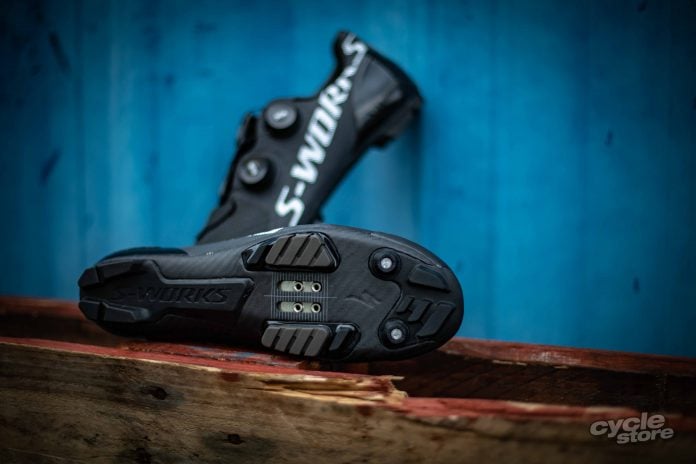 The latest in the top line of specialized shoes, the Specialized S-Works Recon looks set to change the game. Complete with all the high end features we're used to seeing through the rest of the Specialized range. The shoes will suit off-road riding of all kinds, cyclocross, gravel or XC MTB racing.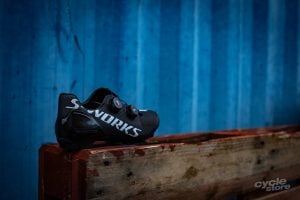 Made with functionality at the forefront, style hasn't been left of the list with the S-Works Recon. Ready for any kind of adventure, the power transfer and weight of the shoes is second to none.
— CYCLOCROSS – A FEW TIPS FOR YOUR FIRST RACE —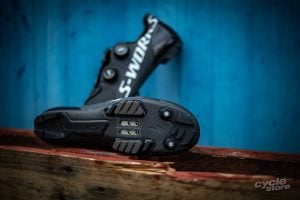 It's no secret that when re-designing the seasonal wardrobe, shoes are one of the items regularly changed and these could be on the christmas list. Directly transferring the power from the legs through the pedals, performance is high on the priority list whilst picking your new shoes.
The Features: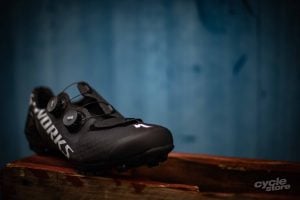 The sleek design hugs the foot and can be paired with Specialized Bodygeometry Sl Footbeds. This lets riders with any foot composition jump straight in. The already built in arch support and forefoot varus wedge supports the inside of the foot keeping the knees aligned and the glutes engaged.
— WINTER CYCLING – 5 TOP TIPS —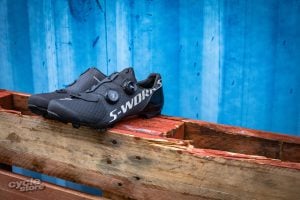 With a stiffness index of 13, the FACT carbon plate is one of the stiffest on the market. Allowing you maximum power transfer through every pedal stroke.
Dyneema® Mesh is trapped between layers of four-way stretch mesh and TPU to create no stretch zones for the ultimate connection and comfort. Mixed with the new BOA S3-Snap dials, the S-Works Recon promise a fantastic, comfortable fit.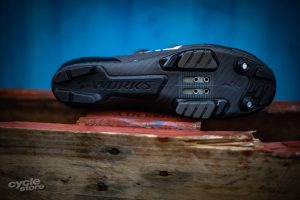 The cleat nut on the bottom of the shoe is made from a titanium alloy. Stop yourself slipping with a SlipNot rubber heel and an additional toe tread. Have confidence in the traction of the shoe in all terrains, and the removable toe studs can also help with that.
— GET A GRIP ON TRICKY CORNERS —
Weighing in at just 270g per shoe for a size 42, that's a mere 540g per pair. This gives the S-works Recon incredibly power to weight ratios.
The Verdict:
If you can see past the price tag, these top line shoes come with all the features we've been waiting for in an off-road shoe for quite a while. Matching the rest of the S-Works shoe range for performance, they're sure to be a best seller.
Value -

87%

Performance -

98%

Aesthetic -

96%

Durability -

97%