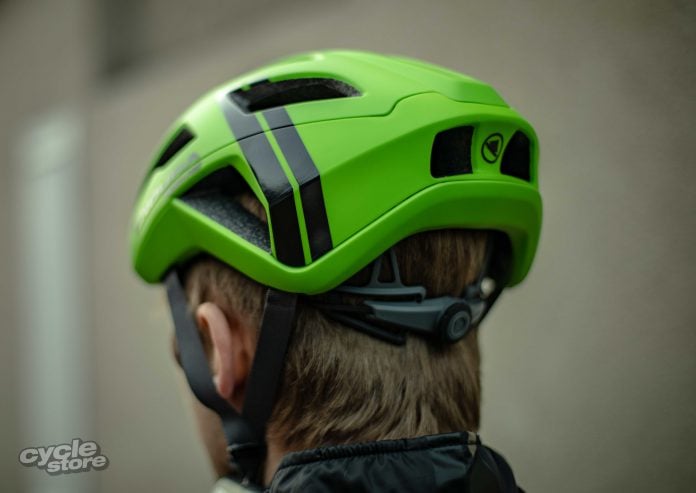 Endura are one of our favourite cycling brands here at cyclestore. With a whole range of high quality apparel and equipment, we had a closer look at the FS260 Pro road cycling helmet. Among the road cycling ranges best sellers, the FS260 Pro Helmet offers a weightless feel with great protection, so we were excited to delve deeper.
The Features: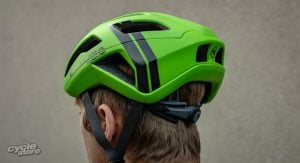 Multiple large air vents on the FS260 pro helmet maximise air flow to keep you cooler while you're out on the bike and stop any overheating issue you may have. The one hand micro adjustment fit system makes it very easy to lock the helmet in place right away. Similar to a lot of other helmets in the range, the increments are small and the helmet is an almost instant fit. 
— THE ENDURA BRAND – THOROUGHBRED PERFORMANCE APPAREL —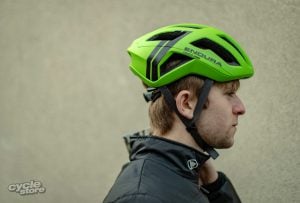 The in-mould construction keeps the helmet very lightweight giving you maximum mobility on the bike. You won't be restricted at all in this helmet. The air flow is channelled through the helmet to allow you to wheel freely out on the road. With antibacterial, fast wick padding, the helmet stays fresher for a lot longer. Endure haven't held back on the padding, though it's not bulky and overbearing. The perfect balance of comfort and functionality.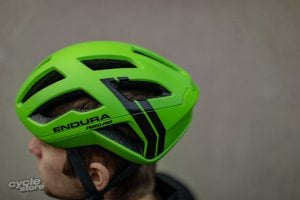 Covered by Endura's Crash Replacement Policy and Endura Product Guarantee, you don't have to worry about the quality of the helmet. Not that that would cause any issues from a brand as quality as Endura. The helmet also conforms to all the relevant and important safety standards giving you the peace of mind you need out on the roads. 
— ENDURA DRAG2ZERO AEROSWITCH HELMET REVIEW —
Aesthetics: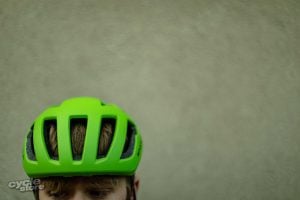 Endura have improved the aesthetics of the FS260 pro helmet by covered the expanded polystyrene around the base of the helmet. This means that you don't get the usual grey/black finish you often see. With a very crisp, clean aesthetic, Endura have made sure that the helmet looks the part. With the straps coming out of small holes at the bottom of the shell, it's clear Endura have thought through what they want to show thoroughly from start to finish.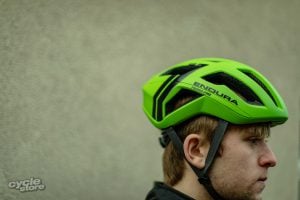 Available in a variety of colours, Endura have offered something for everyone in the FS260 pro helmet. With 15 vents, the helmet's aesthetic is largely driven by functionality. This isn't as many as some of the helmets we've reviewed, and this was slightly telling when the heat picked up on a climb. Though you'll thank Endura for this in the British weather. It's clear it's come from a thoroughbred Scottish company.
— TRAINING CAMP – A LIST OF TOP TIPS —
Verdict:
Though not the best helmet for the hot summer days, the Endura FS260 Pro Helmet is a great autumn/spring choice. With a variety of aesthetics and a performance driven design, we'd definitely have this on our shopping list! 
Performance -

87%

Value -

85%

Durability -

81%

Aesthetic -

83%