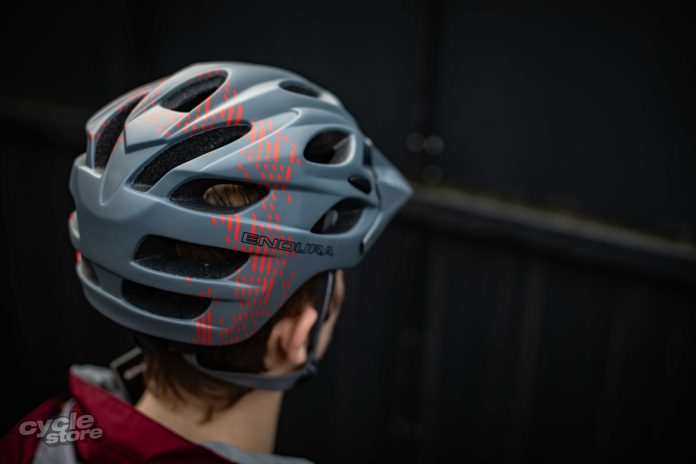 With a roster of riders that need no introduction, it's no surprise that Endura's gear is often at the cutting edge of the market. The Hummvee range has been a long standing, high quality choice for gear. So we were excited to have another look at the Endura Hummvee helmet.
The Features: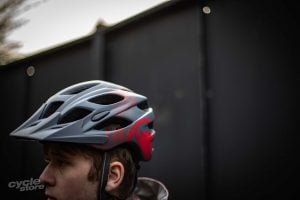 It has modern styling, a list of features and low rear coverage offering extra protection that is typically found in helmets twice this price. with a shell covering all of the EPS liner to protect it and keep it looking good ride after ride. The visor is removable making it double up as a great urban helmet too. Updated colour schemes offer an aesthetic that will match any outfit, and it's nice to see that the design has still been primarily performance driven.
— STRAVA ADDS 1 BILLION ACTIVITIES TO GLOBAL HEATMAP —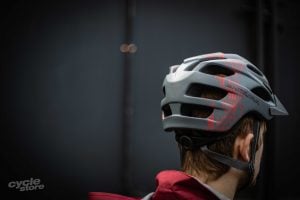 Like many cycling helmets, fit and comfort is taken care of with a one-handed adjustment wheel, adjustable straps and fast wicking antibacterial padding. Though Endura have refined this down to an impeccable balance. Not too bulky, but enough to offer comfort. Small increments give the Endura Hummvee helmet a great fit from the off. There are plentiful vents to keep your head cool and the inclusion of a bug net over the front vents is a nice addition to keep the irritating little insects out of your hair.
Functionality: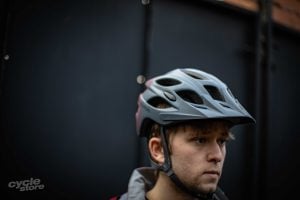 With a removable visor you can keep the sun out of your eyes if/when we get some warm British weather. Covered by Endura's Crash Replacement Policy and Endura Product Guarantee, you don't have to worry about the quality of the helmet. Not that that would cause any issues from a brand as quality as Endura. The helmet also conforms to all the relevant and important safety standards giving you the peace of mind you need out on the trails.
— ELECTRIC BIKES TIMELINE – PAST, PRESENT, FUTURE —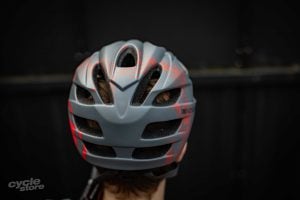 The helmet comes with quite a round shape so it may not fit the narrower heads, it could be slightly uncomfortable, though the adjustment system allows the Endura Hummvee helmet to sit stable on most heads. 
Similar to a lot of the lower priced helmets, the expanded polystyrene is exposed at the bottom and the hard shell only covers the top of the helmet. This means the helmet might not be suitable for the harder, grittier routes or any extreme down hill, though generally this is more an aesthetic difference than performance.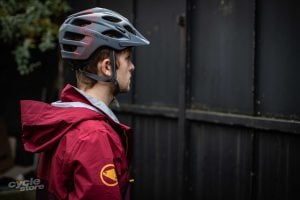 Although not designed for it, the Endura Hummvee helmet will hold a goggle strap in place if you're planning on riding with some goggles. With more protection down the sides and back than you'd normally find on road or normal helmets this one screams trail. Endura have released 4 colour options including the black and white styles that suit everyone and every bike. The other two options are the bright green and orange making sure Endura are catering for everyone.
— ENDURA MT500 MOUNTAIN BIKE CLOTHING RANGE – A CLOSER LOOK —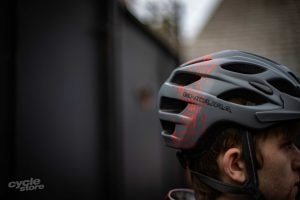 Let's talk about the Price with an RRP of £42.99 on CycleStore this is a very affordable helmet. But it certainly doesn't feel cheap. There are helmets out there twice the cost that feel cheaper and don't have as many features. Whilst this helmet grabs attention with its basic good looks it keeps people attention with its bargain price.
Verdict:
With the Hummvee punching above its weight for value for money. The team at Endura definitely know what they are doing. This helmet makes a great choice for a budget Trail/Urban helmet and performs well above it's pay grade.
Performance -

85%

Value -

95%

Durability -

82%

Aesthetic -

81%