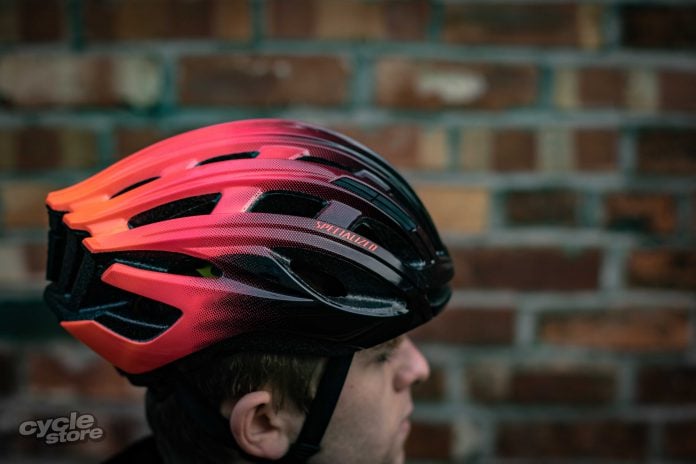 With a whole new helmet range for 2019, Specialized have made a huge impact with their new ANGi crash detection technology. The Specialized Propero 3 has been a best seller for many years, and the update is even better. We got our hands on one for a closer look.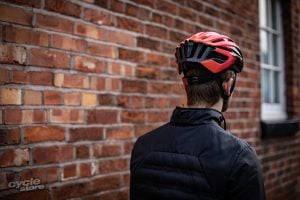 This race-inspired design is known for its incredible fit and tremendous value. It has many similar features to the S-Works Prevail, like the Tri-Fix webbing system and 4th Dimension Cooling, granting the Propero III incredible performance at a more attainable price.
— SPECIALIZED ANGi – THE NEW TECHNOLOGY —
The Features: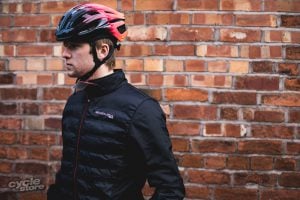 With an easy-adjust HairPort FSL II fit system with four height positions and micro-adjustable dial, the helmet is easy to lock in place for any rider. With no more male/female helmets, Specialized have created a unisex design that works for everyone. Careful engineering mixed with years of gathered data give this helmet the extra edge. A 4th Dimension Cooling System keeps the head cool out on the road and a "Mega Mouthport" offers enhanced comfort and pulls the air in from the front of the helmet. This is then channelled over the head and out of the rear exhausts.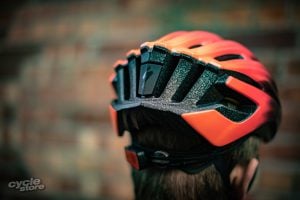 Composite matrix internal reinforcement allows larger vents for greater cooling. In simpler terms, Specialized have created a neat new internal skeleton to give the helmet all the strength and durability it needs, but with more vents and an open feel. The Soft 4X DryLite webbing material won't stretch out with sweat or water. This material also carefully pulls the sweat away from your brow and directs it down your temples to make sure you never lose sight of the roads.
— SPECIALIZED TOUR DOWN UNDER COLLECTION – PHOTO ALBUM —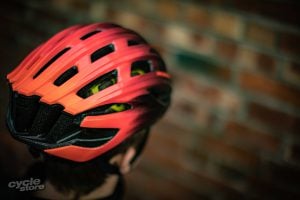 A Tri-Fix web splitter for improved comfort and ease of strap adjustments. Lots of fancy words to explain the technology, but the important part, the helmet is very comfortable and easily adjustable to fit any head. Reflective decals for increased visibility to motorists in low-light conditions make the Specialized Propero 3 ideal for any commuter. 
The helmet also comes with Specialized's new ANGi system. Angi stands for Angular G-Force Indicator. It's a small device that will be fitted to the back of helmets to alert your emergency contacts if you have an accident.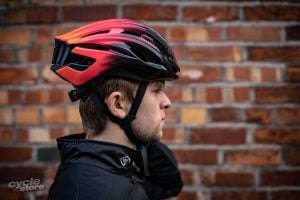 You set a reaction time limit between 15 seconds and 2 minutes in which you'll be able to access the app, then link it up with the ANGI device on your helmet. If you have an accident, an alarm will sound. From then you have how ever long you programmed in to turn the alarm off. If you don't, the text will go. But don't panic, it's been carefully designed to minimise false alarms!
— WHY YOU SHOULD TRAIN WITH POWER —
The Headset system isn't quite as light weight as the top end prevail but still fits very well with 4 height positions and a micro dial at the back.. Whilst it doesn't fit all head types perfect the Proper 3 helmet doesn't shake or feel lose either way without needing to over tighten it.
Verdict: 
Not everyone needs a high end racing lid, and not all of us can afford one if we do. The Propero 3 offers a perfect medium giving you all the cooling, weight and comfort that a high end helmet would offer. Though at a fraction of the cost. High quality, cutting edge and affordable, this is a fantastic road cycling helmet.
Performance -

92%

Value -

91%

Aesthetic -

91%

Durability -

86%