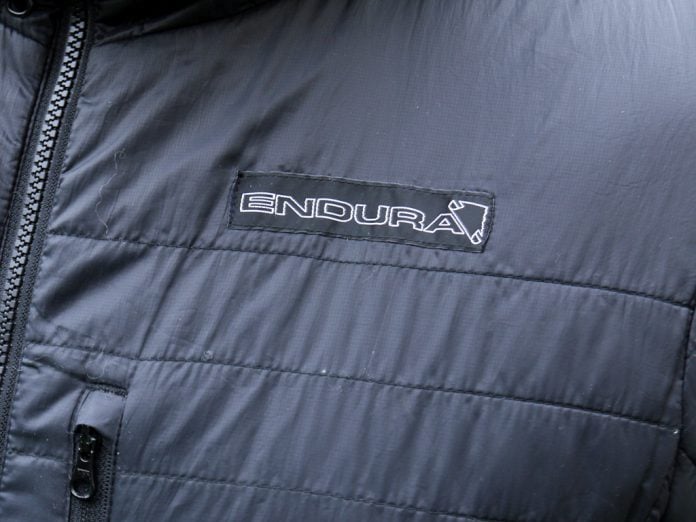 Summer has officially finished, marked by the clocks changing at the weekend (either an extra hour in bed or an extra hour on the bike) and the first frost on Monday. Endura, been from Scotland have got the problem sorted – Primaloft.
Used widely in the outdoor world keeping walkers, climbers, campers and skiers warm for 25 years and counting, Endura are squeezing the insulation into a few lines this year to keep us toasty.
— THE ENDURA BRAND – THOROUGHBRED SCOTTISH APPAREL —
Primaloft ticks many boxes for bike riders, its light, packable, water resistant and easy to dry and most of all warm. So which items get the extra warm treatment? All are very pack-able to keep in your pocket or bag.
Pro SL Jacket – slender enough to fit under your waterproof or other top layer. But also cool enough to wear as a standalone top layer at the cafe stop with your riding buddies.
Pro SL Gilet – also available in black wear it over the top of a long sleeve or under a top layer. The extra protection will just give your core that little bit of extra warmth. In the depths of winter, you'll be incredibly thankful for this one!
MTR Primaloft Jacket – not as close cut as the Pro SL range, so wear as a top layer. Planning a stop? keep it in your bag and put throw it on to keep you warm.
Available in multiple colours and options, there's guaranteed to be something that fits in with the rest of your wardrobe. And you'll certainly look the part as well as the gear having market leading performance.
Pro SL Primaloft Sock – mmmmm. Warm, comfy, sleek. What more can you want?!
There's definitely something in the range to cover everyone. Keep the frost out and the warmth in with the Primaloft brand, available now!