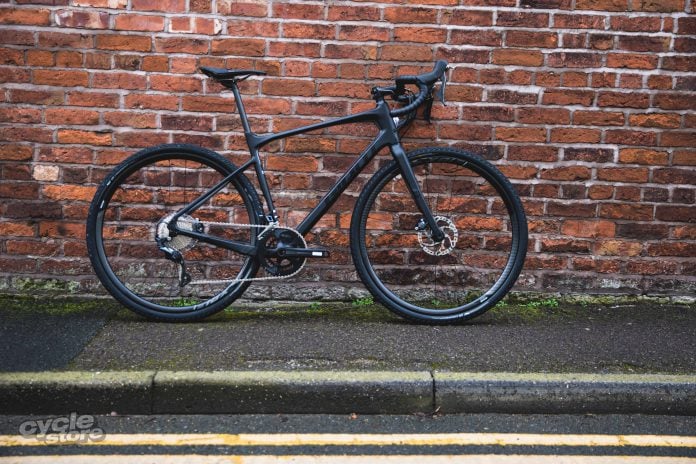 With a few new 2019 MTB releases, Giant have gone back to the drawing board to bring us more of what we love. Redesigned for versatility, compliance and long-distance efficiency on adventurous terrain including roads, gravel and dirt. On the surface the new Giant Revolt is the full package. With quite a hefty price tag, we had a look if it'll live up to expectations.
— GRAVEL BIKE OR HARD TAIL? – A PRESSING DECISION —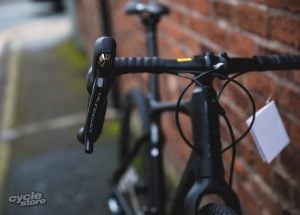 The Revolt is a performance gravel bike that's equally adept at tackling paved roads or dirt. That versatility comes in handy when your ride includes a little bit of everything. It's designed around a lightweight Advanced Carbon frame set with endurance geometry, so you can tackle long, hard rides with less fatigue.
The Features: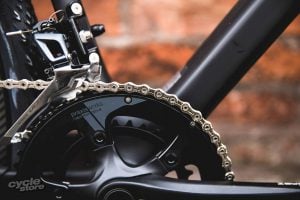 A carbon fork eats up bumps, and the D-Fuse seat post and Contact XR D-Fuse handlebar absorb shocks and vibrations. The frame of the Giant Revolt is integrated for disc brakes and has clearance for larger tires up to 45mm so you can float through the rough stuff. Add in some clever frame details, including the X-Defender down tube protector and smart mount system for racks and accessories, and you have everything you need for your gravel adventures.
— BIKE TRENDS – THE FUTURE OF CYCLING —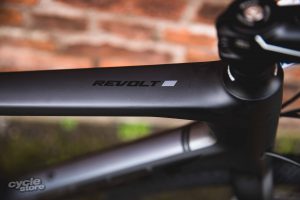 All-new gravel-riding geometry features endurance positioning and shorter chain stays. The result is precise handling, agility and control in all situations, from out-of-the-saddle road climbs to fast and rugged dirt road descents. It's slightly shorter than the TCX, with a lower bottom bracket to offer the improved handling.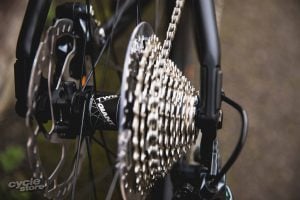 An innovative new Contact XR D-Fuse handlebar and D-Fuse seat post work as a system to help absorb shock without sacrificing the stiffness needed for aggressive road performance. The seat post works by encouraging flex in a single direction, and resisting it the other way. While the handlebars are designed to be stiffer when you're out of the saddle sprinting, but comfier when riding smoothly. The bars also have a 5-degree back sweep flare drop, mixed with an 8-degree stem.
— HOW TO IMPROVE YOUR CYCLING BASE ENDURANCE —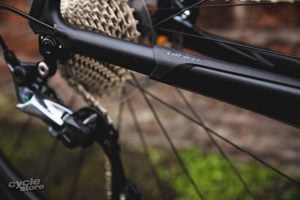 Added frame clearance for high-volume 45mm tyres help smooth out rough roads, gravel and dirt, you can even throw on some 650b wheels. Though the Revolt comes with Giant's CrossCut Gravel 11, 700x40mm tubeless tyres as standard.
The Advanced carbon frame maximizes pedalling power with all-round versatility, giving Revolt Advanced a smooth, fast ride quality on variable riding surfaces. As with Giant's road bikes, there's an OverDrive tapered steerer tube. Though costing the bank account just shy of £3,000, it's hard to see just where this bike fits into the market. It's designed for the all out, pure cross racers. Or the people searching for a high end road bike that can handle the extra edge.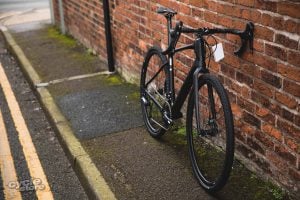 Ultegra gears with hydraulic shifters keep you ticking through the cassette, while Giant have used a lot of their own finishing kit to keep the cost down. An 11×34 cassette unlocks all the terrain you'd need.
— 12 BAD MTB HABITS – THE ANNOYING ONES —
Verdict:
If you're looking for a cross bike that really does have next level handling, and top end engineering. This could be the one for you. Giant have included a lot of the top end features we've seen on the road scene, mixed with careful innovation from the MTB world. Though it'll come at a cost!
Performance -

92%

Value -

81%

Durability -

92%

Aesthetic -

84%