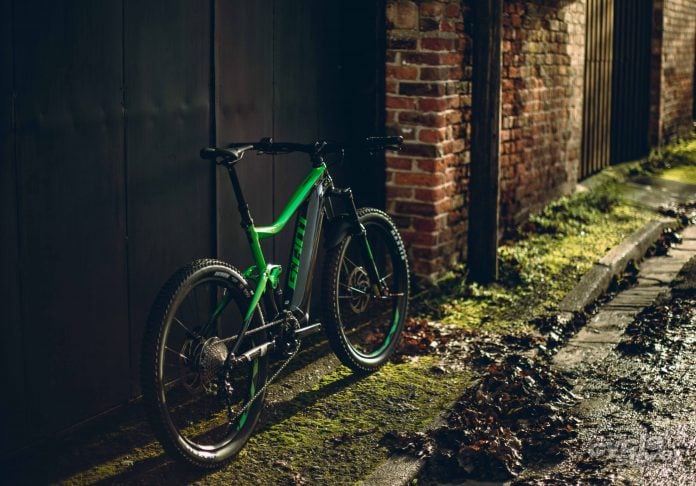 As we see the E-Bike scene begin to take off, we knew it wouldn't be long before Giant released a Trance E-Bike. The first of it's kind, it's great to see all the great features we love about the Giant Trance kept through this e-bike. Though the Giant Trance E+ 3 Pro is the entry level bike in the Giant Trance E+ range, it certainly won't let you down.
— IS MTB RACING GOING TO MAKE AN ELECTRIC SHIFT? —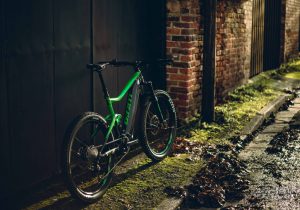 Coming with a very similar specification to the Specialized Turbo Levo, the Giant is a comfortable £500 cheaper than it's Specialized counter part. Costs are helped by a new motor engineered alongside Yamaha which is neatly integrated into the frame. This allows  the Trance E+ to keep a very similar aesthetic of it's ancestors.
The Trance E+ range is set up very similar to the regular Trance range. Which won't come as too much of a surprise. The geometries, suspension numbers and feel are all quite alike. With the difference that when the trail gets a bit tougher, the Trance e+ will inject some added power.
— AVOID COMMON TRAINING MISTAKES —
Top Features: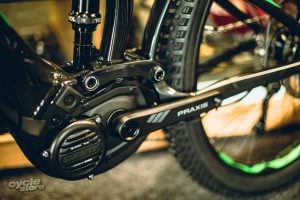 The SyncDrive Pro motor gives the Trance E+ Pro a massive 80Nm of torque and support ratios up to 360 percent, all controlled by RideControl One. The EnergyPak battery is cleanly integrated into the down tube of the lightweight ALUXX SL frame offering 500Wh of capacity. In the three higher power modes you'll get a boost up to 120rpm, and up to 110rpm in the two lower modes, so you won't be short!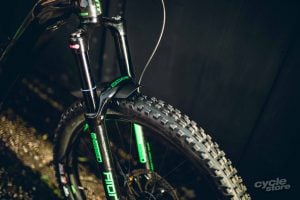 New technology from Giant offers a smoother all round ride. PedalPlus technology uses Torque sensors to make sure it's delivering alongside the riders input and not jolting at random times. This will let you ride further, faster and master far more terrain. Don't be limited by what your legs can achieve in a day, the Trance E+ lets you explore more. And have more fun while you're at it!
— 15 TYPES OF MOUNTAIN BIKER WE ALL KNOW —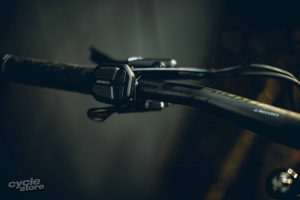 RideControl One is a handlebar integrated control unit that gives you everything you need in a small, clean unit. No large screens or data, the Trance E+ comes with just a few buttons to negotiate and is very easy to operate. Enjoy E-bike riding just the way you want—ride with full power or tune it less aggressively.
Featuring 140mm of smooth Maestro suspension travel in the rear, 150mm in the front, and frame geometry that's designed for 27.5 wheels, this is a whole new way to tackle technical single track trails.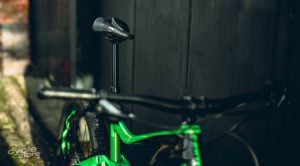 Finished with a Giant dropper post and saddle, Giant bars & stem, as well as Giant wheels, they've worked hard to deliver the full package in the Giant Trance E+. When you get out on this weapon, you'll struggle to wipe the smile off your face!
— GET A GRIP ON TRICKY CORNERS —
Verdict:
Cheaper than the Specialized equivalent, the Trance E+ is a phenomenal entry level mountain bike. Though it's still quite a bit heavier than the normal bike, and not as nimble as it's top level siblings, it offers a whole new world of capabilities. Responsive, smooth & efficient, we'd recommend trying one today!
Value -

89%

Performance -

84%

Aesthetic -

91%

Durability -

81%