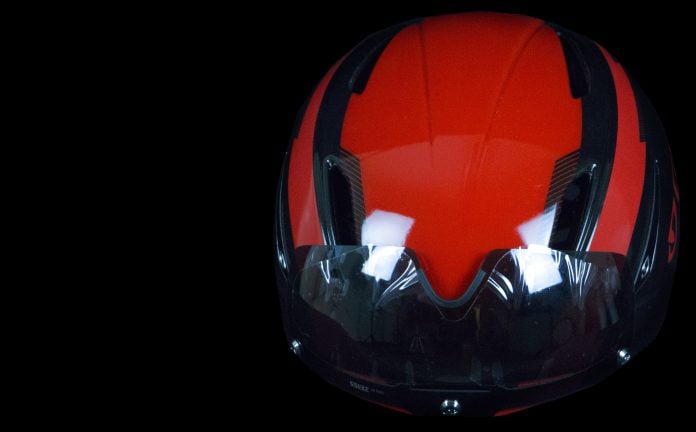 The Giro Air Attack is a great compromise between practicality and the aerodynamic slickness of a long-tailed lid. Built for speed, this helmet is not quite a full aero lid, but not a traditional road helmet either. The Giro Air attack offers comfort and cooling that you expect to find in a standard road helmet. Sharing many aesthetics with the Kask Bambino of Team Sky, without the price tag & availability issues. However as you'd imagine some of that speed is also sacrificed.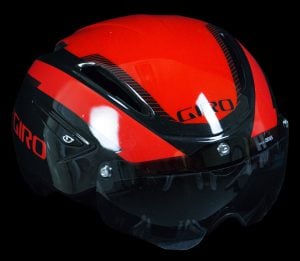 Noticing that the Air attack has far fewer vents than a standard road helmet does suggest that your head will heat up. But Giro boast 97% cooling efficiency of their Aeon. Starting with Giro's Roc Loc® Air system, a fitting system you'd normally find in some of Giro's road helmets. This Roc Loc® Air allows cool airflow to pass directly over your head, further enhancing the performance of vents and internal channelling.
W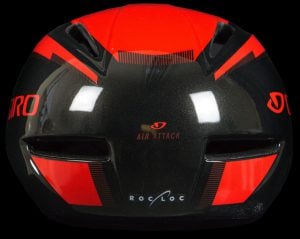 ith 3 different height positions, adjustable pads, and a dial at the back that's easy to adjust on the go. Giro also claim that this helmet will fit 98% of head types, the flexible plastic cradle attaches to the helmet suspending it just off the head allowing the Roc Loc® Air system to work.
With 6 vents reducing the aero dynamics there is no doubt it could have been quicker but where as most aero helmets boast 2 tiny goggle vents these are 6 proper size vents. Whilst this isn't as time-saving as full aero helmets, staying cooler may allow you to have a faster day overall during a hot, long event. We certainly felt that heat was able to leave the helmet much more easily & we didn't feel clammy and trapped on the inside.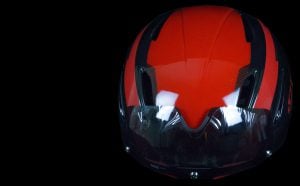 The Air Attack was designed in a wind tunnel for maximum efficiency, Giro says it is 11% more efficient than their Aeon helmet. So over 1 hour at 25mph you'll be able to do the same distance 17 seconds quicker than in an aeon.
Weighing at 300g this helmet is also lighter than a lot of Full aero helmets. Without a long tail at the back, your neck will be grateful for not having to stay in an aero position permanently.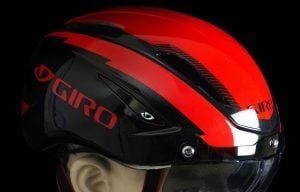 The construction is In-Mold polycarbonate shell with EPS liner. This is where the shell liner is fused with the EPS foam liner. This is allowing the helmet to be lighter and sturdier with out the need for gluing or incredibly expensive materials.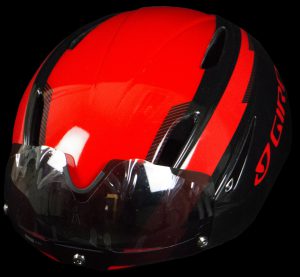 A lot of helmets that provide a visor are clipped into place and often a flimsy plastic. With the Air attack the shield its self is attached by magnets and adds around 30g to the total weight. The magnets themselves are strong and don't allow the lens to shift shake or rattle or unnecessarily. This comes in more useful than you'd think. The Air attack has a Carl Zeiss lens that allows for clear vision. With 3 large vents and the lens its self, no condensation build up occurs, even after long hot days. The lens can be flipped upside down to get it out the way, whilst still remaining attached to the helmet similar to that seen in the Kask Bambino of Team Sky.
The padding in the Air Attacks lining is X-Static™. According to Giro, X-Static padding contains a fiber made with silver that is permanently woven into the fabric. Whilst this seems unnecessary silver had natural anti-microbial properties that help reduce unwanted odour.
With its aerodynamics but being user-friendly means this helmet is perfect for training or competitive events. The great use of the dial and magnets means adjusting this helmet on the fly comes with ease. Keeping your head keeps cool during the main bulk of the race. But allowing this helmet to be seriously quick with aerodynamics is a winning combination.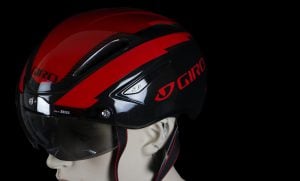 Aesthetic -

84%

Speed -

77%

Safety -

81%

Weight -

75%