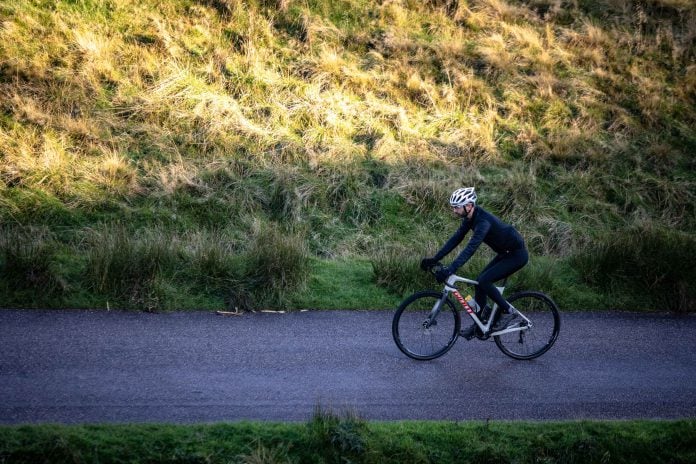 It's that time of year where the weather is changing and the headwinds are fierce. Putting your head down while the cold wind is blowing you backwards can often feel like an impossible task. So we've listed a few tips to make sure the headwind doesn't get the better of you.
Improve Aerodynamics: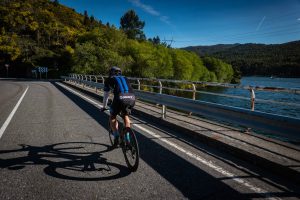 If you're on a time trial bike or a more aero road bike, you'll find riding into the headwind much easier. But you don't have to spend a fortune to make yourself more aerodynamic. A good bike fit and good gear can really help you to get into a decent position on the bike meaning that you can minimise the effect of the wind.
Ride in a Group: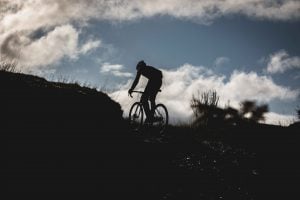 It's no secret that the peloton can reach phenomenal speeds. This is because you can save up to 40% of drag by being in a pack. Riding in a group will help you stay out of the wind and mean that when you do your pull on the front, your legs are much fresher. By taking short turns and rotating through the positions you'll be able to share the workload.
— HOW TO IMPROVE YOUR CYCLING BASE ENDURANCE —
Use Your Cadence: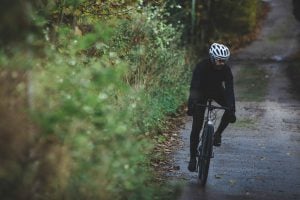 If the wind catches you out on a long flat stretch you can try to work with the wind by increasing cadence. Spinning your legs more will help to keep the pace high and keep the legs fresh. By slogging it out you'll be creating extra fatigue.
Wear Good Kit: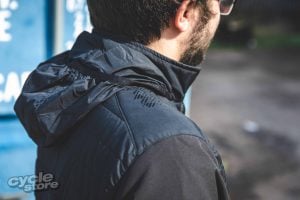 There's nothing worse than feeling cold when you're out on a ride. Making sure you have the right gear on will make a huge difference.
A good windproof jacket can really help you from getting cold, as can good gloves and a neck warmer. Lightweight layers are key in your defence of the wind, but nothing flapping around too much. We'd thoroughly recommend the Endura Primaloft range for this.
— BEST FITNESS IMPROVEMENTS YOU CAN BUY —
Use the Wind Direction:
Planning a route that helps use the wind can be really helpful. Ride out into the headwind so that you can enjoy the tailwind on the way home and you're not caught out by the extra pace the wind will offer you.
Don't be Scared to Turbo:
If the weather is truly dangerous, then don't be afraid to stay on the turbo. Often crosswinds can make a descent far too twitchy so it can be easier to stay on the flat. Make sure you decide the best course of action based on the weather. But with new indoor training platforms such as Zwift, indoor training can be a great option.