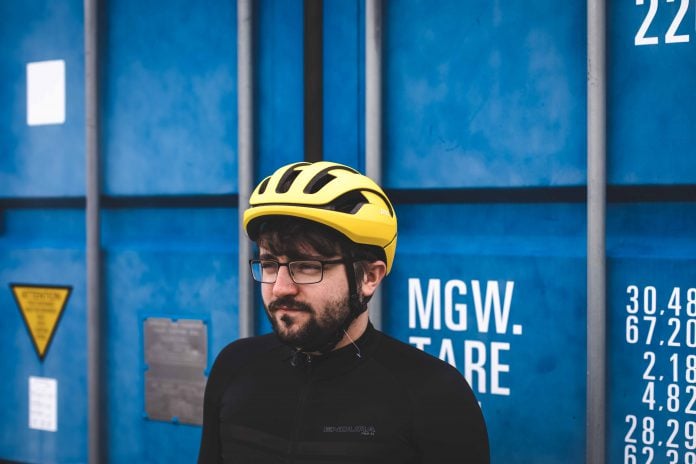 Well renowned in the cycling world for making high quality helmets with outstanding performance, we weren't expecting anything less from the POC Omne Air Spin. The award winning Swedish brand work alongside some of the planets best road riders gives POC a great insight into the rider requirements. This is reflected through the majority of their designs.
— WHY YOU NEED A NEW BIKE FIT —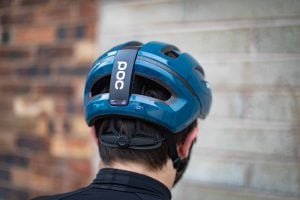 The Omne Air SPIN is the helmet to inspire and protect all road and urban cyclists created with the optimal blend of function and form. Built from award winning technologies and innovations it is the helmet designed to provide improved safety for cyclists whilst enhancing the sensory wonder that follows every bike ride. Pitched at the middle of the range, it's not designed to content with the Ventral Air Helmet, though it does find itself doing so in some areas.
The Features: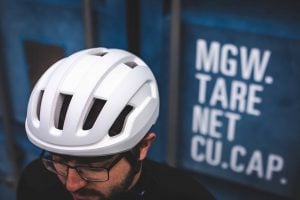 The Omne Air SPIN (Shearing Pad INside) has been developed for enhanced safety the core of which is an optimized EPS liner density for crash protection while maintaining a slimmer profile thanks to the precise depth in core zones of the liner and the optimized coverage of the helmet shell. The frontal zone ventilation ports and a semi-shell construction contribute to a helmet that strikes the perfect balance for all riders in all conditions.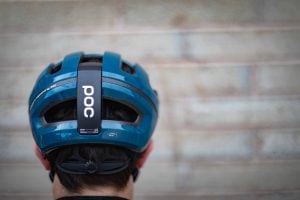 Created from POC's experience and safety mission the POC Omne Air SPIN is developed with the whole helmet concept at the center of the design process; using optimized materials throughout the helmet. SPIN (Shearing Pad Inside) is a patent pending silicone pad technology system which uses innovative materials and design to complement POCs whole helmet approach. In addition a host of innovations and technologies such as a 360 degree adjustment system precision fit straps optimized shape all go towards creating optimized cycling protection for all.
— HOW TO IMPROVE YOUR CYCLING BASE ENDURANCE —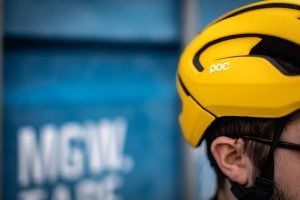 While the helmet comes with an aero influenced design, optimising the shape for a slimmer profile. POC have remained incredibly quiet about the drag benefits of the helmet. And why? Because it's not a helmet designed to go super fast, all of the time. It's designed to remain light, airy and safe. The multi-purpose helmet is equally at home on the road bike as the daily commute.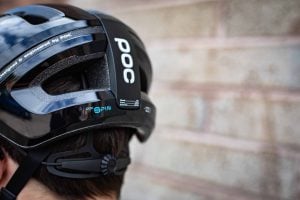 Light weight size adjustment system for a personalized fit keeps the helmet close and secure while you're in the saddle. Easily adjustable precision straps molded into the helmet liner offer you extra comfort and safety.
The Verdict:
The POC Omne SPIN is a fantastic helmet for all kinds of riding. Offering something for everyone and keeping you safe out on the road, it's a great choice of helmet that now comes in at just under £100. Available in 7 colours, you really can be picky about exactly what you want. If you're looking for a comfortable helmet to keep you safe on your cycling adventures, we'd definitely recommend this one.
Value -

93%

Performance -

86%

Aesthetic -

90%

Durability -

83%