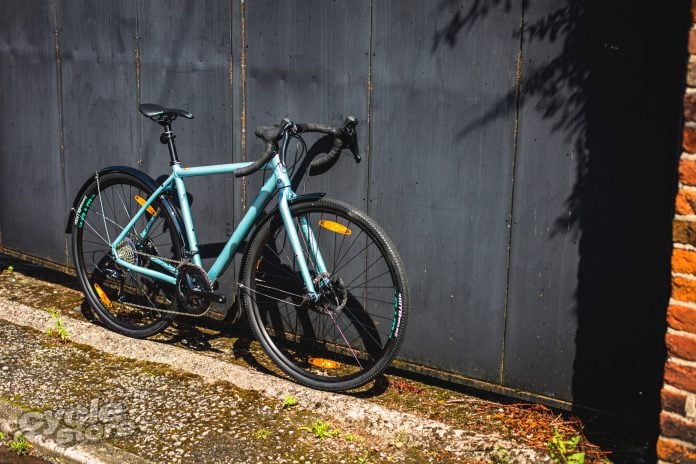 2020 brings a whole range of fresh bikes from the big American company founded in Vancouver BC. The company's MTB, gravel and touring bikes have all been reviewed through the off season and we're really excited with what they've produced. With an updated silver grey scheme from the 2019 bike, the Kona Rove DL all road bike is back with a bang!
— 8 THINGS TO KNOW ABOUT AN ALL ROAD ADVENTURE BIKE —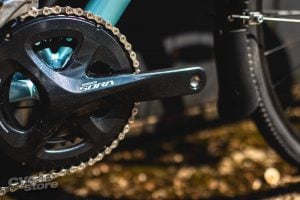 The Kona Rove DL is simply a bad ass bike with a classic look and feel. No limited to the classic road only ethos, this bike can unlock a whole variety of terrain. Kitted out with all the things you'll need to immediately get on an off road adventure, you won't look back.
When the ride requires speed it's important to pay attention to the little details. Fenders for bad weather and 9-speed gearing provide the comfort and range needed to access any kind of road in any kind of weather. The Rove DL is the answer to your road needs no matter when and where you ride.
Features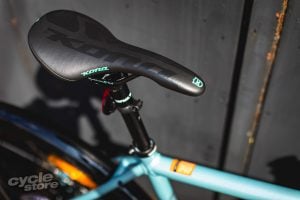 Kona 7005 and 6061 Aluminum alloys are used extensively throughout the whole fleet of mountain and asphalt bicycles. A tough, durable, light alloy, both Kona 7005 and 6061 deliver fantastic, reliable performance that lasts for thousands of rides. Much of the 7005/6061 tubing is butted and/or formed, meaning the tubing's wall thickness can be increased or decreased, as well as shaped, so Kona can fine-tune a particular frame's strength and ride characteristics depending on its intended application. That's exactly what they've done in the Rove DL to make it as strong as possible over the mixed terrain.
— GRAVEL BIKE OR HARDTAIL? A PRESSING DECISION —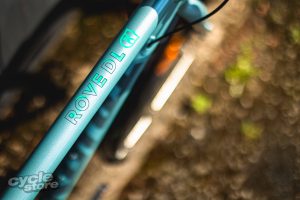 Bearing cups are actually pressed into the frame and are easily removable. An internal headset also reduces stack height, so the height of the stem and bars are more adjustable, giving the rider the best fit possible. Comfy geometries have been used throughout the Rove DL.
Tubeless rims allow for tyres with more puncture resistance; the ability to run lower tire pressure, which provides better tire grip on the trail; lower rolling resistance; and weight savings over traditional tube and tyre systems. You can also add some sealant so that smaller punctures will repair right in front of your eyes. The Rove DL comes fitted with WTB riddler comp 700x37C tyres as standard to make sure you roll well with minimal resistance.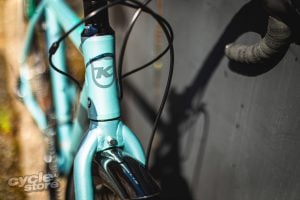 A shimano Sora 9 speed groupset accompanies the 160mm disc brakes. This keeps the bike as sharp and agile as you'll need, and allows you to tackle a mixture of gradients. The fenders are fitted for bad weather to keep everything cleaner and mean that you won't have to peel too much mud off the frame when you come for the spring clean.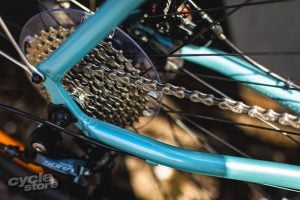 — THE ROAD CYCLING DICTIONARY – HOW TO TALK CYCLIST —
The grey colour scheme is slightly misleading, we found the bike to look quite blue as you can see in the photos. That being said, the Rove DL has a subtle colour scheme that fits in well and is easy to clean when the going gets sloppy.
The Verdict:
Retailing under £1,000 this bike is a fantastic solution for any bike packing adventure. The perfect companion for a winter bike or a weekend explorer when the bank holidays roll around.
Value -

%

Performance -

%

Durability -

%

Aesthetic -

%