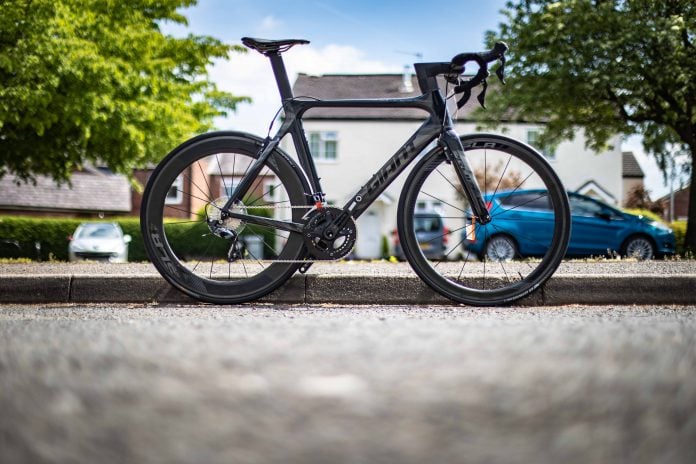 Pitching against the Specialized Venge, the Cannondale Systemsix and other bikes in the same category, the Giant Propel has to do a lot to hold it's own. Packed full of fantastic aero features at an affordable price, it's no surprise the Giant Propel Advanced Pro 1 continues to sell well with it's great road performance.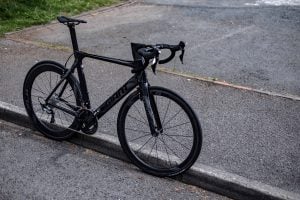 This lightning fast aero road bike minimizes drag and gives you every advantage against the wind, but not at the cost of ride quality. Its lightweight composite frame is tuned for a perfect ride quality, whether you're sprinting, chasing or making your attack. Versatile and ready for any situation, it's a fantastic all round road bike.
— TOP REASONS TO JOIN YOUR LOCAL CYCLING CLUB —
The Features: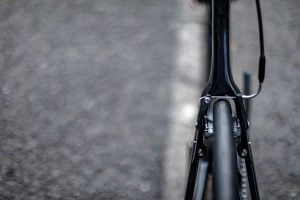 The Giant Propel Advanced Pro 1 has been developed with pro sprinters and proven in the heat of bike races all over. The Propel Advanced Pro combines the superior aerodynamic performance of the previous Propel Disc range with the convenience of new and improved rim brake performance.
Extensive CFD analysis and dynamic wind-tunnel testing was used to optimize every frame tube and angle in a process called AeroSystem Shaping technology. A new truncated ellipse airfoil shape delivers the best overall aero performance, optimising every yaw angle. The frame is handcrafted using Advanced-grade composite material to produce a bike that is both lightweight and stiff, with a sharp, responsive ride quality. Purpose-built aero road technologies, including SpeedControl brakes, a Vector seat post and new rim-brake technology put the new Propel Advanced Pro 1 ahead of the pack.
— HOW TO STAY HYDRATED ON THE BIKE —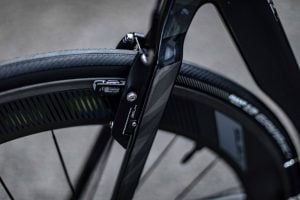 New integrated rim-brake technology delivers outstanding braking power in most conditions. We've not seen the propel wanting too much more, though we are still a fan of the disc brake bike for year round riding. The integrated Giant WheelSystem further improves control with a 65mm deep rear rim and a shallower 42mm front rim for added control in crosswinds. Rolling incredible smoothly over great terrains, this really is a fantastic starting race wheel set.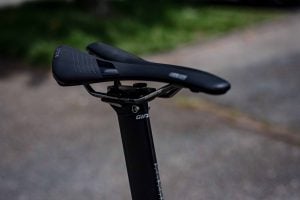 The frameset, including the new integrated stem and handlebar, features best-in-class weight and stiffness. Increased frame stiffness allows the rider to reach and maintain higher speeds with less effort. Giant's original oversized fork steerer tube technology. Designed to provide precise front-end steering performance, the system's oversized headset bearings (1 1/4" lower and 1 1/8" upper for road, 1 1/2" lower and 1 1/8" upper for mountain) and tapered steerer tube work in conjunction to provide optimal steering stiffness.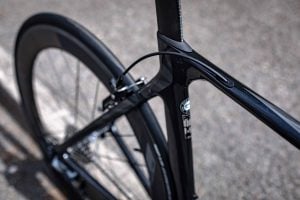 Giant's High Performance Grade raw carbon material is used to produce this custom frame material in their own composite factory with a high stiffness-to-weight ratio. The front triangle of these framesets is assembled and molded as one continuous piece in a proprietary manufacturing process called Modified Monocoque Construction.
— USING CAFFEINE TO BOOST PERFORMANCE —
Shimano Ultegra gears with a ratio of 52/36 unlock most terrains and mean you won't fall short in a race. 11×30 on the back means there's plenty to get up the climbs and enough to keep you in the bunch at the end. The wheel set mixes well with Giant's own 25mm tubeless tyres, the bike is set for you to go straight from the gun.
The Verdict:
Packed full of great features, the Giant Propel Advanced Pro 1 is a great road bike for anyone looking to make a venture into the racing scene. Prepared for every eventuality, if you're looking for a bike that can perform up, down and sprint well on the flat, this is definitely one to go to. Plus it comes without the extortionate price tag.
Performance -

85%

Value -

76%

Durability -

74%

Aesthetic -

84%