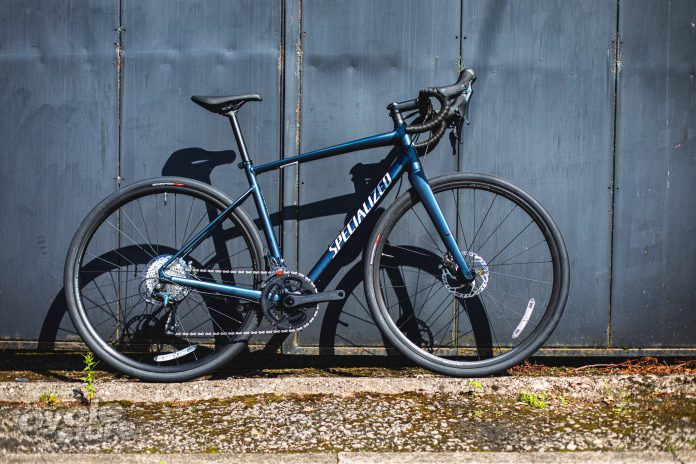 With cross & gravel bikes becoming increasingly popular, it wasn't ever going to be long before all road bikes began to take off. Allowing you truly explore without the worry of damaging your race bike – or having to spend a fortune replacing parts. With geometry and handling leaning more towards the road bike scene, we were interested to see how the new Diverge E5 Elite performed.
— ALL NEW SPECIALIZED TURBO CREO SL – PERFORMANCE ROAD CYCLING REDEFINED —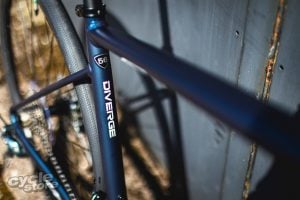 The staff at cycle store have always had a bit of a soft spot for the things coming out of the Californian lab and we loved the previous Diverges. While the real fun starts where the road ends you still need a bike thatll get you there—one bike that shreds flowy singletrack gravel and traditional roads with equal authority. Though we've often found that some of the bikes in this category can feel clumsy, heavy and almost drunk at times. Especially when on the "normal" roads.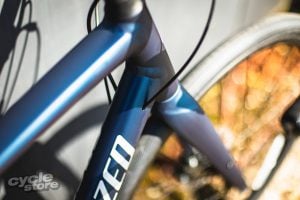 A more capable road bike won't cut it nor will a more road-worthy cross bike for that matter. No you need a dedicated gravel bike like the Diverge. First and foremost its fun and always down for a good time but with our fast and stable Open Road Geometry and plenty of tyre clearance it redefines the possibilities for adventure on a drop-bar bike.
— THE ROAD CYCLING DICTIONARY —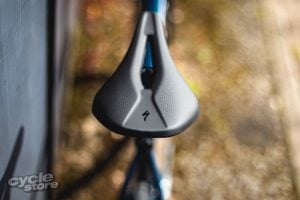 You got places to be and rides to crush so Specialized have given your Diverge an undeniable spec that strikes the perfect balance of tough and awesome. The Diverge E5 elite is designed to ride comfortably, shift crisply and brake smoothly for years to come. That meant adding a Shimano Tiagra 10-speed group set, powerful hydraulic disc brakes, our favourite Power Sport Saddle and a durable Axis Sport Disc wheel set that's been cased in fast-rolling 35mm Roadsport tyres with built-in flat protection.
The Features: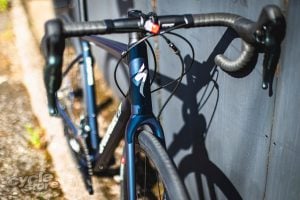 The Diverge has everything you need for pretty much any pedal-powered adventure—whether its gravel racing bike packing or weekend shredding. A premium E5 aluminum frame set features comfortable and confident Open Road Geometry making it the ultimate tool for your next ride.
You can think of the Diverges geometry as a road version of a modern trail bike. It provides playful handling and predictable steering for endless dirt skids and mid-corner drifts but keeps stiffness up to snuff for your inner-racer. Along with a bottom bracket that's over a half-centimeter lower than the previous Diverge, Specialized also slacked-out the head tube angle, shortened the chain stays and made a shorter wheelbase. The result? A bike that performs equally well over both the dirt and road.
— SPORTIVE RIDING – IS THE FUTURE ELECTRIC —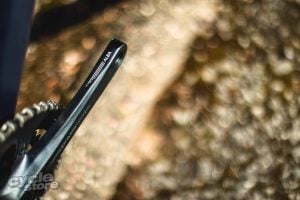 The full FACT carbon fiber fork keeps overall weight low and takes the sting out of road imperfections with ease. Meaning that you're not being overly thrown around when the going gets rougher. A Shimano Tiagra 10 speed gearing gives you plenty to work with in almost all scenarios.
The Ride:
Pitched at the all rounder rider, Specialized claim that the Diverge can outperform most bikes in it's class. Whether you're attacking the climb, or trying to pick up points in the sprint, the Diverge has been designed to accommodate.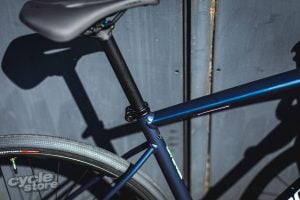 The Diverge certainly feels agile, smooth through the corners with plenty of control over the bike. The discs make a huge difference over the rim equivalent. When you're out of the saddle the bike feels light but firm, responsive for the kick. Certainly not aimed at the more race-orientated riders, but it offers enough to go at.
We loved the original diverge – and this one hasn't let us down either. Years of evolution keep the back end rigid, no matter what terrain you throw at the Diverge E5 Elite it feels like it can handle it. The Specialized Power Saddle improves comfort in most positions, even as you get more aggressive. It's great to notice too that the carbon fork takes a lot of the vibrations out of the road and you can really feel the saving in weight.
The Verdict:
The Specialized Diverge E5 Elite 2020 is certainly a more than capable bike. With a much more affordable price tag than a lot of it's competitors, it features a lot of the great engineering we see in other Specialized all road bikes. Sharp, responsive and great fun to ride, we'd recommend this to anyone.
Performance -

88%

Value -

89%

Aesthetic -

90%

Durability -

91%