With cross & gravel bikes becoming increasingly popular, it wasn't ever going to be long before all road bikes began to take off. Allowing you truly explore without the worry of damaging your race bike – or having to spend a fortune replacing parts. We managed to get our hands on the new 2018 Specialized Diverge Sport all road bike. The staff at cycle store have always had a bit of a soft spot for some of the things coming out of the Californian lab so we were eager to see how this new toy performed under review.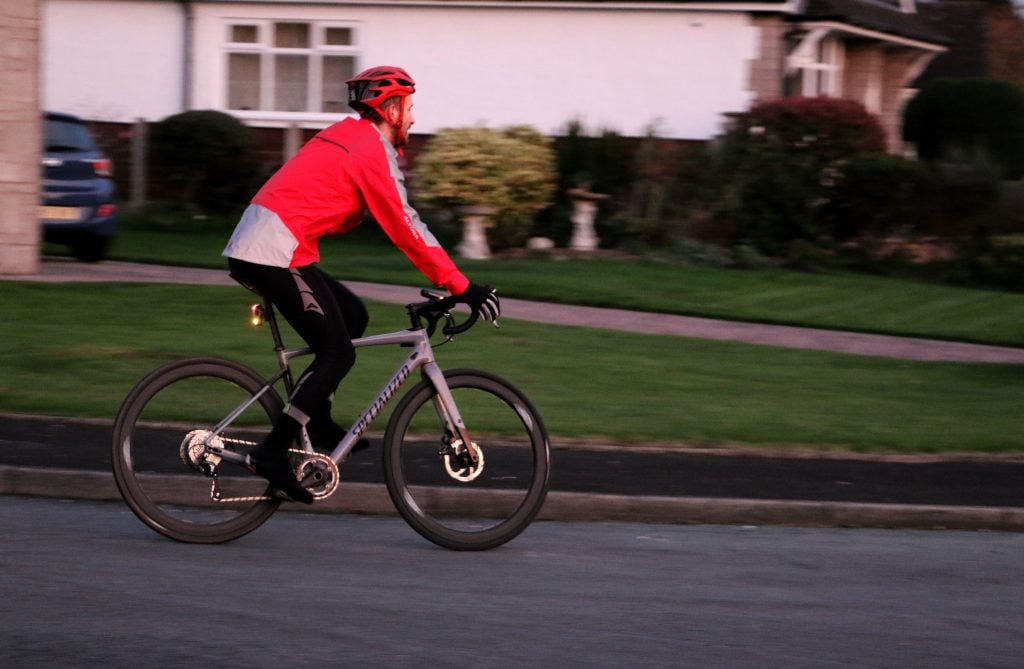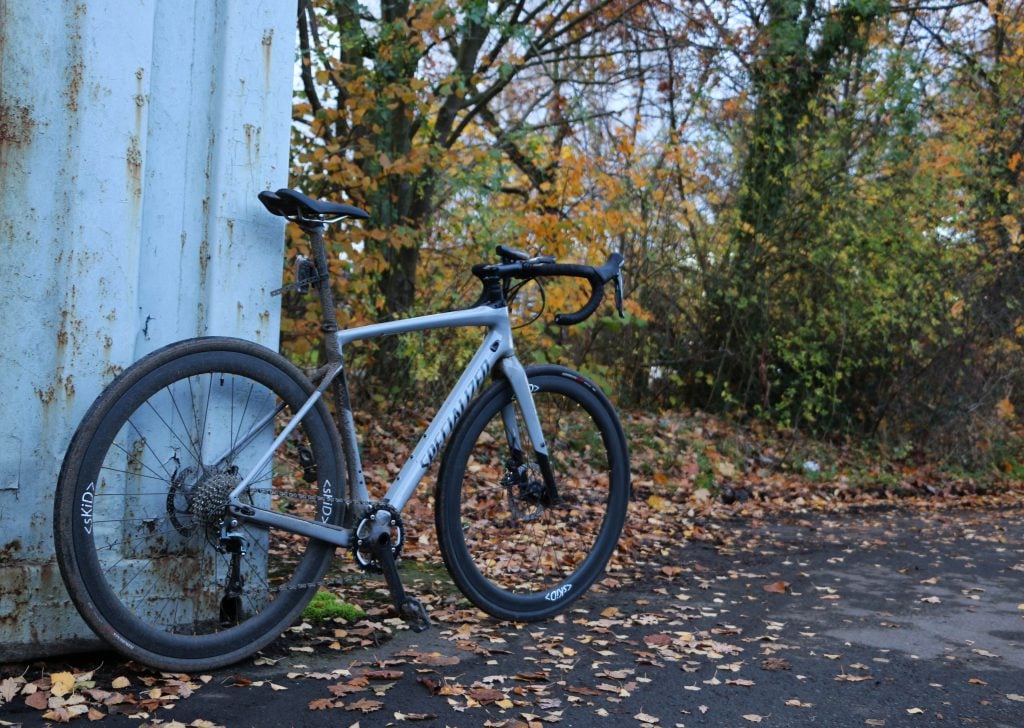 We enjoyed last years Diverge, however the new one has seen some great little improvements – Specialized really have listened to the feedback for this one. More tire clearance, lighter weight & a new geometry are among the new upgrades. With a starting price of £798.99 most of the range doesn't fall into the cheap end of the range maxing at £8,499.99.
A GUIDE TO BIKE FRAME MATERIALS.
What's New:
The new frame will comfortably fit up to 700x42mm tires with plenty of room for mud too. It also features FACT 9r carbon frame that's one of the lightest in the category.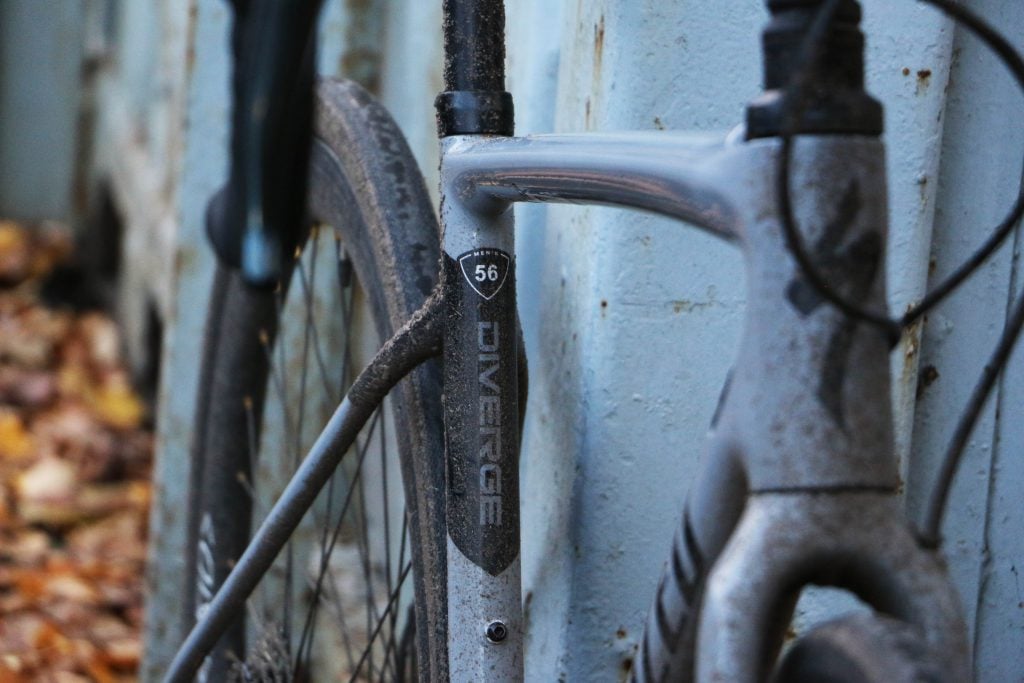 The new geometry is designed to allow you to be more playful on the bike. Carefully skidding around dirt trails and mid corner drifts – it's no surprise the marketing video for the bike comes complete with Peter Sagan fooling around. With this in mind it still has the feeling of a road bike, rather than your usual trail bike. The bottom bracket has seen a shift over half a centimeter closer to the floor. The head tube angle has also been slackened to accommodate the change towards the road.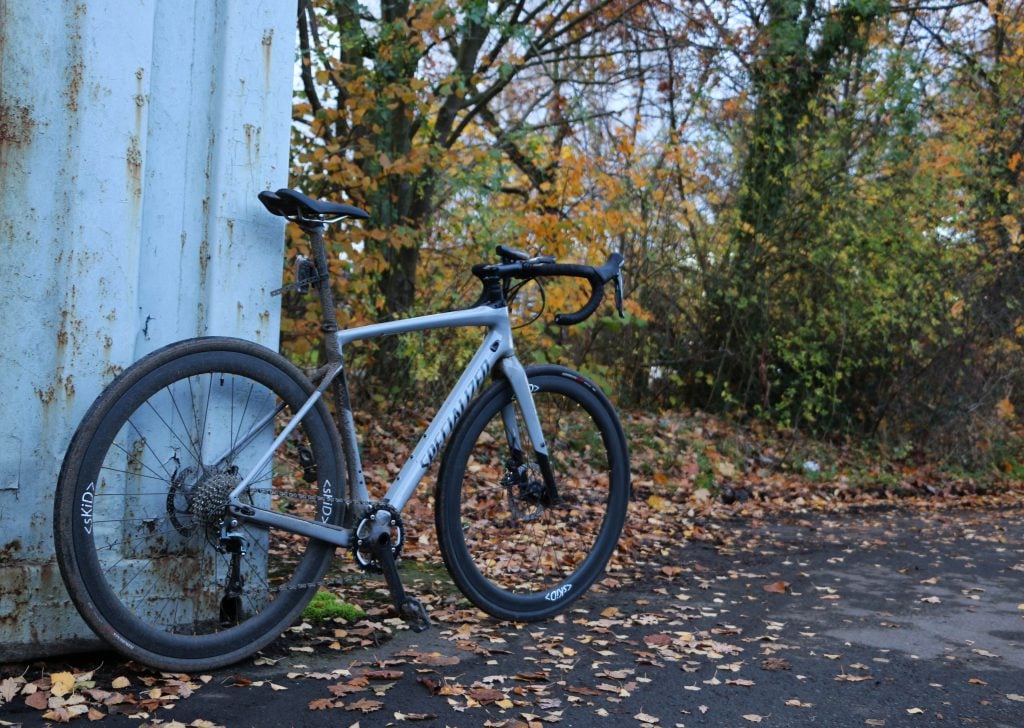 The incorporation of a new Future Shock into the diverge design is designed to help soak up the bumps & bruises from the road. The progressive spring makes the technology more suitable for off-road applications where stiffer suspension is needed.
Three water bottle mounts plus mounts for racks and fenders – keeping the bike ready to go for your next bike-packing adventure. The bike comes with a sturdy Shimano Tiagra groupset – keeping costs here down to a minimum. Although for £2,000 we'd maybe like to see a slight upgrade here. Hassle-free mechanical disc brakes and a strong Axis Sport wheelset complete the set up.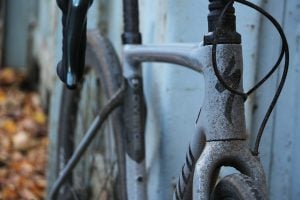 Aesthetics: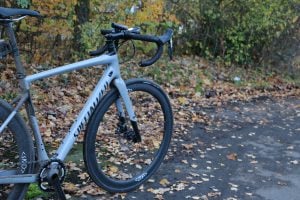 The paint work on the Diverge is very clean & simple. Coming in a sleek grey named by Specialized 'Cool Grey' and finished with black features. The bike looks smart & covering it in mud doesn't detract from the colour scheme. Although we'd quite like to see Specialized being more adventurous here. Considering Specialized recently released a colour scheme called Gloss Dynamite Panther – there's work to be done.
We removed the front mech and double rings to swap across to a Hope single ring. This gave the bike to a slightly more MTB feel to it. Although it still looks much more like a road bike, similar to the new Cannondale Synapse – claiming to adapt to any situation.
Performance: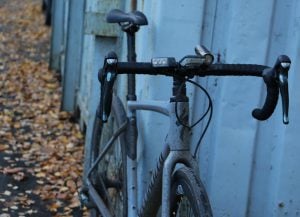 The shorter wheel base and slacker head angle makes the bike feel great both on & off road. It's very nimble through the corners and we could really feel how playful the bike was. Muddy trails or open roads, this bike will take anything that you throw at it.
That being said we couldn't actively noticed the new "Future Shock" suspension working. However if you go searching for potholes (you don't have to look far in Britain) you can certainly notice the edge being taken off the impact.
TOP TIPS FOR BUYING BUDGET BIKES.
Verdict:
Our staff really enjoyed riding this bike, although for what it is it certainly comes with a heft price tag. It was a lot of fun and has been thoroughly engineered to be a great improvement on last years model. It's nice to see a bike being made that really is a true, all road bike.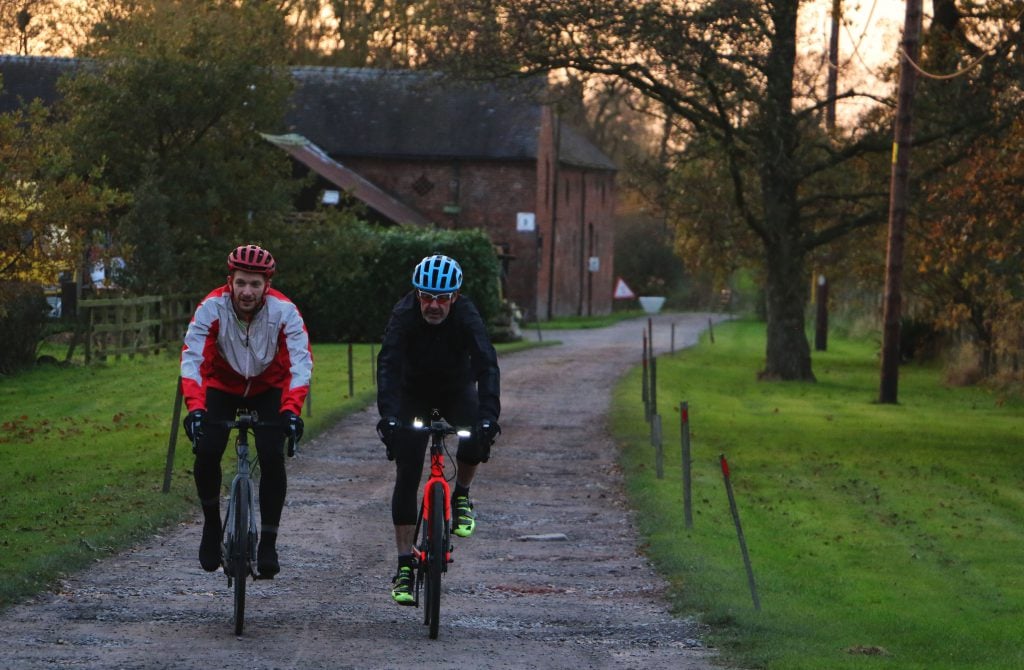 Value -

69%

Aesthetic -

75%

Performance -

85%