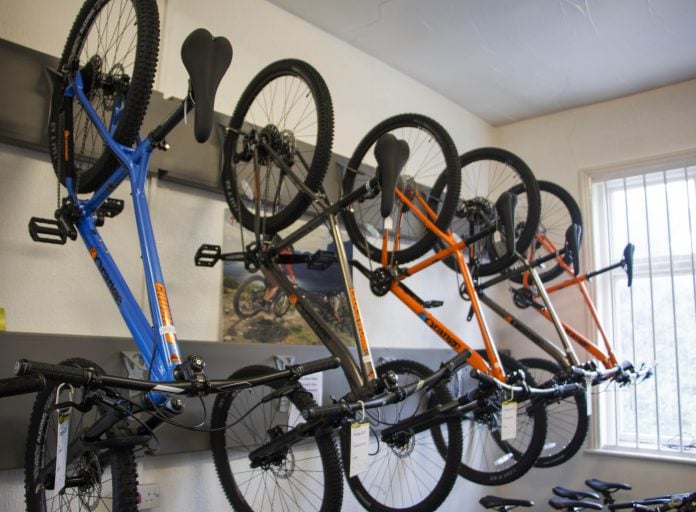 For the majority of us we'll never be in a position to buy a brand new, top end, £5000 bike year on year. Although admittedly most people probably wouldn't get chance to do it justice, even if they did buy it. Often budgets are reduced and maybe you're looking for a cheap winter run around. We'll highlight the top things to look for when you're trying to get your hands on a new steed on a limited budget.
Just because you're on a budget, doesn't mean you need to buy a bike with the ability of a wheel barrow. It's certainly possible to get a more than adequate new toy for this price range. But even in this price bracket there's a noticeable difference between various bikes.
What to Look For: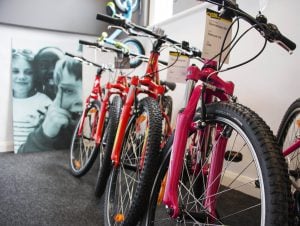 The base point for any bike is the frame. You're not going to get a high end carbon frame for this price point. Aluminium is probably the material you'll be looking for as steel is quite heavy – although does appeal to some people. This is the key to having a bike you enjoy riding as the geometry & fit are very important.
GUIDE TO BIKE FRAME MATERIALS.
The components are going to be the next thing you look for. A gearing that's suitable for the style of riding you're doing. The number of gears shouldn't necessarily influence the choice, but the smallest & biggest gears should be considered. If these can accommodate what you're looking for then the gaps between them aren't as important. Also bear in mind they may be heavier or shift slightly less precisely, but they'll be much cheaper to replace if/when they wear out.
Wheels and tyres are third on the list. This will vary depending on exactly the type of riding you're going to be doing. If you're barely going to go off road, but may encounter the odd track & cobble you may consider a cross bike. But across any of the ranges race wheels probably aren't going to suit this bike – because high end speed isn't on the menu. Slick or hybrid tyres will be great for commuters – but certainly won't suit the MTB riders amongst you.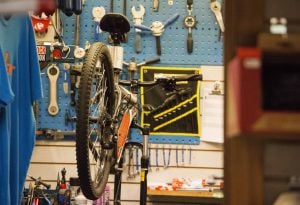 Brakes aren't as important on road bikes as the majority will do the job in this range. Most MTB will come with motor-bike style disc brakes. Hydraulic fluid is advised here instead of cables as they give a much more consistent braking ability and they're much cheaper to maintain. Mainly because they don't need maintaining as much.
The Big Nos:
As we mentioned you don't want to buy anything that's pitched at racing or elite speed. Chances are it's going to cost you extra money and not offer a lot of gain. In all bikes under £500 the main area that will be affected is weight. This is to offer a similar durability to the top end bikes as this is one of the more important factors of riding.
In mountain bikes it's probably best to steer clear of a full suspension bike. The weight will be massively increased & it's not going to offer a great deal of benefit. In most cases it'll probably just hinder your riding.
On Cyclestore we allow bikes to be bought through the cycle to work scheme – this means you'll be able to buy a bike up to £1000 so it'll be worth looking into this.
To view all our budget bikes under £500 click here.