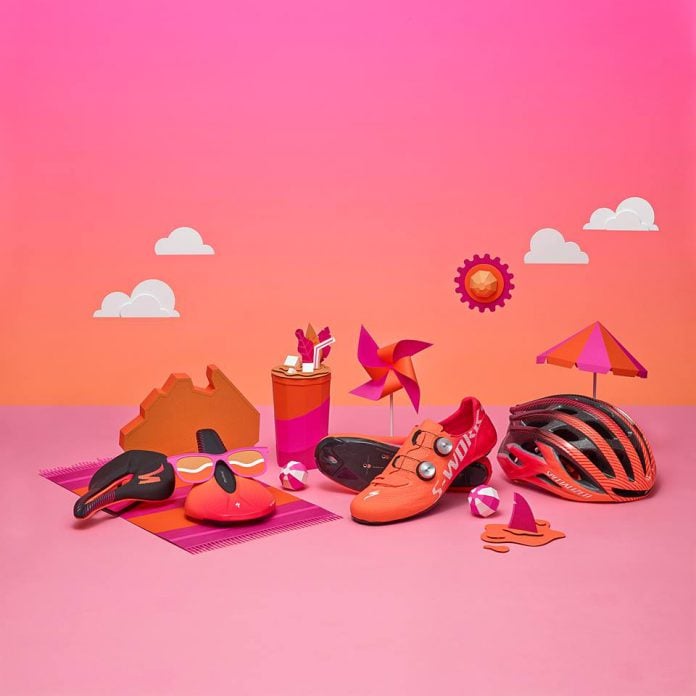 It's that time of year when we see the come back of the Tour Down Under. With huge names such as Peter Sagan, Richie Porte, Elia Viviani, it's no surprise that we see a kit collection to match. Specialized have brought the new year in with a limited edition Tour Down Under range.
— SPECIALIZED ANGi – THE NEW TECHNOLOGY —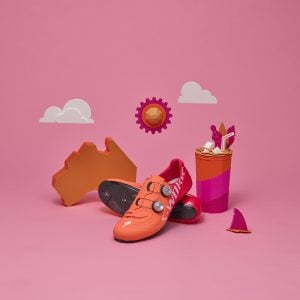 With only the best selling road items, the range includes a Prevail 2 ANGi ready MIPS helmet, the best selling S-Works 7 Road shoes, and a male and female Power Expert saddle. Designed to replicate the beautiful Australian sunset, the reds, pinks and oranges. Specialized describe the new Tour Down Under collection as the perfect blend of peacefulness and fiery intensity.
Packed with all of the great features we've seen through the recent S-Works products, the limited edition colour collection is guaranteed to sell out fast. And the best part, it doesn't see much of a price increase from the normal products.
The Tour Down Under S-Works Prevail 2 helmet: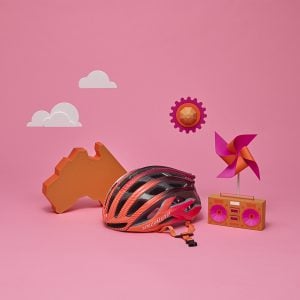 The Tour Down Under S-Works Prevail 2 helmet comes fitted with Specialized's brand new ANGi crash technology. Giving you and your loved ones peace of mind like never before. As well as this, Specialized have teamed up with MIPS researchers to produce a new, ultra-light, and supremely comfortable version of MIPS that's available exclusively on Specialized helmets.
— SPECIALIZED WOMEN'S POWER MIMIC SADDLE —
Specialize'd new minimalist watchband attachment system provides 10 to 15 millimeters of rotation in every direction and offers the same brain protection benefits as other versions of MIPS, while also ushering in a new level of comfort and weight savings. This makes the Tour Down Under helmet perfect for all racers.
Tour Down Under S-works 7 Road Shoes: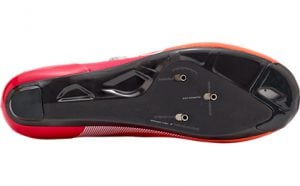 What makes the perfect cycling shoe? Is it exceptional power transfer? Superior Comfort? Undeniable style? The simple answer is yes to all of the above. With the S-Works 7, you get a shoe with no compromises.
— HOW TO HIT YOUR 2019 GOALS —
The lighter and stiffer Powerline™ carbon sole is new and brought to you by the same team that developed Rider-First Engineering. Offering the S-Works 7 it's stiffest carbon out sole to date. A completely refined Padlock™ Heel, meanwhile, packs in more comfort with the same exceptional heel hold that you found in the previous iteration.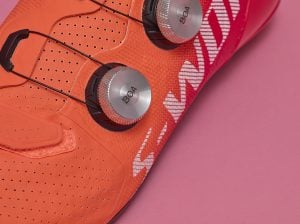 And finally, the space-grade Dyneema™ material used in the upper doesn't stretch when pulled on, making sure that your foot stays where it's supposed to. With these all features combined, you can be sure that the Tour Down Under road shoe has kept in line with the motto "every watt is sacred."
Tour Down Under Power Expert Saddle: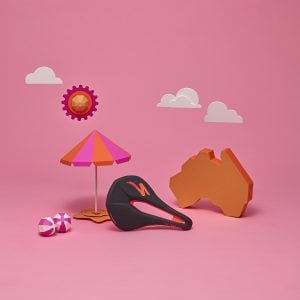 The Power Expert saddle features a stiff, carbon-reinforced shell with durable titanium rails to keep the weight down. The Tour Down Under saddle comes with a bar tape to match its vibrant aesthetic. Its Body Geometry design, meanwhile, caters to both men and women and helps to deliver superior performance in all seating positions—especially aggressive ones.
— 12 TYPES OF ROAD CYCLIST WE ALL KNOW —
Proven through blood flow testing and pressure mapping, and featuring the medium-grade Level Two PU padding, the extra wide and elongated Body Geometry channel and proper sit bone support provides all-day comfort.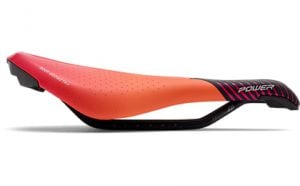 The S-Wrap HD handlebar tape, meanwhile, sets the mark for high performance comfort. It features a diamond texture for incredible grip, as well as a gel backing that pulls double duty. By this, Specialized mean that the gel adds a bit more cushion to the hands, while also helping to absorb road vibration.
It also makes re-installation on other sets of bars a breeze. Additionally, this tape is incredibly tough and durable, so you get the Holy Grail of handlebar tape—strong and comfortable.
The Verdict:
With a fresh new colour scheme, and all the functional spec's we've grown to love from Specialized, this is a fantastic collection. It's no surprise that the best in the sport are happy to perform in this kit, and it's great that Specialized have released it to the public. Make sure you get your hands on some while stock lasts!
Performance -

93%

Aesthetic -

97%

Durability -

92%

Value -

84%