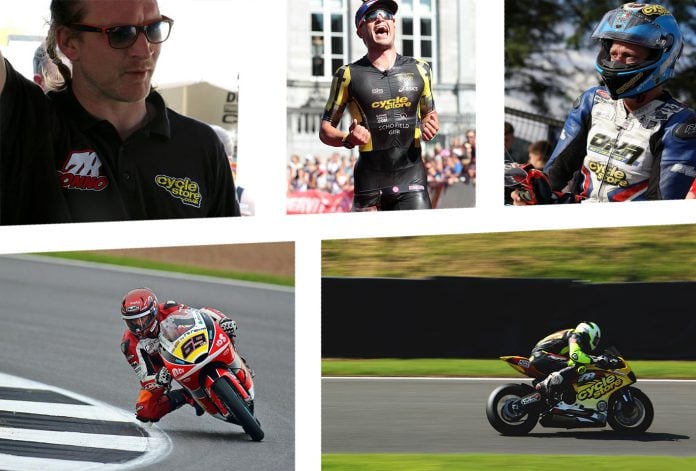 It's been a very successful year for the cyclestore team. We've enjoyed having a number of new riders for the team, a long with some that represented the brand in 2017. With a very diverse range of riding success, the cyclestore team has seen victory in a variety of disciplines.
— HOW TO HIT YOUR 2019 GOALS —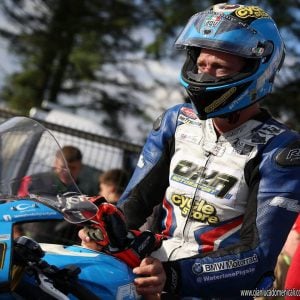 From a great result in the Isle of Man TT, a MotoGP signing to a top 10 overall Ironman result, 2018 has been good to us. We're also looking to an exciting 2019 to see what the team can achieve moving forward. Here's what the guys have been up to:
Sam West:
With a breakthrough year, Sam West has seen a phenomenal set of results. He aimed to finish in the top 10 at all meetings; we have smashed that by actually running in the top 6 at nearly every road race meeting of the year. His personal highlight of the year was the Isle of Man TT.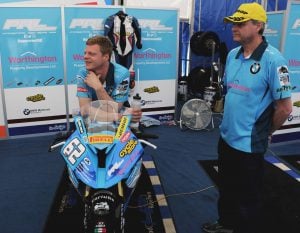 Running in 6th place and lapping at over 130mph showed that Sam is capable of not just running in the Top 10, but of running at the front. For a privateer team backed solely by sponsors, this is a serious achievement. Whilst this may have been a highlight, he was also 6th at the International North West 200, and again at the Ulster Grand Prix. All these results in a year where lap records have been smashed and race pace has been remarkably quicker than previous years.
Looking to 2019, Sam is eager to build on his exceptional performances from this year. He'll be looking to upgrade the bike and unlock his full potential. He'll be going through a thorough testing schedule as well as using cycling to really improve is personal fitness to give himself the best possible chance.
— TOP REASONS TO JOIN YOUR LOCAL CYCLING CLUB —
Tom Booth-Amos: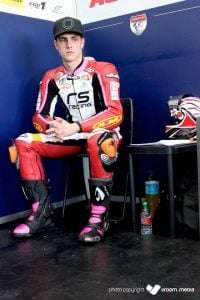 2018 was a season of highs and lows for Tom with the British Talent Team. The opening round of the Junior World Championship at Estoril showed just what he could do. Sadly injury and subsequent recovery halted his progress. Tom was getting back to full fitness with a top 15 finish at Jerez followed by a 5th place at Albecete.
For 2019 He has signed for CIP Green Power KTM Moto3™ Team and will compete in the full MotoGP™ Moto3™ Championship. Tom has spent some time back in the UK over the Christmas and new year period getting ready to move to his new training camp near Barcelona.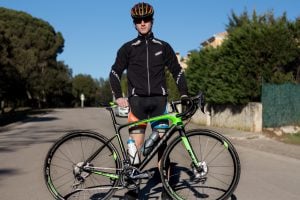 For the 2019 he will be joined by Joe Irving who will support Tom in his preparation for the coming season. They will be spending time cycling, riding Motocross and Supermoto as well as general fitness regime and dietary changes, an thoroughly well rounded approach that we really hope will pay off.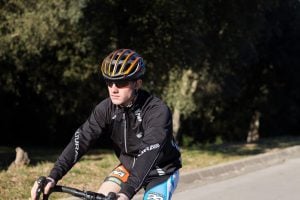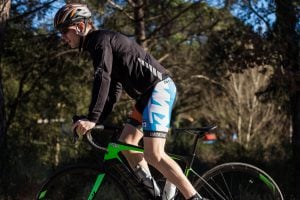 The team travel to Valencia in February to commence winter testing with the all new 2019 KTM Moto3™ machine. Following this they'll also test at the great Jerez circuit. Then the real business starts as they move on to Qatar for the final test and round 1 of the MotoGP™ Championship, where we're sure Tom is going to be one to watch.
— THE BEST NEW YEARS RESOLUTIONS FOR CYCLISTS —
Jack Schofield: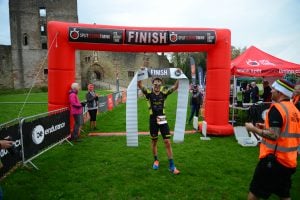 Jack was another of the Cyclestore team that had a bumpy season. A personal best at Manchester Marathon off the back of a good winters training, he had to delay the start of his triathlon racing due to a broken toe. With a crash stealing a victory from his first race, he raced the ITU World Championships very much unsure of form. 6th in his Age Group and 20th Overall was a solid start to the season.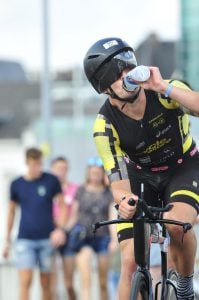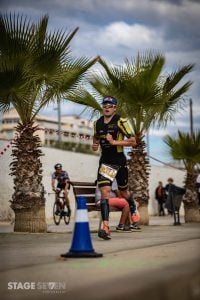 Regularly among the top bike splits, it was great to see some very strong running results for the Congleton local. Racing himself into form, he managed to pull out an 8th overall and 2nd in Age-Group at Ironman Maastricht, before 11th overall at Challenge Almere Middle Distance with the 4th fastest bike of the day and a 1:20:14 half marathon off the bike.
With a double flat and a bike crash getting in the way of his A-race, he was less than satisfied with his 9:08 at Ironman Barcelona. Looking forward to putting a few things right for 2019, we'll see him at Ironman South Africa, ITU World Champs and the Challenge Championship in the first half the season. Coming into 2019 with a few things to put right and some very strong winter numbers, he's sure to make impact at these early championship races.
James Briscoe: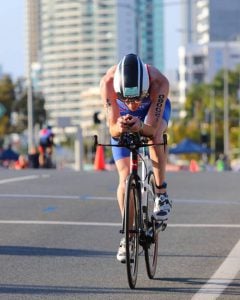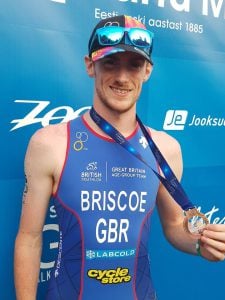 Another triathlete with a rough season, James struggled with his gear for a lot of his races. He managed to achieve a top 10 in his Age Group at the ITU World Triathlon Grand Final in Australia. He also managed a fantastic 3rd in his Age Group at the European championships enjoying some phenomenal racing.
July brought an Age Group win at Deva triathlon to add to the list, we were sure that James would start to see some fantastic results in the overall standings as he moves into 2019. With a new house and various career choices to focus on as he moves forward, we're excited to see where James' life moves to next.
Team Big Lads: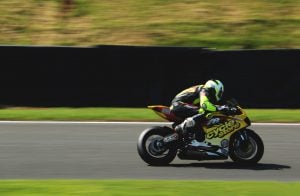 It was a mixed year for Cyclestore Team Big Lads. With a very solid set of results in 2017, we were really excited to see what the team could achieve. A phenomenal start brought them out with a p11 and p12 at round one. This scored some amazing points for the team and brought with it a real uplift in morale. Working together as one solid unit, we knew early doors the team were in for a big year.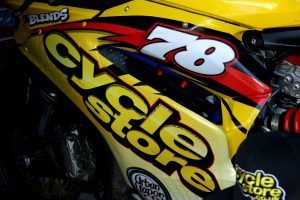 And that's when disaster struck. Issues with the bike put a stop to the success very early doors. With nothing the team could do, it was out of their hands. Missing numerous rounds, and using the rest to resolve the issues.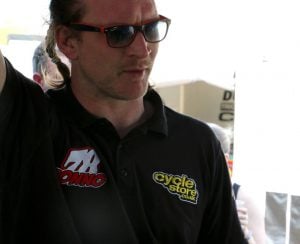 Cyclestore Team Big Lads stayed resilient and tried everything they could to get the bike running smooth, but it wasn't to be. The team showed great character through the whole season, and we're excited to see what 2019 will bring.
With the rider, Joe, expecting his first child before the turn of the year, we're sure she'll bring luck to the team. We're looking forward to the year of racing and excited to see if the team can push some top 10 finishes, they're certainly not short of the talent.
2019 looks set to be an exciting year for the Cyclestore team and we're excited to see what it'll bring. Stay tuned through the year as we track the progress of the athletes, and bring you all the progress!