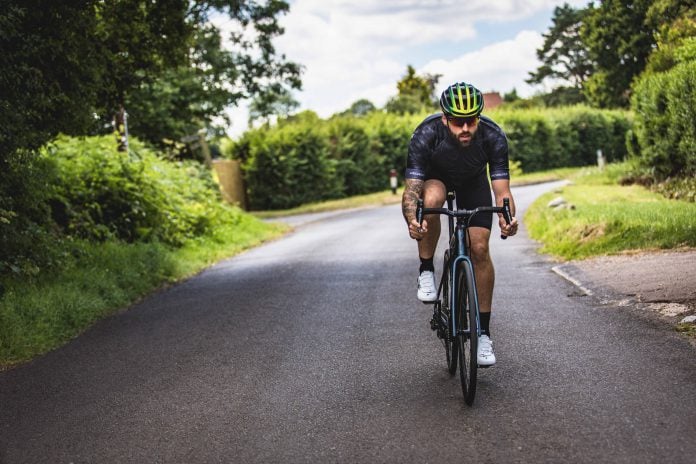 It's not often that we see something come along that could completely revolutionise the market, but Specialized may just have come up with a product range to do that. Forget what you know about e-bikes, this is an all out performance road bike with a motor. The Turbo Creo SL Expert is like nothing we've seen before. The middle of the Creo range, and we took it for a spin round the leafy Surrey Lanes.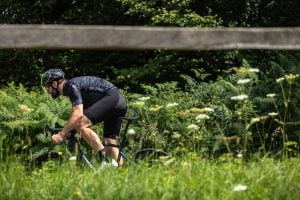 Specialized have a long history of developing the world's highest performing road bikes. Tarmac, Venge, Roubaix, Allez, Diverge—each one dominates their respective category, featuring the best technologies in the industry. And while that's a tough palmarès to follow, the Turbo Creo SL Expert is sure to exceed your expectations of how an e-road bike performs.
— HOW TO IMPROVE YOUR CYCLING BASE ENDURANCE —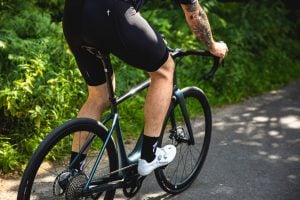 Pitched at the rider that knows how a performance road bike feels and certainly isn't short of ability, but just wants more from their ride. Training might be limited due to time, injury, age, but now that doesn't mean your ride has to be! It's lightweight, smooth, capable, and even lively—all with the power to flatten mountains, laugh at headwinds, and go farther than you ever thought possible. It's you, only faster.
The Features: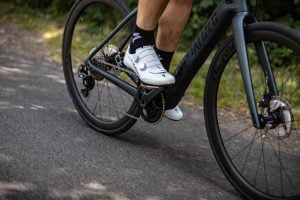 The Turbo Creo SL Expert features out Fact 11r carbon chassis. Yes, that's the same one on the S-Works model, and you'll also get the new Future Shock 2.0. For the spec, Specialized have included a 1x Shimano Ultegra Di2 build with an XT rear derailleur and an 11-42t cassette to take on shifting and braking duties, while Roval C 38 Disc carbon wheels get wrapped in 28mm Turbo Pro tires to keep you rolling worry-free and super fast. And filling out the build are the Future Stem Pro, alloy Expert Hover bars, and the fan-favourite Body Geometry Power Sport saddle.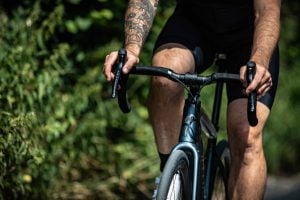 The Creo SL Expert is the lightest e-bike in its class—literally kilograms lighter than the competition. Not only does the lightweight and stiff FACT 11r carbon frame inspire dancing on the pedals and diving into corners, but it also reduces overall system weight and increases the range.
— SPORTIVE RIDING – IS THE FUTURE ELECTRIC —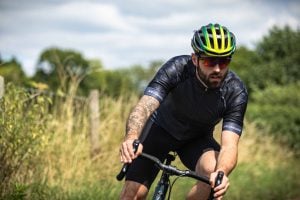 The lightweight SL 1.1 motor doubles your effort with as much as 240 watts of silent and powerful assistance to amplify your ride. The motor's responsive torque curve delivers power perfectly in-tune with your normal riding cadence and leaves no resistance when riding unassisted.
Battery anxiety? Not on the Creo SL Expert. With up to 80 miles of range from the internal battery, the Creo SL Expert eats up big miles and long days. An optional range extender provides up to 40 additional miles of mountain-flattening power.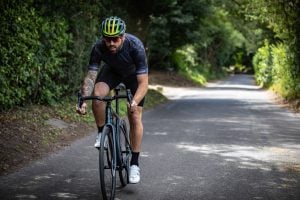 By connecting with the Mission Control App, you're able to tune the SL 1.1 motor to your riding style, record rides, and monitor the battery. The app can handle battery management automatically too, ensuring the battery will last as long as you need it to. The motor even has a built-in power meter that transmits to any ANT+ head unit. Don't want to connect? No worries— the Turbo Connect Unit (TCU) on the top tube gives you all the control you need to ride.
— BIKE TRENDS – THE FUTURE OF CYCLING —
The Ride: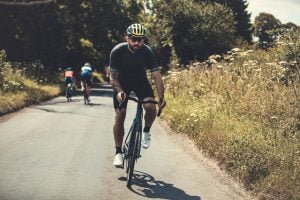 E-road bikes are inherently harsh, but with the Future Shock 2.0, you do actually feel a reduction in fatigue and an increase in speed. Switching the top knob on and off really unlocks a different type of riding. This knob adjusts compression from fully-open to stiff, while hydraulically-damped internals control rebound. The new Smooth Boot, top cap, and Future Stem also enhance the aesthetic, so you get a clean transition from head tube to stem.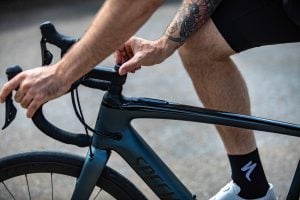 We have to say, it's amazing. This bike really feels like a road bike. Sure, it doesn't handle like a top end Roubaix, but it doesn't feel like what we know as an e-bike. It's rooted to the ground with the low centre of gravity. Agile, smooth and powerful when you need it. Especially on the climbs and at the lower cadences.
It's slightly heavier when you tip that 15mph speed limit, and you notice the power switching itself off as you have to lug a slightly heavier road bike around. It feels like a Diverge but shorter. We're excited to see what the gravel options have. It's clear it's not designed to give you all the power up the hill, it's merely to assist your normal output.
— THE ROAD CYCLING DICTIONARY —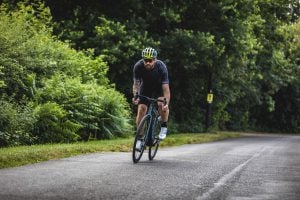 The battery is very well hidden in the frame and not designed to come out. Sure, you can take it out easily enough if you need to, but Specialized have admitted you keep the battery in for charging unlike a lot of e-bikes we've seen. The port is easy to plug in as if you were charing Di2. The charging time on internal battery is 2.5 hours, both are 3.5 hours.
The Verdict:
Sure, it's no all out racing bike that's going to be allowed on the tour any time soon. But it lets you go further for longer. It's not their to do the riding for you, just to give you that extra kick when you need it. We'd agree with Specialized, they've created a smooth performance bike that outperforms any other bike we've seen in it's class.
— SHOP THE TURBO CREO RANGE NOW —
Performance -

91%

Value -

87%

Aesthetic -

93%

Durability -

93%