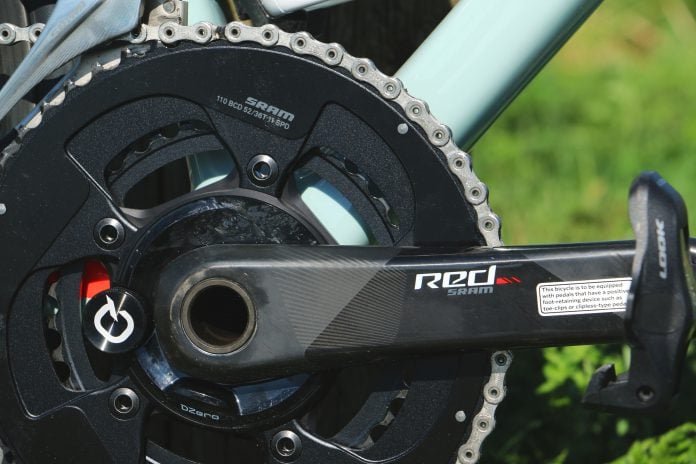 Ever since power was introduced nearly 30 years ago by SRM they've completely shaped and changed the cycling world. As they become more accessible to the regular cyclist, a varied set of training software platforms can analyze and advise your data to give you a very high level insight to your body. To be blunt, a power meter is the single most effective training tool in cycling and Quarq's DZero has 10 years of engineering behind it.
— HOW TO GET STARTED WITH A POWER METER —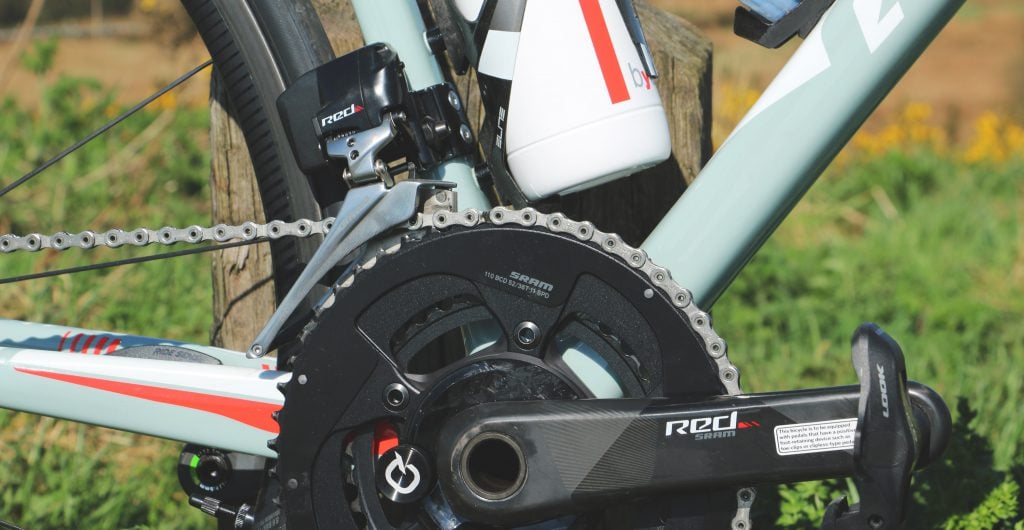 Quarq have always been fairly easy to get set up although they have never been this easy. The older versions took a magnet bonded to the frame to measure cadence as well as only ANT+ transmission to watches or garmins. Meaning setting up with your phone was probably out of the question! A new Axcad system is built in to record your cadence hassle free. Quarq have limited the product line so that selecting your power meter is easier than ever.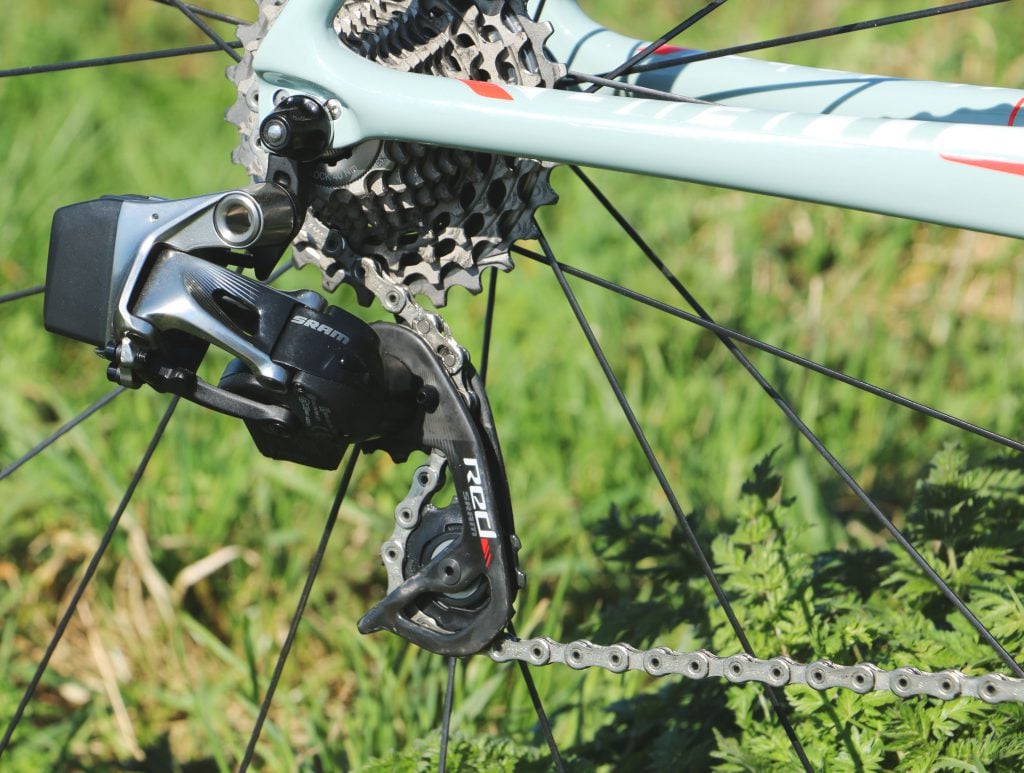 The new Quarq is bluetooth compatible so will happy talk to your laptop or phone for recording on apps such as strava or zwift. The Qalvin app allows you to connect with the phone and battery life is much better than it used to be – and you don't need an ANT+ dongle to connect everything up. The app will also let you update the power meter and run diagnostics to check that everything is functioning properly. You can set the zero offset and check battery voltage too.
— GIANT TRINITY ADVANCED PRO 0 2018 REVIEW —
To set the Quarq DZero up is simple enough – it's the same as adding standard cranks. Similar to the powertap p1 pedals you just have to unclip from the power meter to calibrate and you're ready to go. Changing the battery is a simple job – just take off the protective cap and swap the CR2025 for a new one.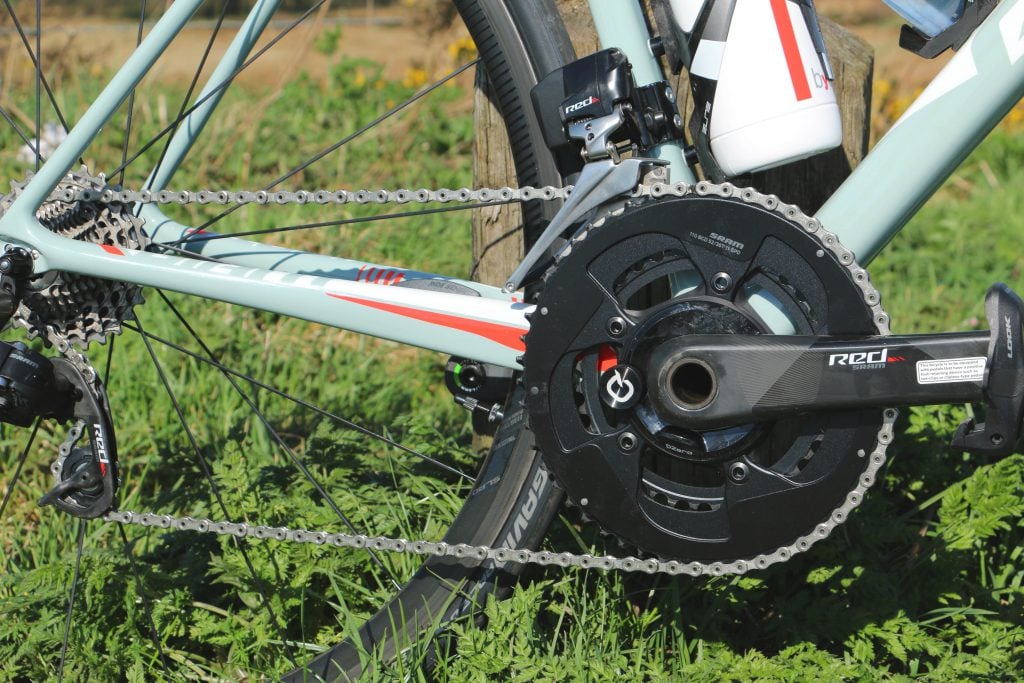 The accuracy of the Quarq DZero is amazing, we compared with the Power Tap p1 pedals and a wahoo kickr and the data was pretty consistent across the board without any dropouts or strange spikes. Interestingly the DZero can measure your power balance very effectively despite it only being an estimate as it's single sided. It stacked up perfectly with the Power Tap p1 pedals we were also running. Quarq have also added a great bit of softwear called Omnical. This means you can switch from a 40t chainring to any other kind without losing accuracy.
— AVOIDING COMMON TRAINING MISTAKES —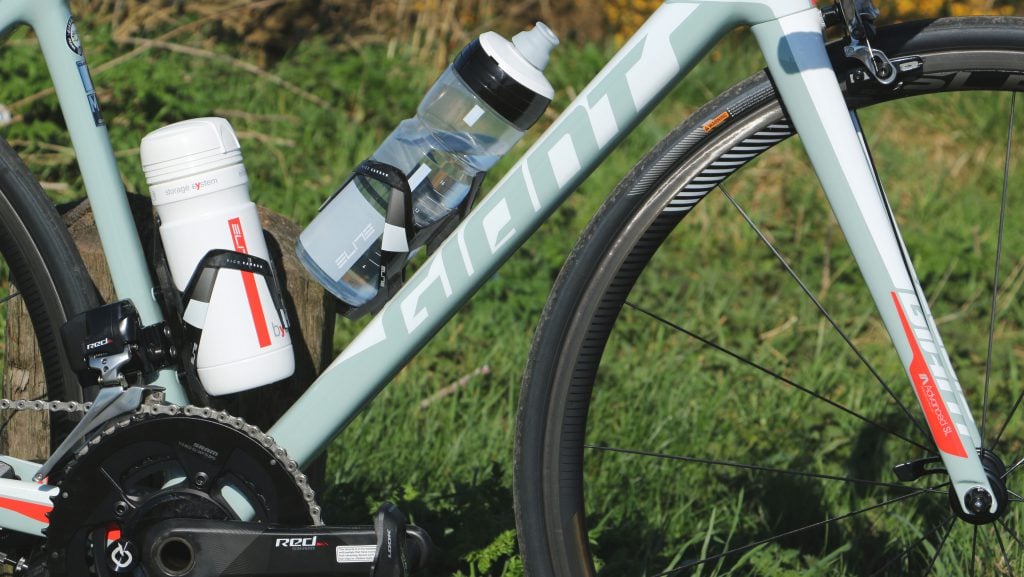 Verdict:
The Quarq DZero is a great option for a power meter and doesn't break the bank compared to a lot of others out there. It's not as easy to swap between bikes as it's pedal based rivals. But it's very accurate and comes with some great analysis. Mixed with a weight of 560g and the new bluetooth/ANT+ compatibilty, the new Quarq DZero is well worth considering!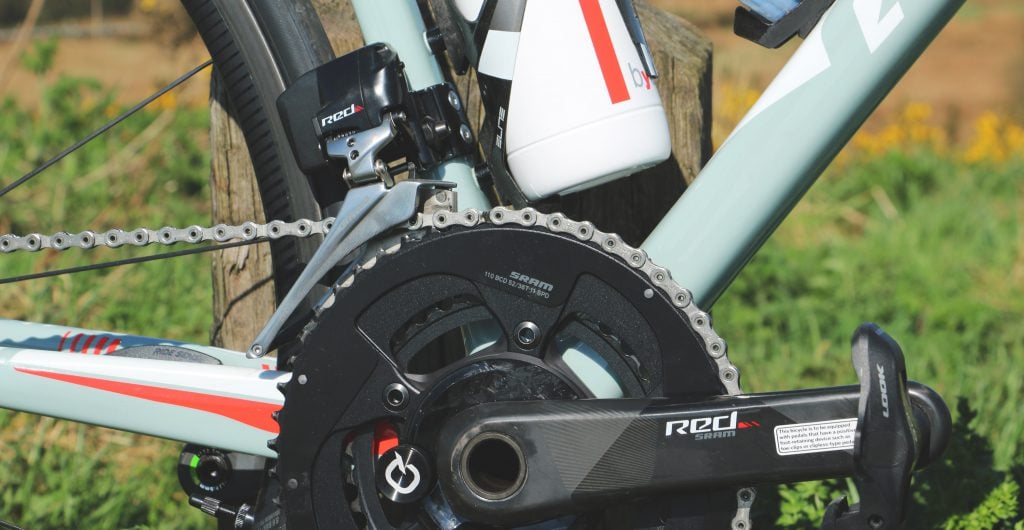 Performance -

85%

Value -

81%

Durability -

82%