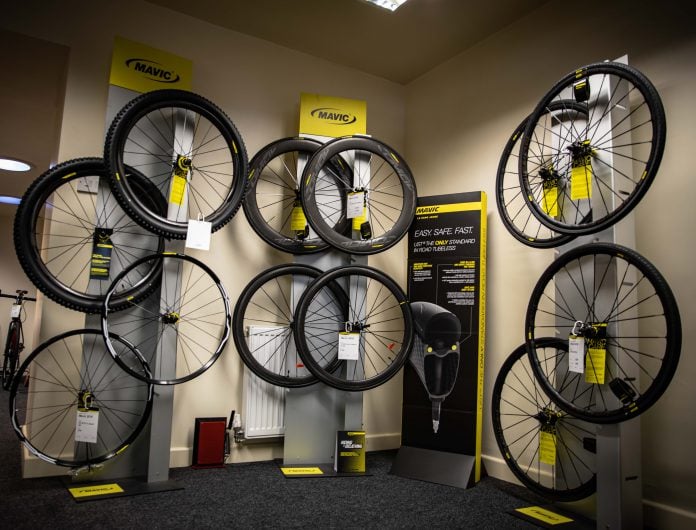 Originating in France, Mavic make some of the most popular accessories and components on the market. Their wheels can be season on some of the best bikes on the market and can claim a phenomenal trophy cabinet. Not catering for the very bottom end of the market, the Mavic wheel range starts at around £200 and spreads right up to the very high end of the spectrum. The 2019 MTB Mavic Wheel range is almost all new, and it's very exciting.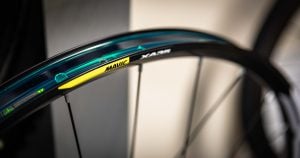 The name itself comes from an Acronym for Manufacture d'Articles Vélocipédiques Idoux et Chanel), founded by Charles Idoux and Lucien Chanel. Based in Annecy, France the company has been a long standing partner of the Tour de France.
— GRAVEL BIKE OR HARDTAIL? – A PRESSING DECISION —
Generally Mavic will sell a whole system including wheel and tyre, they believe a wheel works in unison with the tyre to make the complete system. And we have to say, on the whole this works very well! Seen on bikes such as the Cannondale range. Canyon and Litespeed have also used Mavic wheels.
The 2019 Talking Points: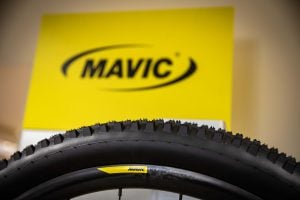 The UST has been a huge feature that we're really enjoying. This combination of rim and tyre bead help make it easier to get your tyres on and off. They'll also seat easier, so less hassle when changing according to Mavic. The mountain bike range is almost all new for 2019. With wider rims on almost all models, the new XA 35 is the widest rim we've ever seen from Mavic. This is so that the wheels can be used with plus sized tyres.
— ELECTRIC BIKES TIMELINE: PAST, PRESENT AND FUTURE —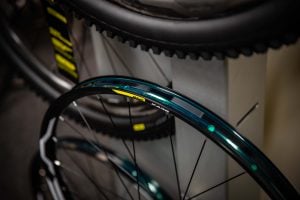 Wider rim allows more air volume in the tyre for better comfort. Straight-pull spokes reduce weight while ensuring optimal stiffness and reliability. The 27.5 inch XA 35 Mavic Wheel has been engineered to make the most of your efforts—and also to optimize tire performance on rugged terrain.
They are built on wide (35mm) asymmetric rims that are lightweight, but also dependable and strong. Built with a sleeved design, they feature the Mavic UST technology, so it's easy to enjoy the benefits of tubeless tires, including better control and traction along with a reduced risk of punctures. Straight pull spokes (24 front and rear) save weight without sacrificing strength or durability. Mavic have also fine-tuned the hubs and power transfer with our new ID 360 freehub, which is Boost compatible. The XA35 is available in 27.5″ only.
— AVOIDING COMMON TRAINING MISTAKES —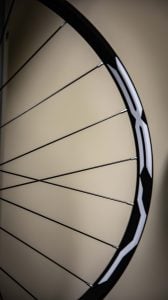 With the iconic yellow Deemax range making a great return the gravity focussed kit is set to remain a best seller. With more world cup titles than any other wheel set on the market, it was re-released in 2018 and has kept a lot of the great features. It's great to see these go wide and follow the trend for 2019.
The Deemax features a wider 28mm (internal) rim with ISM machining delivers greater control on extreme DH terrain.Lightweight components, including the ITS-4 freehub and ultralight bladed spokes. Constructed using the MTB Mavic wheel patented ISM weight reduction technology, the weight of the rim is reduced for better acceleration and handling with zero compromises to rim strength. The 28 straight-pull steel spokes are double-butted and bladed for the perfect amount of vertical compliance and strength to handle the abuses of DH racing.
E-Bike Range:
Engineered to meet the unique demands of today's rapidly evolving off-road e-bikes. Mavic have added pinch flat protection with the cleverly named PFP. This has been the main update through the e-bike wheel range for 2019. The E-bike range has something for every category. Innovative engineering gives you breakthrough e-bike specific performance on each wheel. Whether you're looking for a downhill companion or something to roll through XC.
— IS MTB RACING GOING TO MAKE AN ELECTRIC SHIFT —
Most of the e-bike wheels come with wider hub flangers and more spokes than the standard version. This makes all the difference when you unlock the extra terrain an e-bike can explore.