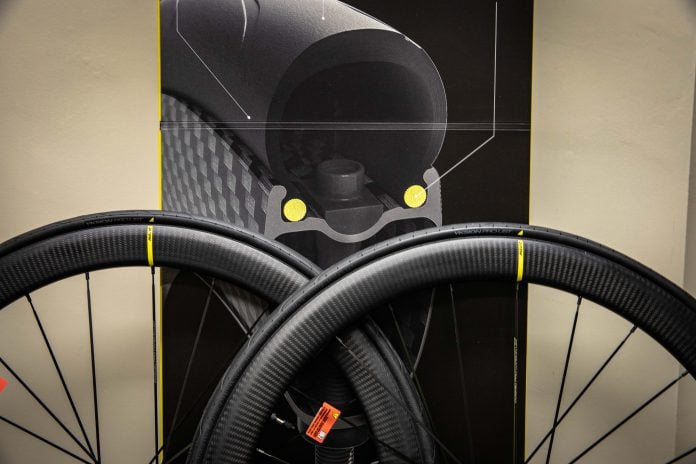 Originating in France, Mavic make some of the most popular accessories and components on the market. Their wheels can be season on some of the best bikes on the market and can claim a phenomenal trophy cabinet. Not catering for the very bottom end of the market, the Mavic wheel range starts at around £200 and spreads right up to the very high end of the spectrum.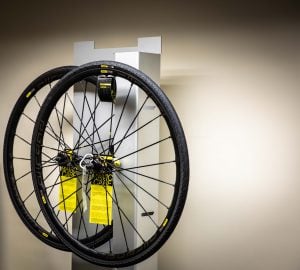 The name itself comes from an Acronym for Manufacture d'Articles Vélocipédiques Idoux et Chanel), founded by Charles Idoux and Lucien Chanel. Based in Annecy, France the company has been a long standing partner of the Tour de France.
Generally Mavic will sell a whole system including wheel and tyre, they believe a wheel works in unison with the tyre to make the complete system. And we have to say, on the whole this works very well! Seen on bikes such as the Cannondale range. Canyon and Litespeed have also used Mavic wheels.
The 2019 Talking Points:
The UST has been a huge feature that we're really enjoying. This combination of rim and tyre bead help make it easier to get your tyres on and off. They'll also seat easier, so less hassle when changing according to Mavic. A Road UST tyre on a Road UST rim will seat with a standard floor pump with as little as 47psi.
— TOP REASONS TO JOIN YOUR LOCAL CYCLING CLUB —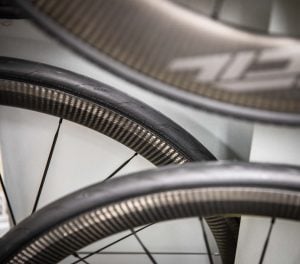 Although currently only Mavic currently makes compatible systems which are designed together. This makes the choices limited although other companies should have somethign similar on the way soon.
Top End:
One of the biggest entries of the year is the new Cosmic Pro Carbon UST Disc. This Mavic wheel is a top end tubeless system, built for speed. Engineered specifically for disc brake bikes it's been carefully designed to minimize drag and deliver instant acceleration. The rim is 45mm deep for low drag and great stability.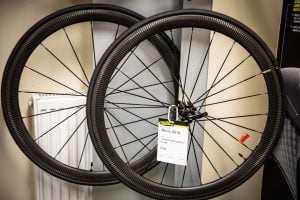 Versatile and ready, the ideal balance of aerodynamics, low weight and high lateral stiffness make it a fantastic all round road wheel. Ready to climb up a mountain, roll along at incredible paces on the flats, or storm out of the bunch in the sprint. The tubeless system offers great protection from flats so you can be safe in the knowledge it's ready for anything.
— 8 THINGS TO KNOW ABOUT AN ALL ROAD ADVENTURE BIKE —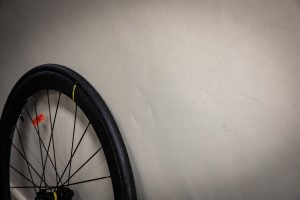 At only £1349, this is a fantastic price for a wheel of this ability. At the same price you can get the Ksyrium pro carbon UST Disc. Another lightweight carbon all round Mavic wheel. With all theggreat features of the original, Mavic have improved the engineering to make the wheel quicker off the mark and hold speeds for longer. Improved rolling resistance gives this wheel top end features at a reasonable price.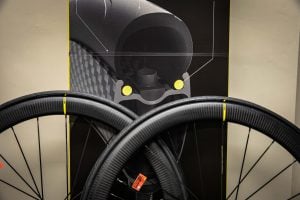 The 21mm internal width is optimized for 28mm tires to deliver a smooth, efficient ride on a variety of road surfaces. The rims feature a 32mm tall, aero optimized shape that's made possible by disc brake innovations and the lack of a brake track. If your typical rides include a little of everything—tough climbs, fast sprints, technical cornering and descents—the Ksyrium Pro Carbon Disc is a fast, easy way to supercharge your road bike.
The Mavic Cosmic Ultimate Tubular Road Wheel set still holds the top end of the range as it has done for many years. The all out road wheels are phenomenal in any situation. The best combination of light stiff and aero proven in the UCI World Tour by the world's top road cyclists. These are the Formula One of road racing wheels. Though you'll pay the price for it.
Affordable: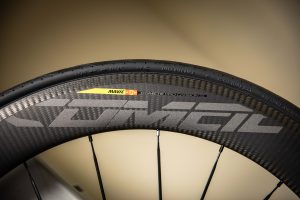 Though our personal favourite is the upgrade to the Mavic Aksium Elite Ust Disc. An improvement on all the features we love, this wheel features on a lot of new road bikes that retail around the £1,000 mark. A welded rim design saves 40g and adds strength  while a wider rim improves rolling efficiency and comfort.
— DISC BRAKES OR RIM BRAKES – WHICH IS BETTER? ROAD CYCLING —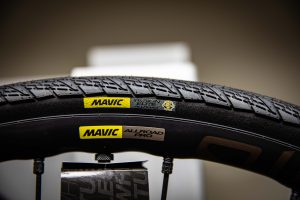 High-quality cartridge bearings perform consistently and last longer. Mixed with straight-pull bladed spokes to improve stiffness and strength. And the hubs are built with Mavic's QRM bearings and axle system which is key to this wheels durability. This Mavic wheel is paired with our 25mm Yksion Pro UST tires which offer the right balance of low rolling resistance and grip in variable weather and road conditions.
The Mavic Allroad wheels have also seen updates this season to cater for the ever growing adventure bike market. Mavic Allroad Elite Ust Disc Wheelset is set to be a best seller for 2019. Super-wide rims (22mm internal) deliver a smooth ride even on rugged roads and dirt and you can choose either 30mm or 40mm Yksion Elite Allroad UST tubeless tires. Mavic's proven UST system lets you run lower tire pressure to improve comfort and handling with no risk of pinch flats. The lightweight rims feature ISM 4D technology (Inter Spoke Milling) which strategically removes material from the rim where it's not needed but keeps it around the spokes where tension is applied.
— GRAVEL BIKE OR HARDTRAIL – A PRESSING DECISION —
This disc-brake specific wheelset features 24 steel spokes front and rear to distribute the brake torque efficiently and evenly. The wheels are compatible with Center Lock rotors. The front hub comes with a 12mm thru-axle and can convert to 15mm or quick release.