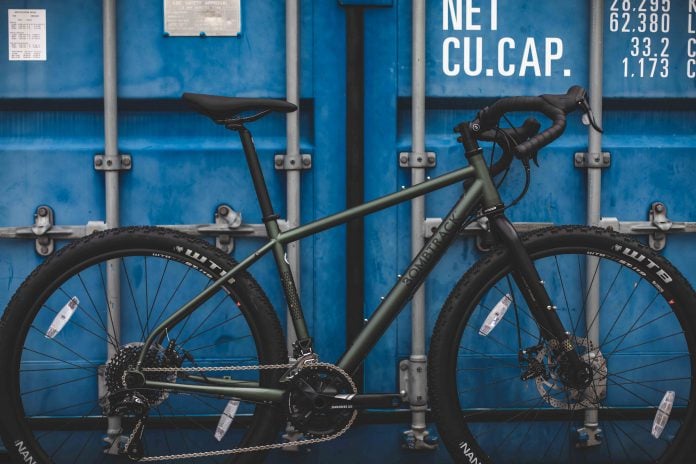 Though the German brand are only 6 years old, they've been a great hit throughout their short time on the market. A variety of steel bikes they cover a whole variety of niches in the touring world. The Beyond 1 is the original touring bike from the brand, with the majority evolving around touring riding, the attention to detail is similar to what you'd expect from a custom bike builder. Bombtrack claim the Beyond is the bike worlds answer to the Land Rover Defender – we were keen to see.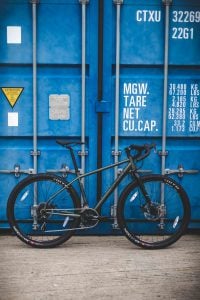 The ultra-reliable Bombtrack Beyond bikes were taken to their limits from birth. Be it Franzi and Jona from 'Tales on Tyres' who crossed most of Latin America aboard two Beyond+ tourers, or Marc Maurer pedalling through his lifetime 'A Journey Beyond' adventure. Giving further proof of the range's capability Clem Shovel and his Beyond+ also sprang into action at the Tuscany Trail. A quick search on Google Images reveals bikepackers on Beyonds in far-flung landscapes, always something that makes us happy and fuels our desire to get out and explore too.
The most well-known bike, the Bombtrack Beyond 1 sticks to the same tried and true formula of a dependable, modern steel frame, flared drop bars, and Sram 2×10 gearing. The only additional idea Bombtrack decided to chase this year: a second colour way to complement the existing blue frame and black fork.
— YOUR GUIDE TO CYCLING KNEE PAIN —
Features: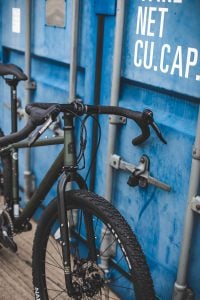 Based around a MTB wheelset, the Bombtrack Beyond 1 comes with 27.5″ or 29″ wheels depending on which size you go for. Smaller sizes use 27.5" wheels instead of 29" for more optimized sitting position as well as improved handling. This gives you more control on the terrain than thinner cyclocross type wheels. Often people are sceptical about this with a set up more similar to a road bike everywhere else on the bike.
Now available in two colours, blue or green, we're real fans of the metallic colour schemes. With a primarily black finish, these bikes really do look the part. The sturdy Columbus Cromor frame with tapered fork, E-thru axles front and rear and BSA threaded bottom bracket. The steel frame can withstand a few knocks and is much more easily repairable than carbon or ally frames.
— 8 THINGS TO KNOW ABOUT AN ALL ROAD ADVENTURE BIKE —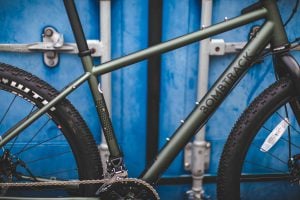 While the geometry is comfortable to keep you relaxed on your adventures, the SRAM Apex 2×10 lets you unlock a whole host of terrains. Bombtrack have used a lot of their own finishing kit such as saddle, seat post & handlebars. Mechanical disc brakes round off a solid build that sets you up for any adventure.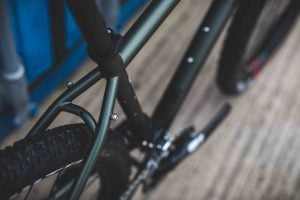 The frame of the Bombtrack Beyond 1 is dressed up pretty well with plenty of spots for front or rear racks. You can fit a direct mount top tube bag, 5 bottles and 3 triple boss cargo cages. You can also sling fenders and slick tyres on the bike if you're planning on taking it for a roadie adventure, though the bike will fit up to 29×2.5″ for the heavier off road uses.
The Verdict:
The Bomtrack Beyond 1 really is a fantastic touring bike. It looks the part and has all the goody's you'd want for an all road adventure. It's clear its been designed by touring specialists with all the finer details carefully taken care of. Retailing at just under £2,000, it'll last the test of time and be worth the investment!
Value -

83%

Aesthetic -

90%

Durability -

92%

Performance -

85%