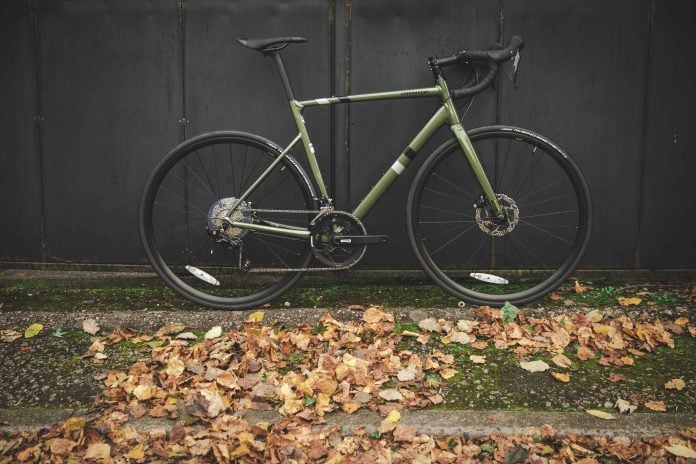 The Cannondale CAAD13 has been a public favorite for a long time, and in 2020 its back with a bang. A premium alloy frame combines with all the features you'd expect from a racing bike – and the outcome? A high quality road bike capable of anything you throw at it, without the associated price tag.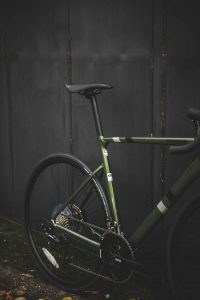 — CANNONDALE SUPERSIX DISC SRAM FORCE ETAP REVIEW —
This is for the core – the local heroes, the KOM crushers, the determined ones with tan lines and dreams of glory because they know that when it comes to pure performance for the buck nothing can touch CAAD13.
Lighter stiffer and smoother than even some carbon frames it's not just the finest alloy racing bike ever made it's the only choice for those who know. If you're addicted to the tarmac and you value lighter stiffer and smoother riding. The CAAD13 is a no brainer it is simply the most sophisticated highest performing aluminium race bike going.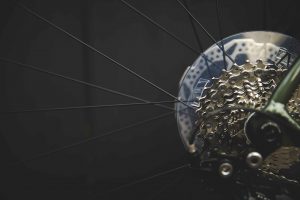 — 7 THINGS YOU WERE NEVER TOLD ABOUT BECOMING A CYCLIST —
Features: 
After more than three decades of pioneering innovation no one does aluminium like Cannondale. Nothing is lighter stiffer and smoother than CAAD13's SmartForm C1 Premium Construction. And it does have to be said, the CAAD13 wipes the tarmac with a lot of premium carbon frames. CAAD13's SAVE Micro-Suspension delivers a ride quality that even competing carbon bikes can't match. With its oversized BB30a bottom bracket junction asymmetric chain stays and flared Delta seat tube CAAD13 is a sprinter's dream. Point and shoot handling with its stiff and smooth-riding frame and Elite Race geometry CAAD13 handles like a slot car.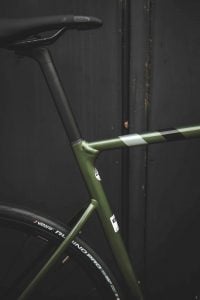 All-New SmartForm C1 Premium Alloy Frame with a stiff but light construction allows you to convert more of your power into speed. The composition of the bike allows you to be agile through the corners and hold speed well. All-New BallisTec Carbon Fork is lightweight and engineered to flex absorbing shock and vibration making the overall riding experience much more comfortable.
— HOW TO GET STARTED WITH A POWER METER —
Shimano 105 2×11 Speed Drivetrain gives you a fantastic smooth and precise shifting experience on the CAAD13 with great durability for long lasting performance. It has everything you'll need to keep you in the group no matter the terrain. You won't often be left wishing you'd spent the extra cash on a better groupies.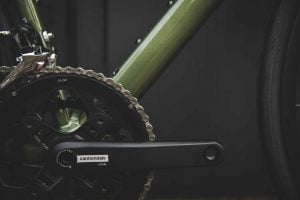 — WHY YOU NEED A NEW BIKE FIT —
Shimano 105 Hydraulic Disc Brakes give powerful controllable and consistent stopping power with minimal effort in all conditions. If you grab a handful of brake into the corner at least you know it's going to scrub some speed! Disc brakes have been a game changing addition in the last few years and it's no surprise to see more and more people making the shift.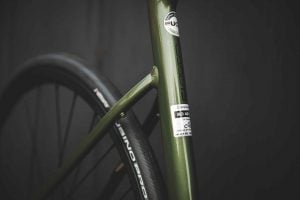 Vittoria Rubino Pro 700 x 25c Tyres offer excellent rolling ability on the tarmac whilst keeping you planted and in control. The move to wider tyres is certainly a good one for stability, though we've seen some bikes go even wider than 25c. Mixed with the RD 2.0 28h rims on the Cannondale Caad13, you'll be amazed at how well the bike rolls along.
— YOUR GUIDE TO CYCLING KNEE PAIN —
Verdict:
If you're looking for an all out racing companion, without have to splurge on cost, this is for you. Cannondale haven't cut any corners in the R&S of the CAAD13, and you'll be left wanting to ride it more and more. You often forget you're evening riding an alloy frame. As one of the best sellers for many years, we're still fans of the CAAD13.
Value -

94%

Performance -

90%

Durability -

88%

Aesthetic -

89%