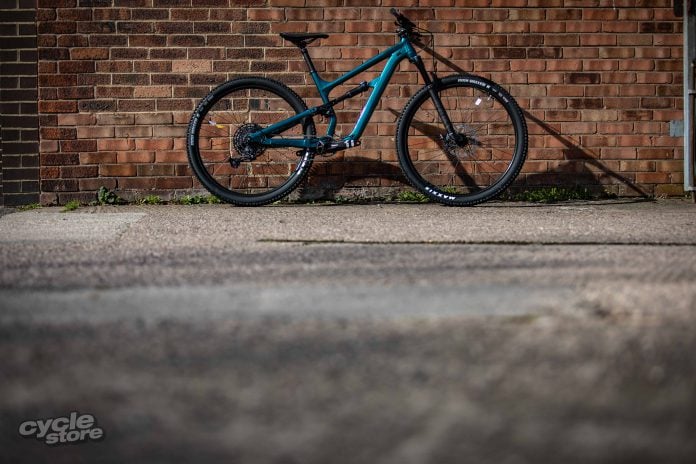 Cannondale are always trying to break the mould. Innovative designs, careful engineering and plenty of rider feedback keep them as one of the worlds best bike brands. With the new Cannondale Habit they've kept it well within the rules. But they've done it very, very well.
— BIKE TRENDS – THE FUTURE OF CYCLING —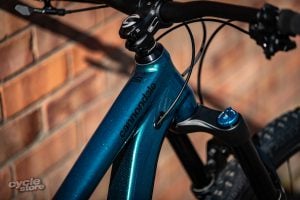 A revamped design, updated graphics and plenty of new tech, the Cannondale Habit trail bike is one that you're not going to forget in a hurry. It's fun, exciting, resilient, among everything else you'd want it to be.
The Features: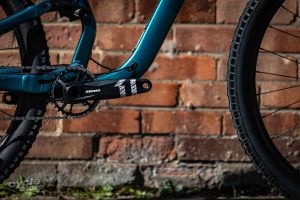 Geared much more towards descending the Cannondale Habit comes with a more progressive geometry. A new suspension design and a fresh aesthetic. What was originally a do-it-all fun machine has become a real attacker out on the trails. A new four bar suspension design features across the whole range.
— HOW TO IMPROVE YOUR CYCLING BASE ENDURANCE —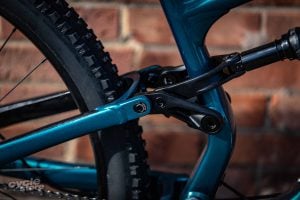 Two piece alloy links allow the suspension to move smooth and uninterrupted. While Cannondale's Lockr thru-axle pivot system joins the main frame to both sides of swing arm. This solid connection allows an instant response. There's no special tools required and it doesn't flex or twist at all. The flip chip lets you have 20+ compatibility with the same frames.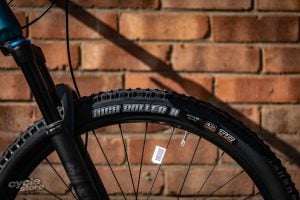 A large piece of rubber on the underside of the frame keeps it protected from any large roots or rocks you might encounter when you're hammering down the trail. While Cannondale's Ai allows some of the shortest stays on the trail. This allows the bike to remain agile through the descents, but keeps the maximum tyre clearance. The bike gives great traction on the climbs without compromising on the descents. As an added feature there's even space for a full size water bottle.
— 12 BAD MTB HABITS – THE ANNOYING ONES —
Impressions: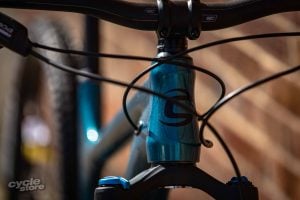 The Cannondale Habit feels heavy on first impression. It gives the impression it should be suited to big, hard hitting descents, though with 130mm of travel and a 34 trail-orientated fork. But this bike has been made as a bit of a throwback. A nod from Cannondale to good old fashioned mountain biking. In a world where every bike has a specific use, Cannondale have made a bike that can handle a bit of everything.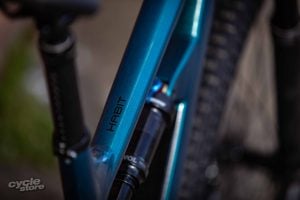 Landing right in the middle for a mixture of flavours, Cannondale have created a bike that can unlock a mixture of terrain. Jack of all trades, master of none springs to the mind. Each size has been carefully designed to cater for the relative rider size. This proportional response is noticeable in the different sizes and Cannondale took on a huge study to gather the information they needed to design this.
— IS MTB RACING GOING TO MAKE AN ELECTRIC SHIFT —
Verdict:
With careful design and engineering, we expected slightly more from this bike. That being said, it did offer a solid all round ride. Though for the price point the money might be better spent elsewhere at the bottom end of the range. It'd definitely worth considering spending a few extra pennies and looking further up the range!
Performance -

71%

Value -

72%

Aesthetic -

83%

Durability -

73%