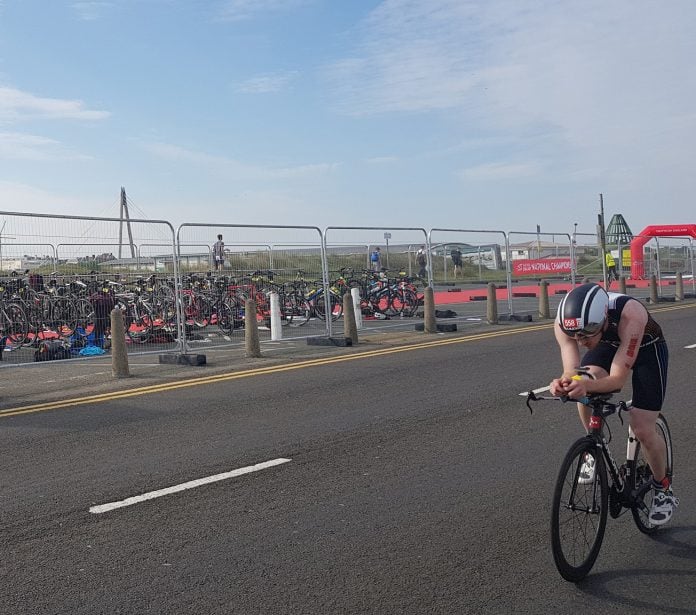 After a few months of hard racing, we thought it was finally time to have a quick catch up with one of our sponsored triathletes, James Briscoe. Below you can catch up with what he's been up to over the last few months.
— JAMES BRISCOE – A FAMILIAR FACE —
We'll get the big ones out of the way first, how're the cycling legs?
Coming off a strong finish at Rotterdam World Championships last September, this winter season has involved many hours in the garage and on the road to strengthen my cycling. This has been assisted by you guys at Cycle Store with the PowerTap P1 pedals to allow me and my coach, Alan Ward, to gauge my performance and hone in on any weaknesses.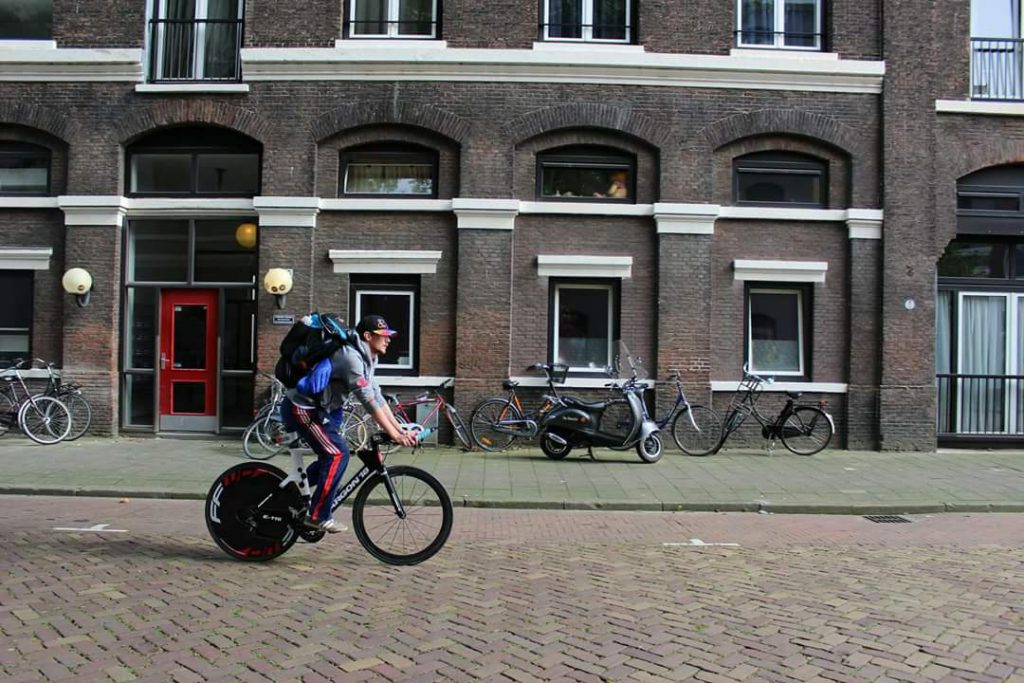 — POWERTAP P1 POWER PEDAL REVIEW —
We can see you've been enjoying some successful races recently?
The past month has been a busy start to the season as I am preparing for European Championships in Tartu, Estonia. A 1st place finish at the Tatton Park 10k kicked off the season's success. This very hot race with strong competitors really pushed my limits and abilities as a runner. The cross-country season this past winter gave me more endurance to pull ahead in the last mile and comfortability take the gold.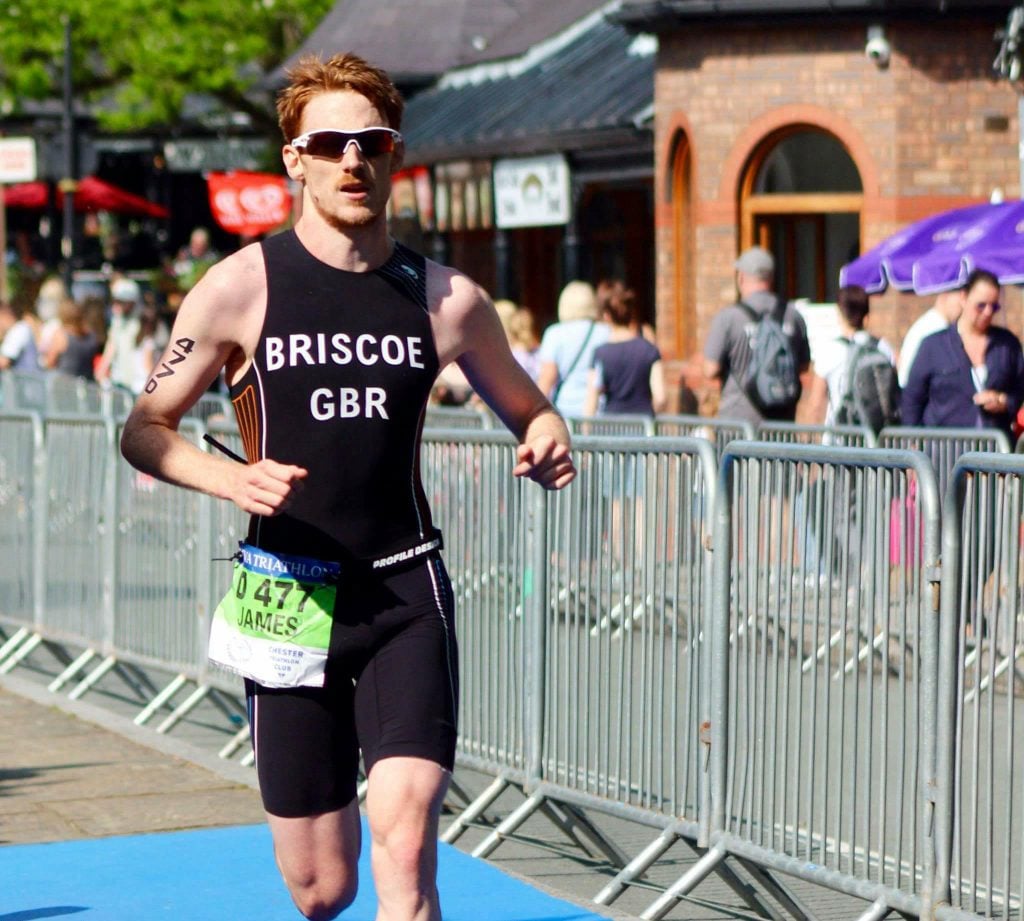 Shortly after, I competed in my first triathlon of the year at Southport. Leading up to this event, preparation and training had been going well with several local time trials hosted by Congleton Cycling Club under my belt. This would get me used to the effort that would be needed for the bike course. However, the evening before the race was met with a large challenge. While checking my bikes gears and brakes, I developed a large hole in the rubber of my back disc wheel meaning I could not safely race using it.
— GIANT SLR 0 AERO WHEELSET REVIEW —
After frantically contacting every man and his dog in Southport, help and a spare training wheel came from an old University friend who was racing the same day (for a small fee of covering his car parking). I ended up finishing 2nd in my age group and 8th overall and ultimately qualifying for the World Championships. Not bad considering I took a wrong turn on the bike course! I was also pleasantly surprised to have completed the swim in 18 minutes; my fastest to date.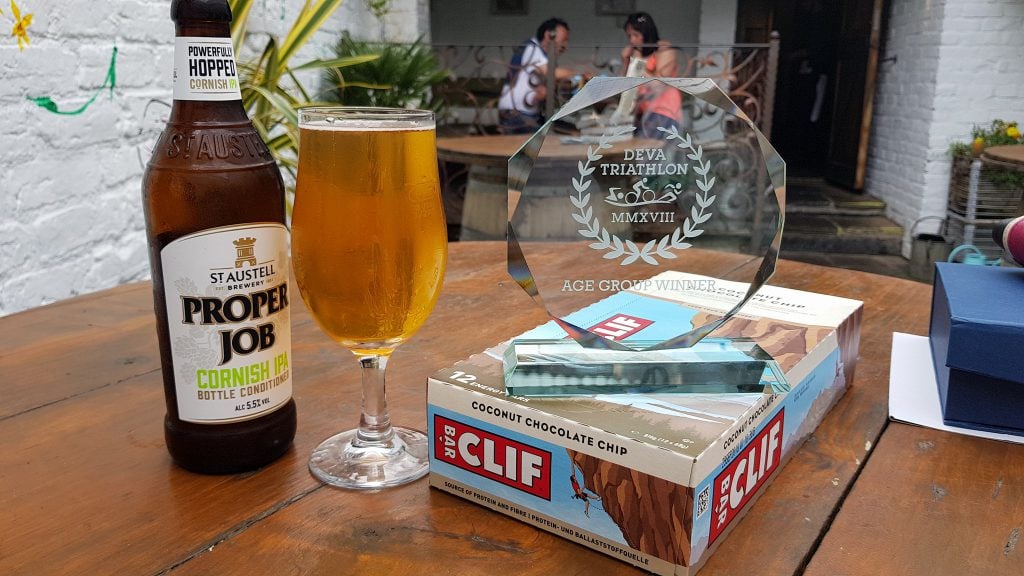 Most recently, I won gold in my age group and a 5th overall finish at the Chester Deva Triathlon. I originally entered this race as a back up qualifier for the World Championships. As I had already qualified at Southport, I was feeling much more relaxed and out to have a good time in the sport I love. My only goal was to gain a personal best time compared to my finish last year and I achieved it. Again, my swim was quick, my bike strong and on each lap of the run I was able to push harder and harder. The support from my family and friends during this race made this event very enjoyable. Hopefully, this puts me in prime position going into the European Championships in July.
— ROAD BIKE vs TRIATHLON BIKE —
What're the next steps for you?
All that is left is to concentrate on a solid block of training before July and confirm travel to Brisbane for World Championships in September. I would like to thank Cycle Store for sourcing my new pedals and training equipment. I look forward to continuing this partnership as I feel my cycling would not be where it is currently without your help.
If you want to follow James you can find him on Facebook or Instagram as James Briscoe Triathlete or @tribriscoe.