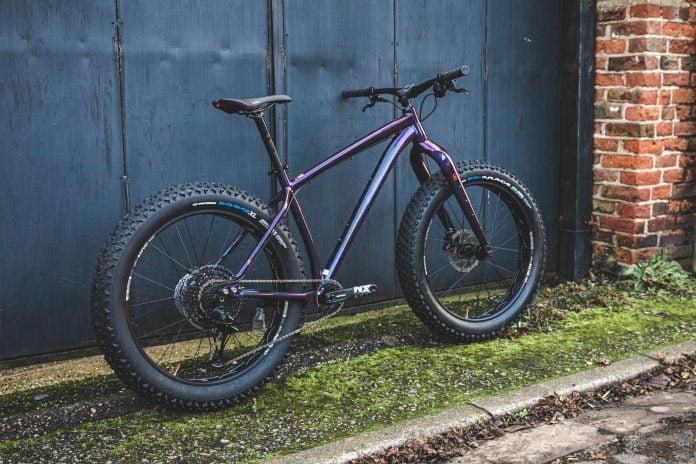 The Kona Woo was one of the most popular Kona bikes in 2020. A real pack horse with the ability to carry a phenomenal amount of gear. Three-pack cage mounts aboard a carbon disc fork made it a favourite for snow or sand adventures. The 2021 Kona Woo comes packed with all of the favourite features from last year, and a few more!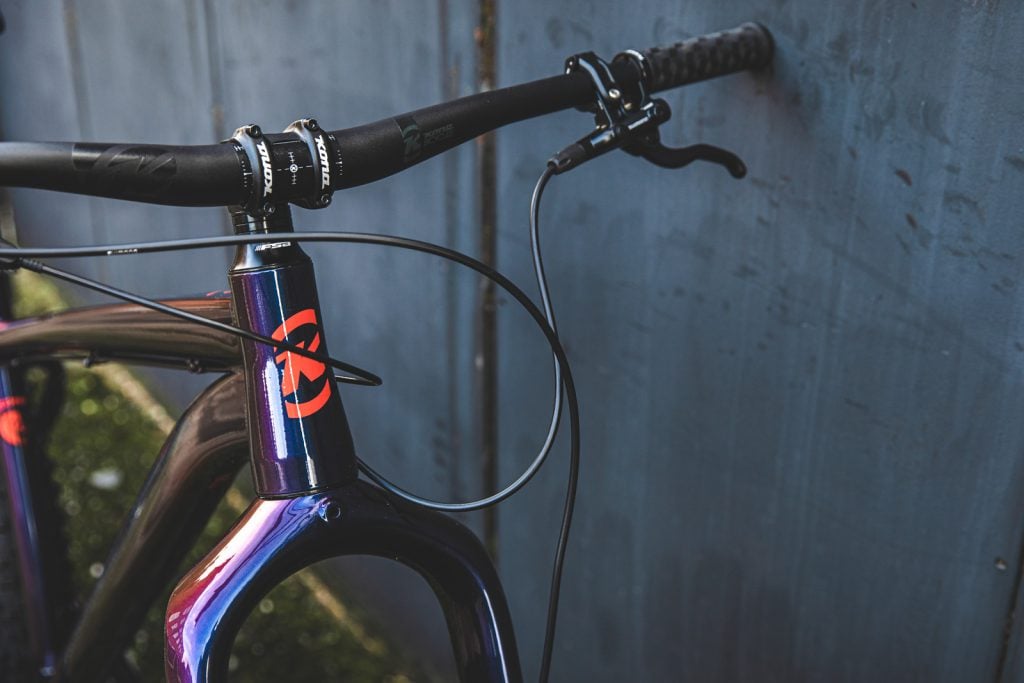 — KONA SUTRA ULTD 2021 REVIEW —
This year the Woo gets Shimano's new Deore 410 hydraulic disc brakes. A SRAM SX/NX Eagle 12-speed drivetrain keeps the cranks turning and the 4.8" Vee tyres ensure that rolling over anything is possible, and the Purple-Blue prism paint job will keep heads turning all year long!
It really is a thing of beauty, with a new paint job and build kit for this year, we absolutely loved getting up close and personal with the 2021 Kona Woo.
Key Features:
Kona 6061 Aluminum
Kona 7005 and 6061 Aluminum alloys are used extensively throughout the fleet of mountain and asphalt bicycles. A tough, durable, light alloy, both Kona 7005 and 6061 deliver fantastic, reliable performance that lasts for thousands of rides. Much of the 7005/6061 tubing is butted and/or formed, meaning the tubing's wall thickness can be increased or decreased, as well as shaped, so Kona can fine-tune a particular frame's strength and ride characteristics depending on its intended application.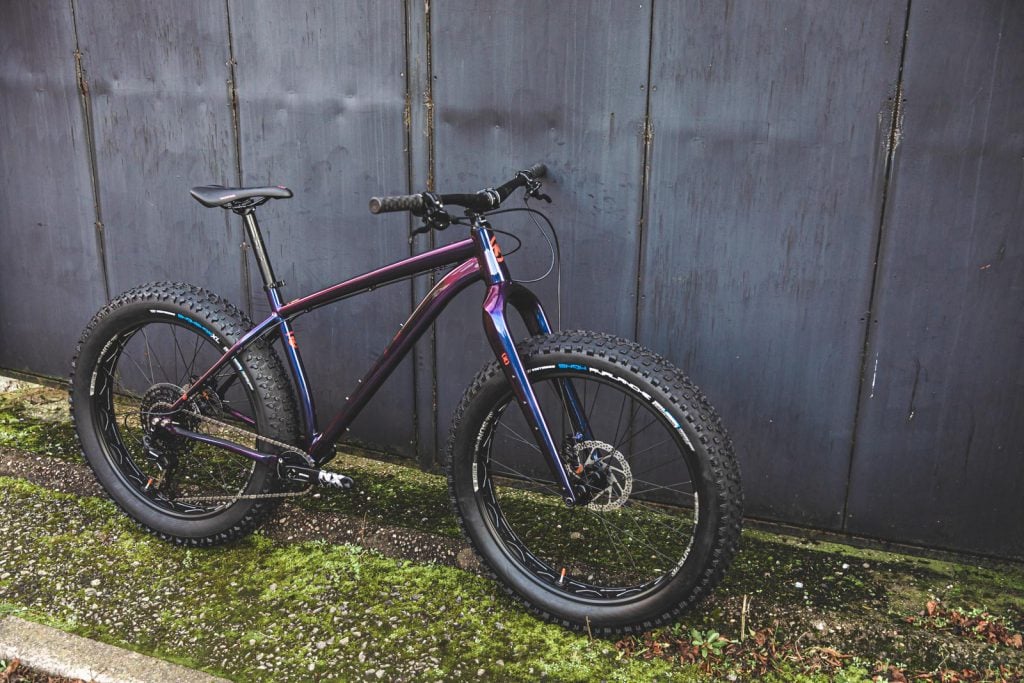 — 6 COMMON BIKE PROBLEMS AND THE FIX —
Internal Headset
Bearing cups are actually pressed into the frame and are easily removable on the new Kona Woo. An internal headset also reduces stack height, so the height of the stem and bars are more adjustable, giving the rider the best fit possible.
Tapered Head Tube
More girth at the bottom of the head tube better distributes shock force, prolonging the bearing life of the headset itself and eliminating brake shudder, while providing confident steering performance. The inherent strength of its triangular design also means a stronger steering position and improved balance, giving the rider more control in rough terrain. A zero-stack, tapered head tube also puts strength where the load is going—into the lower headset cup—maximizing bearing durability where it's needed.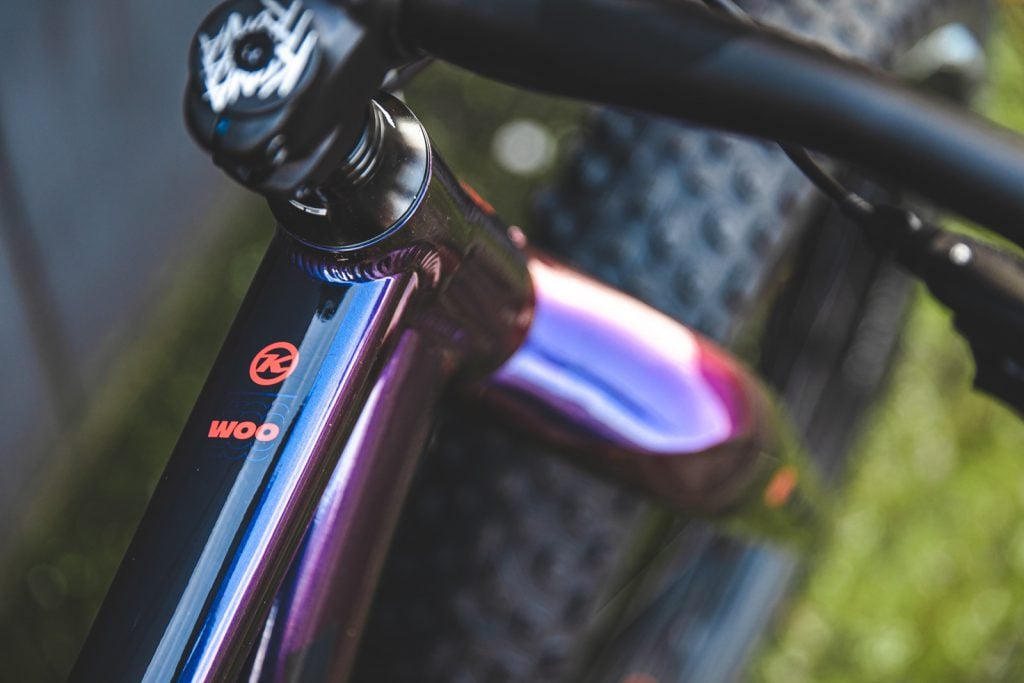 — YOUR GUIDE TO CYCLING KNEE PAIN —
Tubeless Compatible Rims
Tubeless rims allow for tyres with more puncture resistance; the ability to run lower tyre pressure, which provides better tire grip on the trail; lower rolling resistance; and weight savings over traditional tube and tyre systems.
The Verdict:
The Kona Woo comes with ample amount of space for racks, bags and gear. With it's new sleek paint job and SRAM SX/NX Eagle 12-speed drivetrain – it'll unlock even more adventure than it's predecessor. If you're looking for a fat bike for the ultimate adventure, then Kona have definitely put their hat in the ring!
Value -

87%

Aesthetic -

93%

Performance -

89%

Durability -

92%