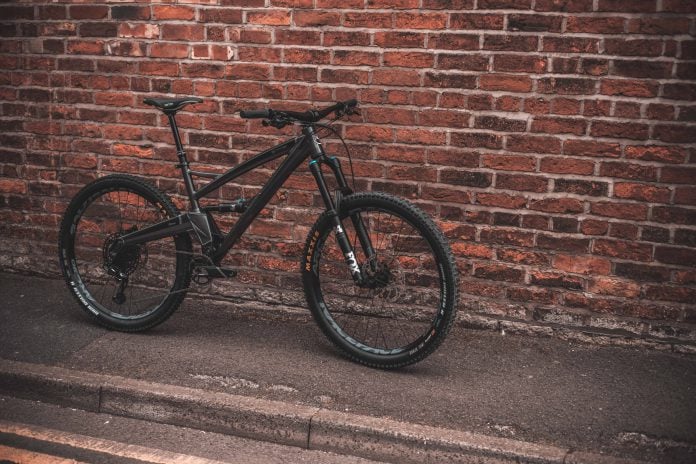 Based in Halfiax, West Yorkshire, the Orange mountain bike company have been making high quality bikes for over 30 years. Established in 1988 they've held the downhill world cup championship on both the men's and women's side. It's no surprise that the Orange Five Pro is already a much talked about bike.
— IS MTB RACING GOING TO MAKE AN ELECTRIC SHIFT? —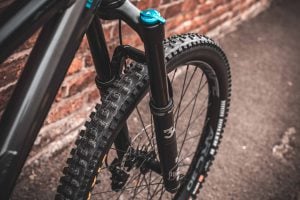 The more expensive frames including the Orange Five are still made over in Halifax, whereas the cheaper bikes are now imported from Taiwan. There's no getting away from it, the Five is one of the most iconic trail bikes they've ever created. For the best part of twenty years it has stood proud amongst its competition. One of the best performers you'll find time and time again.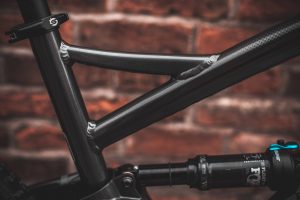 For the Mk12 iteration of the frame they've changed just about everything. While the classic Five 'shape' we all know and love has been maintained, the chassis updates made with the Five take it to a new level.
While reworking the rear suspension kinematics to fit a metric shock standard, Orange have made the frame's suspension curve more progressive than any previous Five, giving plush travel and a bottomless feel. Small adjustments in pivot width, swing-arm length and the key contact points mean the Five has more travel, is as responsive as ever, is more stable at speed, and importantly retains the 'pop' that's always been a part of its playful nature.
— WHY E-BIKES ARE ACTUALLY FANTASTIC —
The Features: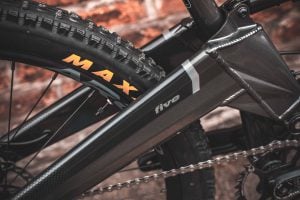 Frame designed and built in Britain comes complete with a 5 year warranty. Single pivot suspension brings the utmost performance, efficiency and reliability. A new radically revised progressive suspension frame curve is quite different to the previous version. Re-worked geometry for confidence, speed and stability. The keeps the Orange five agile out on the trails.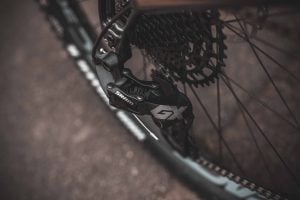 The new geometry is optimised for 150mm front/145mm rear travel. Orange have also given the new Orange five bottle cage mounts so you're not always carrying a rucksack. Race face 27.5 inch wheels come with a long wheelbase to keep you stable at high speeds. This matches up with the long top tube on the Orange Five. The bike also comes with boost 148 rear hub spacing.
Internal dropper post routing​ keeps the cables out of trouble and allows you to really hone in the position both up and down the trails. 1×12 GX Eagle gearing doesn't leave anything to be desired.
The Verdict:
Though the single pivot isn't quite as stiff as other bikes, we're a big fan of the new design. Cost effective, reliable and well thought through. It's clear Orange have spent a lot of research and development on this bike. If you're unsure as to whether it's what you want, make sure you get down to try our Demo!
Performance -

78%

Durability -

84%

Value -

76%

Aesthetic -

78%