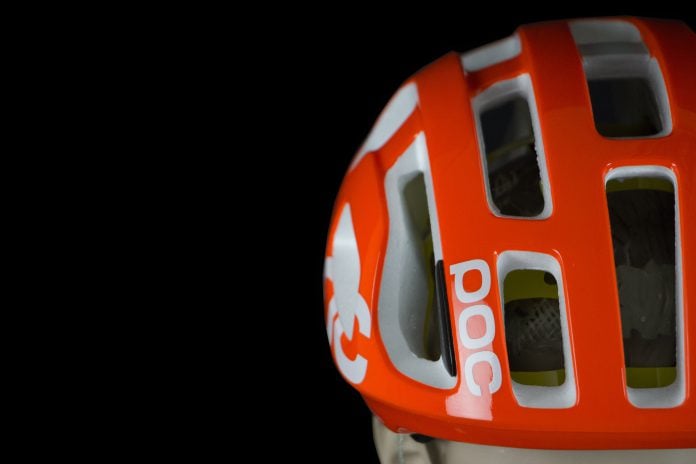 Poc Octal Avip MIPS bold looks and exceptional performance with exceptional safety. POC have shown us yet again that it is possible to have helmets that are functional, that have the looks and can protect during (and after) a crash. It's no surprise that these helmets are donned by many of the grand tour riders.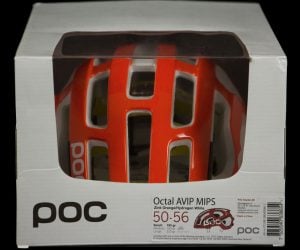 The first thing to notice is the bold styling used but POC have never been a company to make bland helmets. With POC offering 3 different colour options; Fluorescent pink, Hydrogen white and Zink Orange. We knew that they would stand out anywhere, and look good in the process.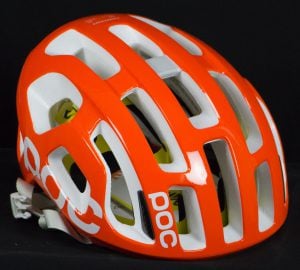 This is part of POC's AVIP (Attention, Visibility, Interaction, Protection). It certainly grabs your attention, this is so traffic on the road recognizes you are a cyclist straight away. The box also includes more reflective stickers to help you out even more. It's good to see that safety is still high up the priority list in these race ready helmets.
Optimizing visibility for as many situations as possible. This is why there aren't as many colour options as you'd find with the likes of Giro or Specialized. But there is a good reason for this POC's colour scheme will stand out in almost any scenario, and it's not like you're tight for choice. Unless you happen to leave your helmet on an orange Lamborghini, night or day, rain or shine these helmets will remain visible.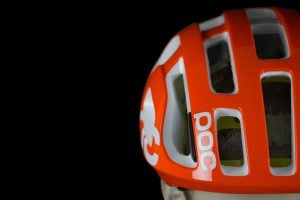 Interaction supports communication with the outside world in post incidents situations where there is a need for rescue or emergency. POC Include an ICE Tag (In the case of emergency) this is a sticker you put on your helmet. It's a barcode and you fill out any medical information on the website. The idea is this communicates any medical information and contact numbers when you cannot. The Helmets are also compatible with ICE dots that work with your phone should you crash. Contacting people and emergency services giving your location and time of the crash.
Protection, the primary use of helmets is to protect you during a crash. Whilst no helmet will fully protect you from injuries, POC is certainly up there for being one of the best. The Octal does come down the temples and back of the head more than a normal road helmet does. And the EPS liner is thicker in the most exposed areas, making it stick out a little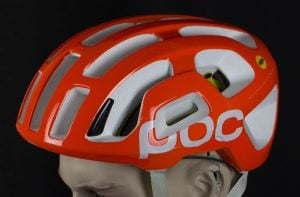 more than some road helmets also. The fully wrapped Unibody shell enhances the safety making the structure stronger helping spread any impacts over the lid.
It comes as no surprise that POC making a helmet about safety have included a MIPS system. Helping reduce multi-directional impact forces this system is there to reduce stress on the brain after a crash. It is coming more and more common to find this in helmets. Which is great it is one of the few features you won't notice till after it has been needed.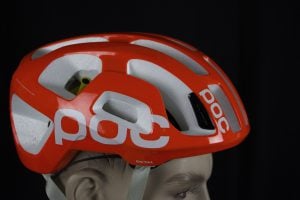 Now the Octal AVIP MIPS is packing a lot just about keeping the rider safe. But you'd be very much mistaken for thinking it is a heavy clumsy thing that will catch all the wind and slow you down. You'll occasionally see this helmet make appearances in the likes of the Tour de France. With some styles and sizes weighing as little as 185g this thing stands out to those on the road but is invisible on your head.
The lightweight size adjustment system allows for a great range of adjustment to suit most head shapes with comfort. The helmets straps are moulded into the helmet liner for a cleaner look and more secure attachment. The fit is complimented with the use of Coolbest pads which are used to help reduce the temperature in the interface between the helmet and the rider's head.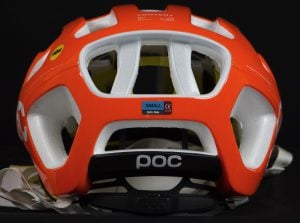 The cooling For the Octal is exceptional with 21 Large Vents oppose to numerous small ones. POC claims this allows for better aerodynamics than more smaller ones. whilst having an increased effect in cooling your head down. With 2 of these vents at the front being designed to be "eye garages" with rubberized pads to hold your glasses in place, POC isn't messing around.
POC have made a Helmet that doesn't cut any corners. With its exceptional safety features, advanced cooling, user-friendly and performing well. If you don't mind paying to have that extra safety and comfort on your rides this helmet is well suited for road cyclist alike.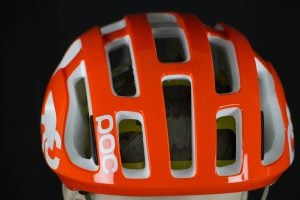 Aesthetic -

91%

Speed -

87%

Safety -

96%

Weight -

91%