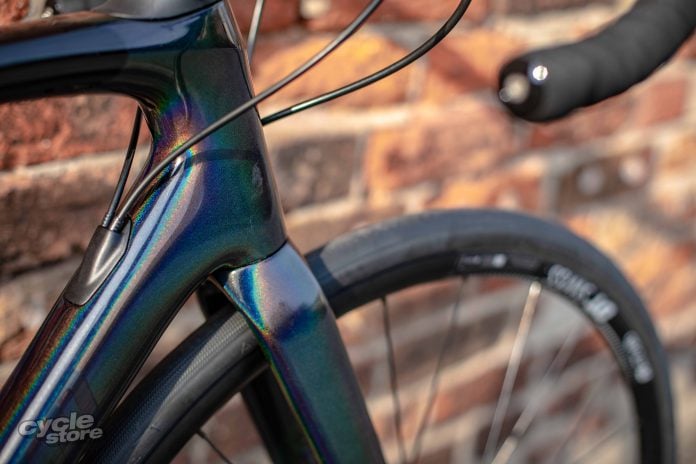 The top of the range flew around the Paris-Roubaix boasting a phenomenal 5 of the top 10 spots, as well as the win. It looks like a Tarmac, can be set up the same, but can attack the cobbles like a Roubaix. It's great to see so many of these features roll down to the slightly more affordable Specialized Roubaix Comp.
— 2020 S-WORKS ROUBAIX PHOTO ALBUM —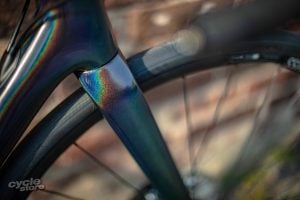 You don't have to look far to find the rich heritage of this bike. Six Paris-Roubaix wins, this champion bike now offers a smooth ride with no compromises. As part of the exclusive Sagan Collection, this premium bike features an eye-catching limited edition paint scheme, ensuring it has the aesthetics to match its excellent performance. Constructed from a premium carbon fibre and utilising the revolutionary Future Shock Suspension, this versatile machine is equipped for the cobbles.
The Features: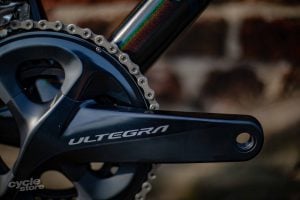 Constructed with carbon fibre the Roubaix Comp keeps it's stiffness in all the right areas. Without adding too much weight to the frame. Bolt-thru axles enhance this stiffness whilst keeping the handling predictable when the terrain is varied. The new Future-Shock suspension gives the Roubaix Comp 20mm of usable suspension.
— S-WORKS EXOS – LIGHTEST CYCLING SHOE EVER —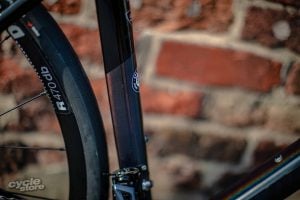 A shimano ultegra groupset gives the new Roubaix Comp all the high end shifting qualities you'd expect from a performance bike. 11 speeds keep you shifting smooth and concise when the going gets a bit bumpy. Matched up with hydraulic brakes the Roubaix comp has a sharp stopping ability in all conditions.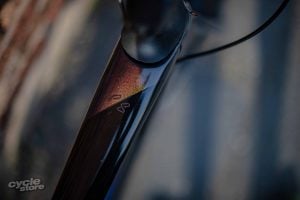 Finished with the Roval SLX 24 disc wheel set, it's great to see Specialized have kept all the components in house to ensure the quality is as high as you'd expect. Specialized turbo pro tyres grip the surfaces and help to keep you shiny side up for the duration. 28mm width keep the riding smooth and offer a lot of comfort over narrower tyres. Though the seat post isn't quite as high quality as the new s-works pave seat post, it's great toe see a top quality Specialized CG-R seat post that comes with lightweight FACT carbon construction and plenty of flex.
— BIKE TRENDS – THE FUTURE OF CYCLING —
The Verdict:
This is a phenomenal bike, it's grea tto see so many of the features trickle down from the new s-works. High quality engineering matches a limited edition aesthetic without adding a huge amount to the price. Sure, this bike isn't the cheapest on the market, but it's absolutely worth the investment.
Performance -

90%

Value -

81%

Aesthetic -

95%

Durability -

91%