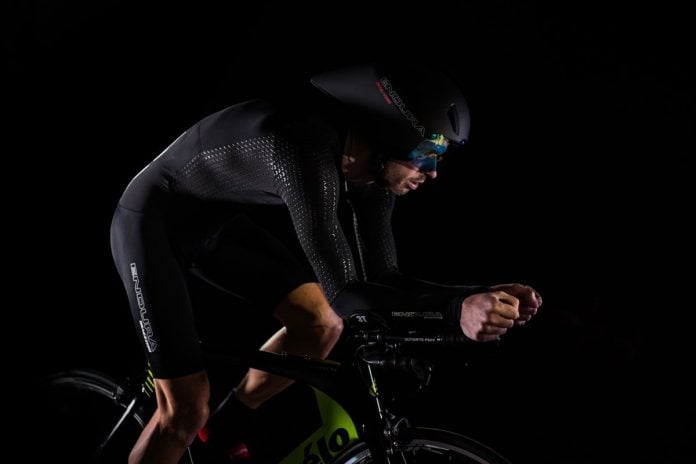 Endura have been at the top of the aero game for a number of years. With many of the worlds top time trialists and triathletes wearing the Scottish brand. Pro cycle team Movistar, Ironman World Record Holder Tim Don, Kona Runner Up Lucy Charles, it's clear Endura really know how to make aero kit among the best in the world. The new and updated Drag2Zero range is full of cutting edge technology keeping Endura right at the forefront.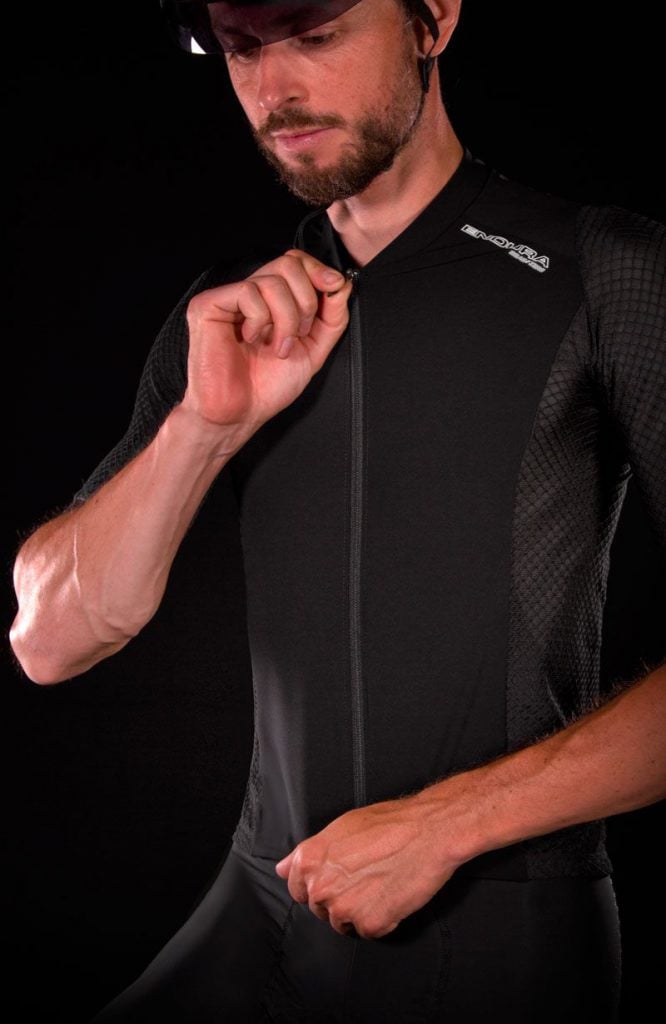 Now featuring a full Drag2Zero range, Endura have provided a speed suit, race suit, bib shorts and jersey & a helmet that all claim to be the fastest in the world. We were already sold by the Tri Suit released in 2017, and the 2018 gear has only got us more excited. Developed in the Formula 1 Mercedes wind tunnel, it's certainly been through the tests to ensure it lives up to expectations.
Every year people spend thousands on bikes and wheels to save up to 30W, Endura claim some of this gear will save you that for almost 10% of the price… if you're buying a £3,500 frame or wheelset that is. Could clothing be the new go to for aero dynamic advantages?
Pushing the Boundaries: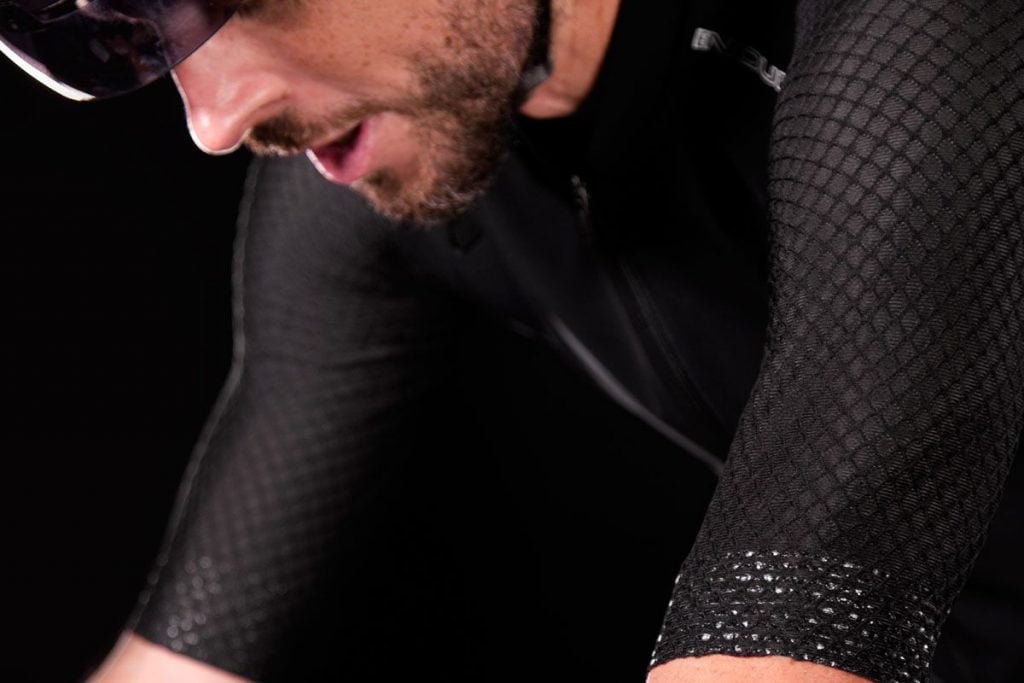 Designed by aerodynamicist Simon Smart his collaboration with Endura strives to push the technologies and create the most advanced kit available. Combing his wealth of experience at Mercedes F1 with some small pieces of Fabric 350 miles North in Livingston, Scotland has produced some great results. The collaboration relies on rapid prototyping in a real sense rather than 3D printing to maximize turn around speed.
— WHY YOU SHOULD TRAIN WITH POWER —
Joining in on the collaboration were riders such as Alex Dowsett, the technology you may notice is an evolution of the skinsuit he wore to 2014 Commonwealth Games victory in Glasgow. Dowsett kindly provided Endura 4 million data points so that Simon Smart could run all the testing he needed on Dowsett, without him actually even being in the country.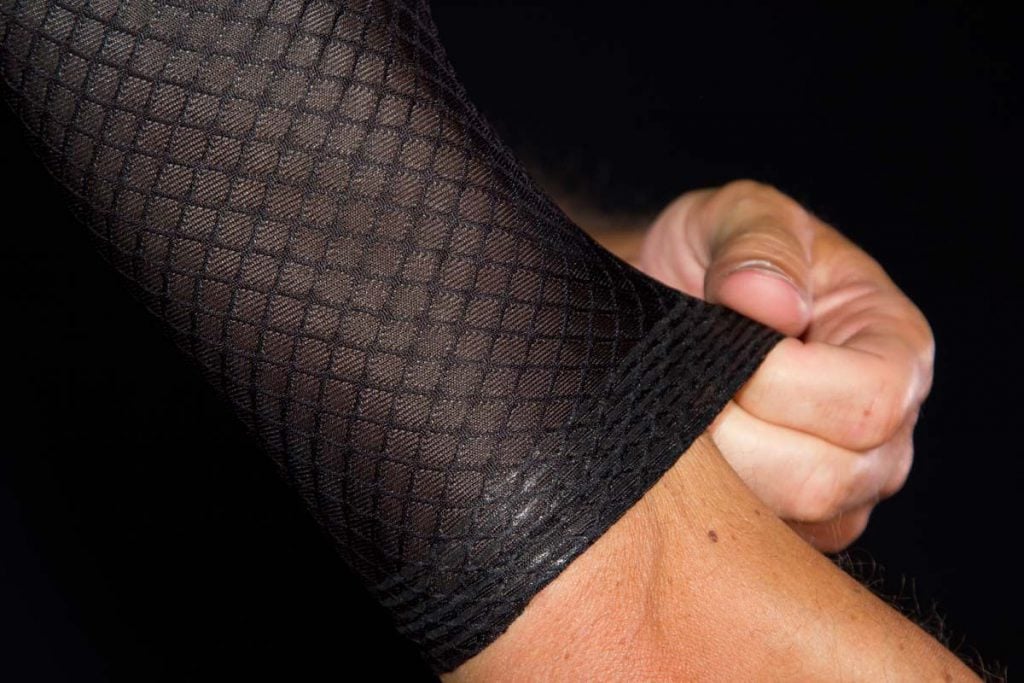 The majority of aero testing is done at a single speed but the Endura Drag2Zero gear is tested at a variety of speeds and positions or maximize aero dynamic efficiency. A suit optimised for a TT rider, averaging 50kph in an aggressive aero positon is not necessarily the fastest suit for a rider on a road bike, averaging 35kph, which in turn isn't representative of the average rider!
Using this philosophy of developing products for a broader specification of riders has produced produced more refined to the needs of the target rider. Not only faster at one speed, in one specific position, but a better all round range of products.
Endura Drag2Zero® Aero Products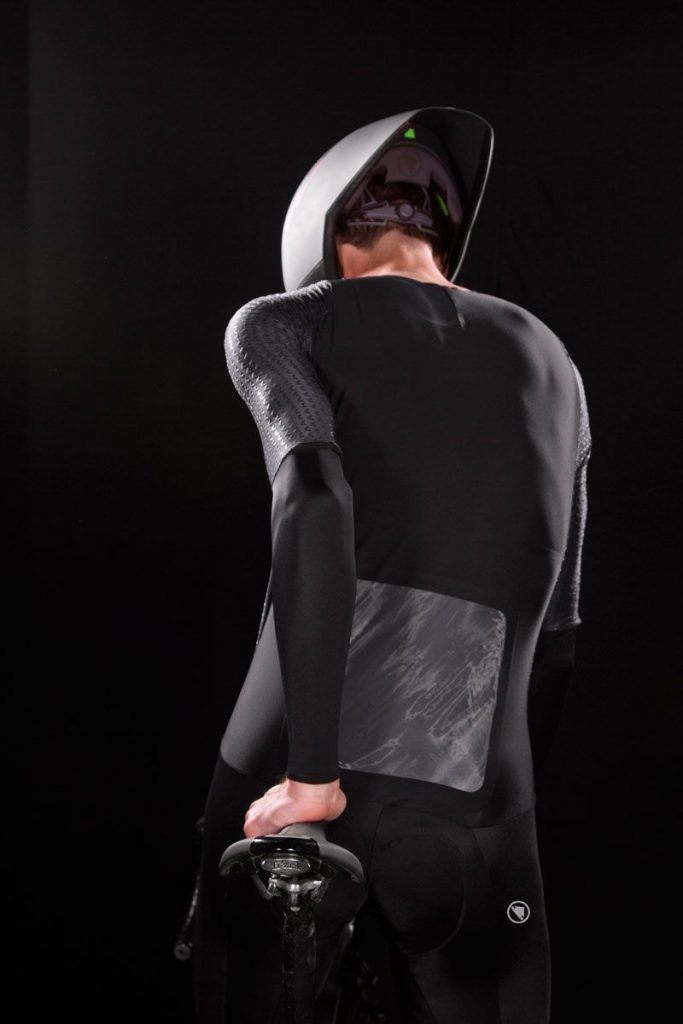 The flagship product from the Endura Drag2Zero range, this piece of gear has been designed for out and out speed. If you're obsessed with going fast and doing everything you can to achieve that, then this is the piece of gear for you. Optimised for speeds of 45kph and upwards in a TT position, this cutting edge time trial suit has one function only – speed.
— USING CAFFEINE TO BOOST CYCLING PERFORMANCE —
The suit uses a patent pending Silicone Surface Topography technology to cut through the air & prove un-paralled advantages as validated by some of the top UCI WorldTour riders. This technology is the result of years of studying airflow alongside theoretical ideas and ground breaking production methods to bring them to life. Strategically positioned 3D chevrons positively affect airflow around the body, reducing the low pressure zones behind the body that add drag at the speeds relevant to the target rider.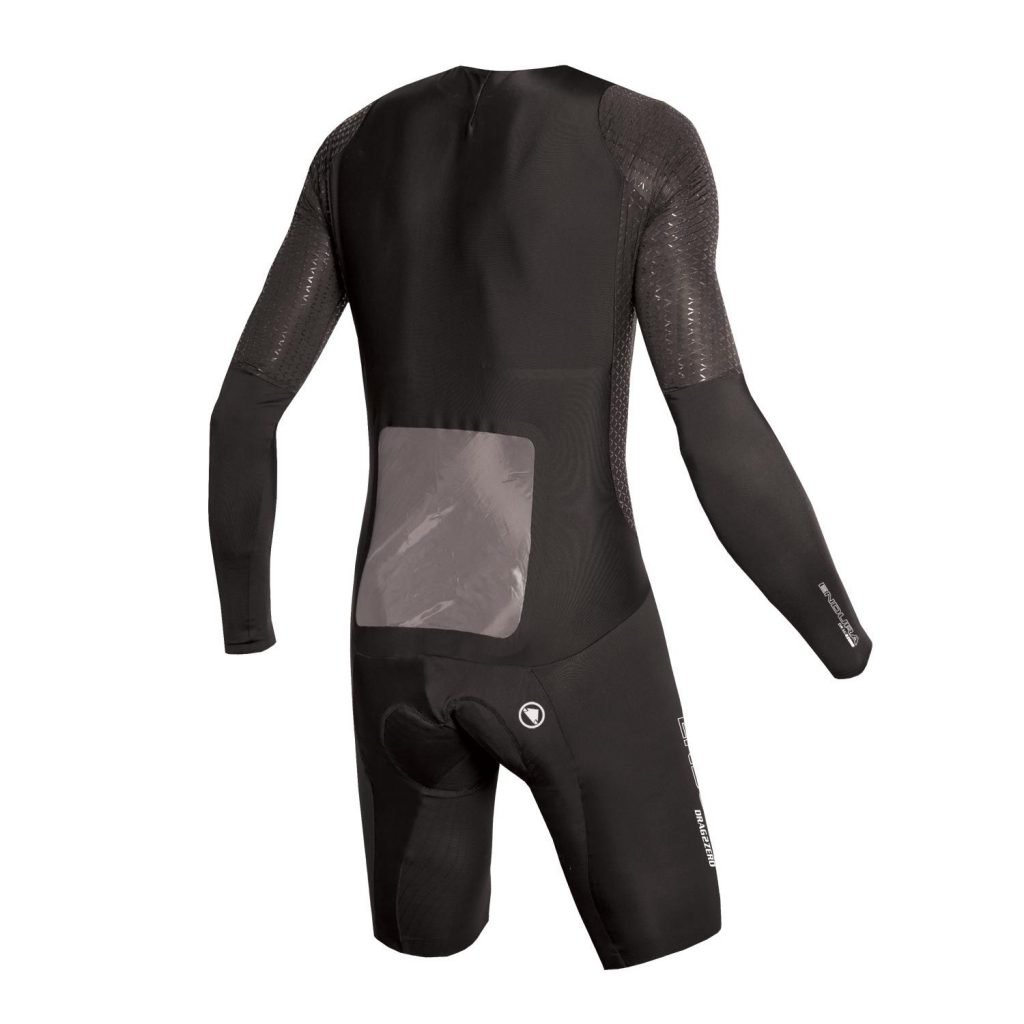 The pad in the suit is specifically designed to suit a much more aggressive riding style – the italian stretch 1000 Series Aero Pad is a single block of foam sculpted into a position that suits you. A perforated foam "dermis" under the face improves blood flow to the area and helps with any dryness on the longer rides or time trials and the whole thing is finished with a permanent antibacterial treatment.
Similar to the NoPinz race suits that have started to make an appearance over the last couple of seasons, a see through back pockets stops any damage caused by pins attaching the number. The number slips easily inside the super fine translucent pocket – initially banned by the UCI.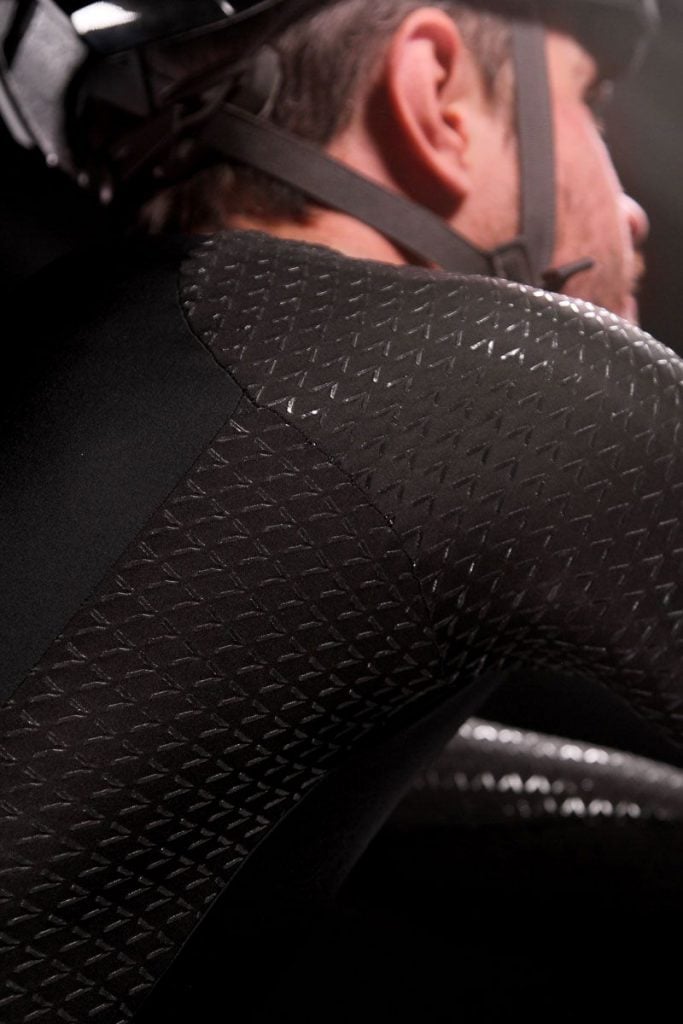 The
Drag2Zero road suit
has been designed for anyone looking for extra gains whilst out in the saddle. Whether you're looking to gain time on the local race circuit, beat your mates to the cafe or set a new PB in your annual Sportive, it's designed for you. A heavily textured sleeve and leg print work in a similar way to the speed suit to maximise aero efficiency. The one piece construction keeps the road suit close fitting and minimal.
Deisgned specifically for a speed range of 32-50kph and a road race positioning. The suit has the same 1000 Series Aero Pad as the speed suit, but comes with 3 rear pockets for you to carry any extras you may need out on the road. The pockets are covered with a windproof spoiler cover to keep the back looking sleek even when your pockets are brimming with goodies.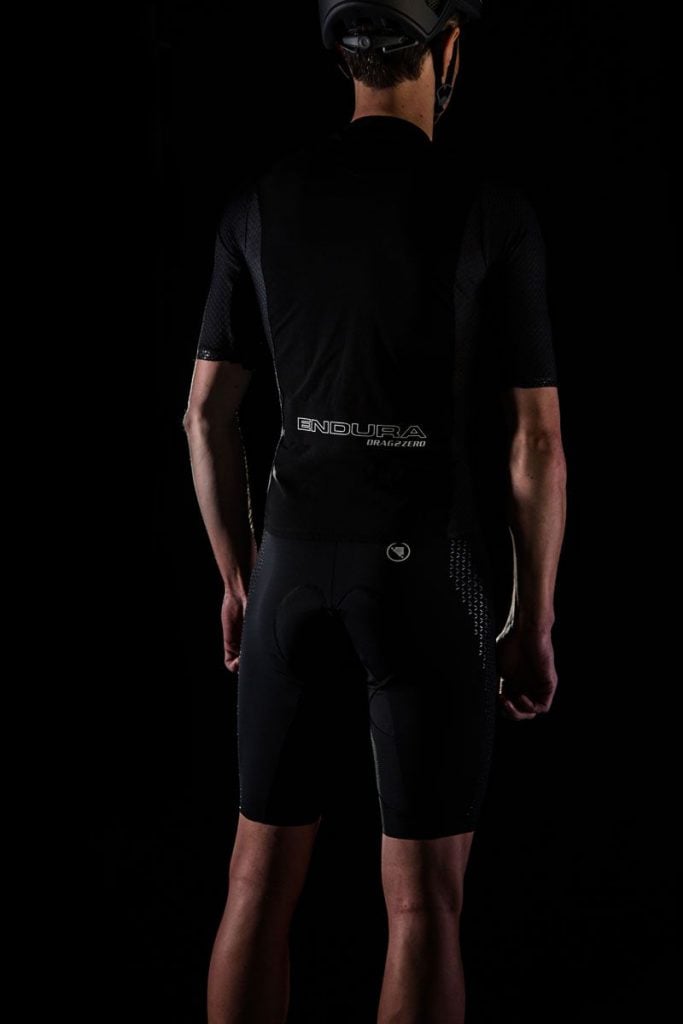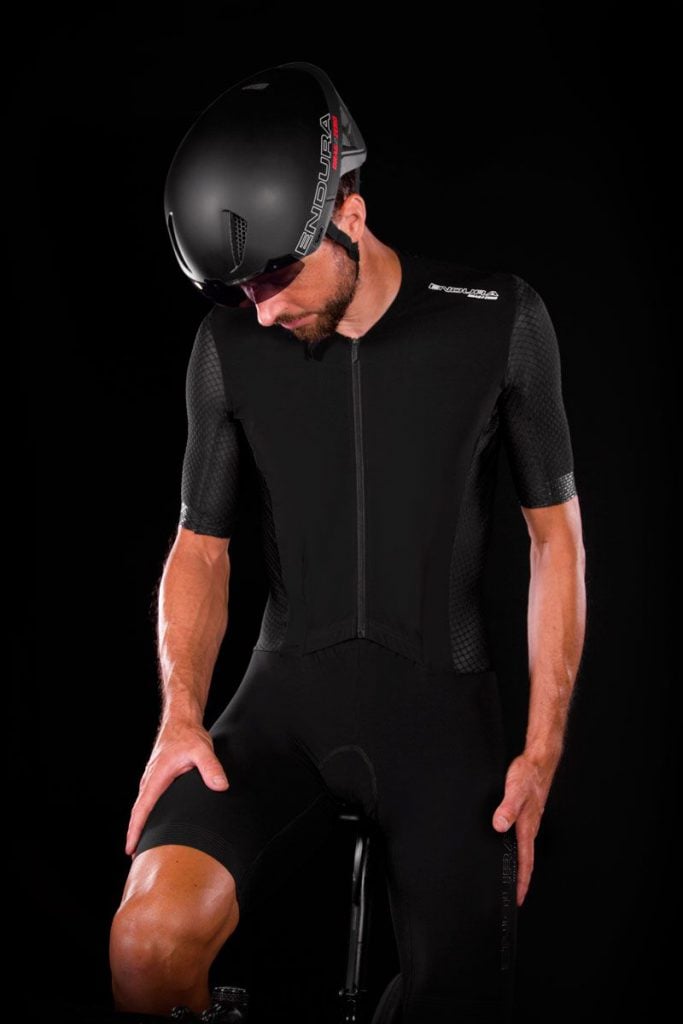 The road suit is also available as a
bibshort
and
jersey
2 piece to offer another level of versatility. A silicone gripper and internal elastic hem will keep
the jersey
in place. The Drag2Zero jersey also comes with a full front zip so you can get some ventilation through the suit in hot climates. The shorts are a similar quality with a lightweight mesh bib that features a high wicking fabric to keep you fresher for longer.
D2Z® Aeroswitch Helmet
Endura made
the Drag2Zero helmet
with one thing on their mind, they wanted to create a helmet faster than any other in the world. Endura have claimed some phenomenal results from the wind tunnel testing of this helmet so we're incredibly excited to see how it holds up on test and starts to make an appearance in the time trial and triathlon world.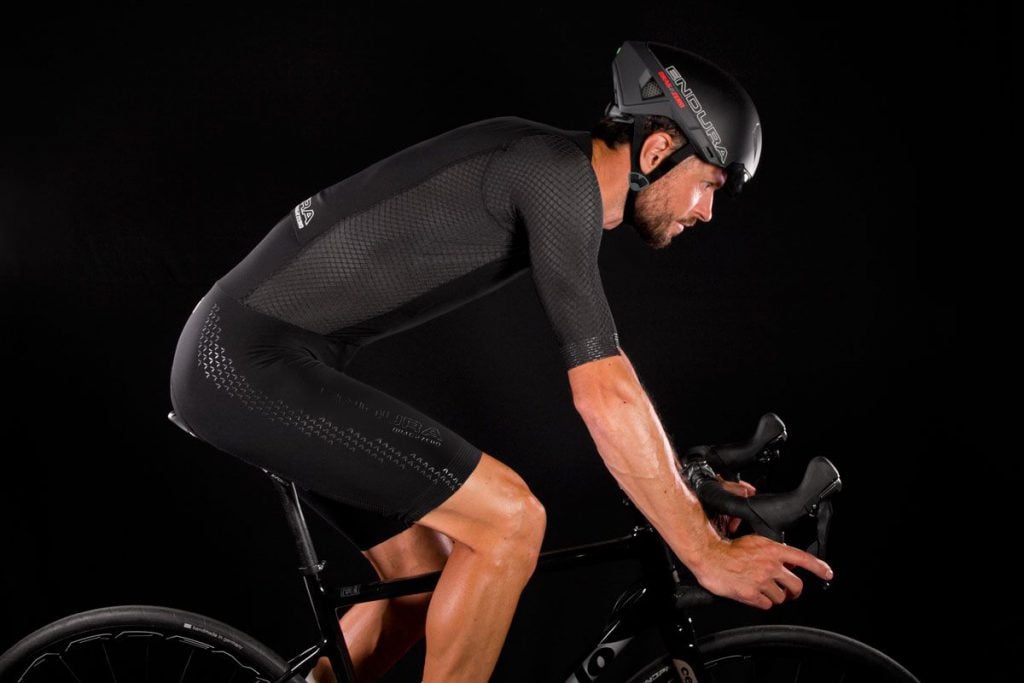 A huge amount of testing, prototyping and modelling has gone into this tunnel. This was then mixed with some of the worlds best engineering along side a huge knowledge
of helmets and going fast. The profile of the helmet provides some great airflow but also minimises the negative effects from the increased yaw angles.

The helmet
has strived to be one of the safest helmets on the market too with Endura's own Koroyd technology built in to decrease the impact in a crash. The magnetic visor provides deep eye protection and a fantastic range of visibilty whilst not detracting from the ventilation through the helmet. This can be easily flipped up as we've seen in other aero lids.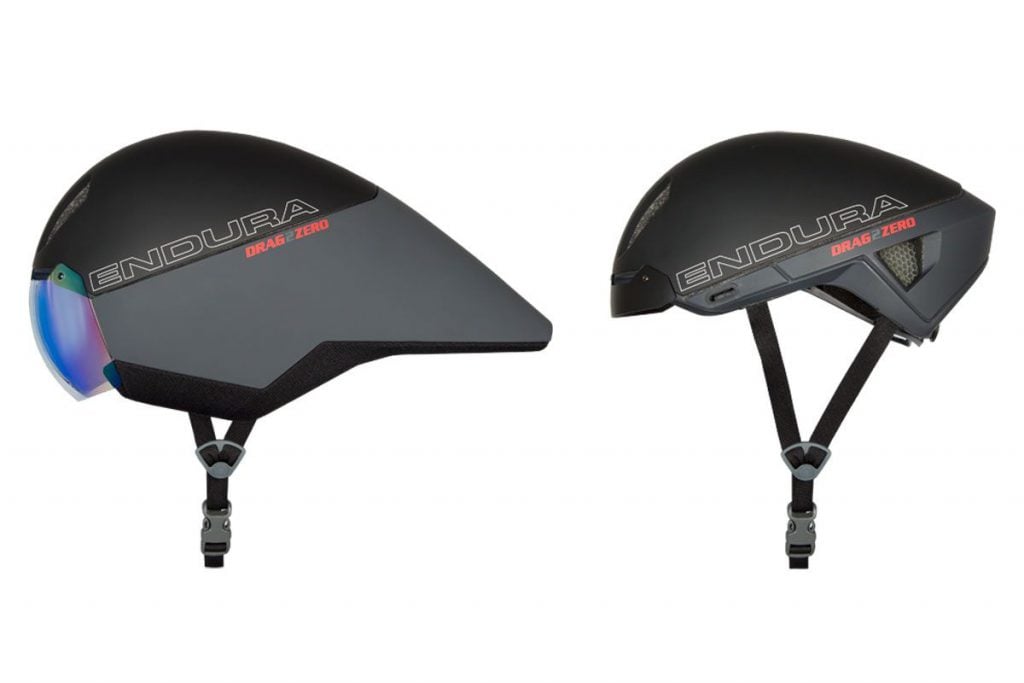 T
he Aeroswitch's
name hints at its hidden feature of a patent pending* detachable aero tail which clips off to create a shorter, more open road aero helmet. Large front vents achieve an increased airflow, while the one-hand micro-adjustment fit system lets you adjust the fit easily.
No Watts Spared: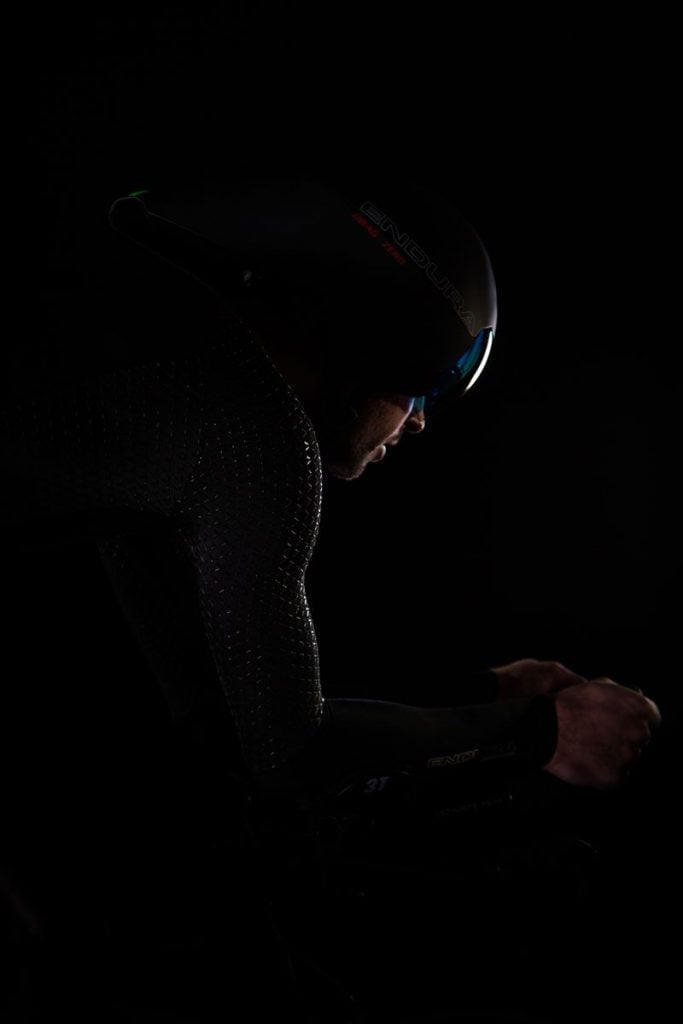 Endura haven't cut any corners in making the most aero equipment available. Basic science of cycling is that the power your legs put in to propel you forwards minus any drag will produce your speed. And wind resistance counts for almost 90% of that drag, with your body accounting for 75% of that.
Claiming the new Encapsulator suit can save 37 watts at a speed of 50kph, this is a phenomenal amount of "Free speed" over a TT course. Endura also claim that the encapsulator suit can save up to 22 watts over it's closest competitor, meaning it really is out the front of the market.
With the road suit coming in at up to 8 watts higher than competitors and almost 1 minute 30 over a 40km course, it seems crazy that we could look anywhere else if these numbers are true.