Generally there's two different types of lights that you can now purchase. Those that are good for mountain biking and those that are good for road/commuting use. MTB lights are generally a lot heavier, but come with a much longer output and run time. On top of this the price can be vastly different through the ranges.
— 7 THINGS YOU WERE NEVER TOLD ABOUT BECOMING A CYCLIST —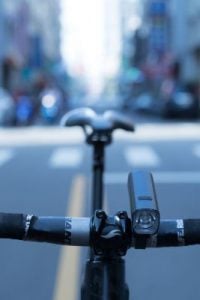 While MTB lights are generally always to see any trouble before it comes, road bike lights vary from those that help you see and those that help you be seen. It's becoming increasingly common to have two lights on the front, one of each kind. We've picked out some of our favourites through the ranges that we'd recommend getting your hands on this winter.
The dark commutes are already upon us, so it's time to make sure that your lights are a good enough quality to get you through the winter. A good investment goes a long way, there's nothing worse than a light that gives up half way round a ride 3 weeks after you bought it!
MTB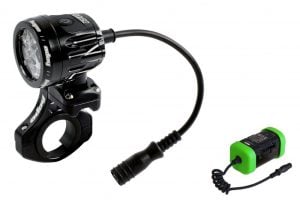 First on our list is of winter front lights the Hope R4+ LED vision front light. The hope range offer some fantastic lights to light up the trails in front of you. The R4+ lamp is small enough to use as a head torch yet still gives out 2000 (1500 measured) lumens for use on the most demanding rides.
Two power sequences each with three light levels allows users to maximise power or burn time. Illuminated power switch so you can see which power setting you are using with 6 different power levels.
2.25 hours run time on full power (using the 4 cell battery) which will mean you can get plenty of time in on an evening. Though when you include the battery the overall weight of the system is 426g.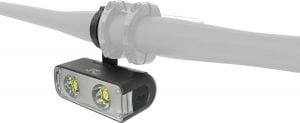 Next up in our winter front lights is the Specialized Flux 900 headlight. It uses two different LEDs under dedicated optics which combine to allow you to see both far & wide. The quick release bar mount works on bars from 25.4 to 31.8mm.
The mounting system centres the light in front above or below the stem with a long reach to work around most computer mounts and shifter/brake cables. The output is significantly lower than the Hope option at 300 to 900 Lumens. 1.5- to 30-hour run times with a fast charge time of 1.5 hours to 90%.
This is a great light to clip on and get you going without having to cart around batteries & other parts. This keeps the weight down and makes it a lot easier to use.
Road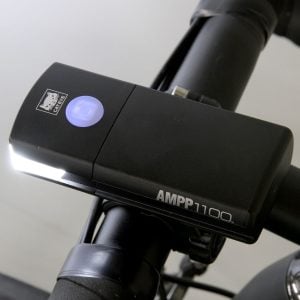 Filling the gap between the AMPP 800 and the Volt 1300 the AMPP 1100 uses a compact twin-LED design to powerfully light the way. It comes complete with 1100 Lumen maximum output for 1.5 hours. A durable outer case makes it great for commuting or grittier rides.
The bracket fits on bars up to 35mm which can be really helpful if you don't always have super thin bars. The power button on the top of the light acts as a runtime indicator so you know just how long you have left on the light. Though the recharge time is 3-5 hours, but that's 55% quicker than that 1300 equivalent.
— BIKE TRENDS – THE FUTURE OF CYCLING —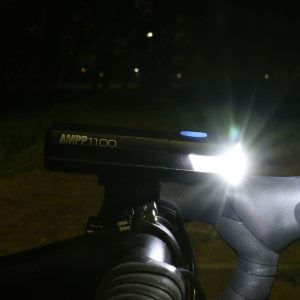 It comes in at 20% lighter too at only 200g. It's a great choice for our winter front lights range and certainly will light up everything you need it to, though you may need to carry extra batteries if you're planning to be out more than 90 minutes!
This 700 lumen light comes with 5 modes and a usb rechargeable battery in case you get caught out and need to top it up in the office or car. The run time is up to 50 hours, though it'll be under 2 on the full setting. With a 3 hour charge time, it's definitely worth considering.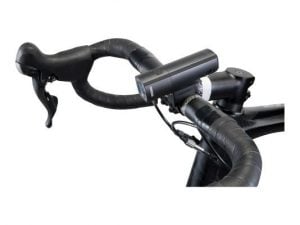 At only 118g, it can be fitter to either your bars or helmet, meaning that you could use it to be seen if you have a more powerful light with you, and use it as a backup should that fail. It's a lot smaller than the other lights we've looked at, though don't associate that with lower quality. It's durable and won't break the bank account as much as other lights.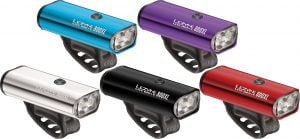 Lezyne gear often features in the list of winter front lights. Making high quality equipment across the board, the Lezyne lite drive 800xl is no different. Up to 800 lumens, this light can last 16 hours on it's flash setting. At maximum it'll offer you 1 hour 20, though it'll also offer up 400 lumens for 3 hours.
The variety of modes means there's something for everyone. It's got a fast USB charger and comes with the relevant wall adapter too. Lezyne also claim that their versatile strap will fit to all bars including aero ones! Available in 5 colours, there's something for everyone.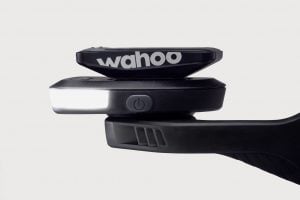 Though it won't offer much for you to see on dark roads, this light is fantastic to help you be seen out on the road. Clipping onto your Garmin or Wahoo mount, you won't even notice it's there. It offers 270° of light thanks to the wrap-around LED strip.
It'll flash for 7 hours or 2 hours on the highest setting. This cuts the clutter out from the handle bars and lets you just do what you enjoy. You can still rival blackpool illuminations, without the task of not being able to fit everything on & adding a lot of weight to the bars. The light is USB rechargeable so you can be off again in no time.
— BEST TOOLS TO TAKE ON A BIKE RIDE —
We have a huge range of lights available, if there's not something in this list that catches your eye make sure you head to the site or call our sales team to let them help you out.