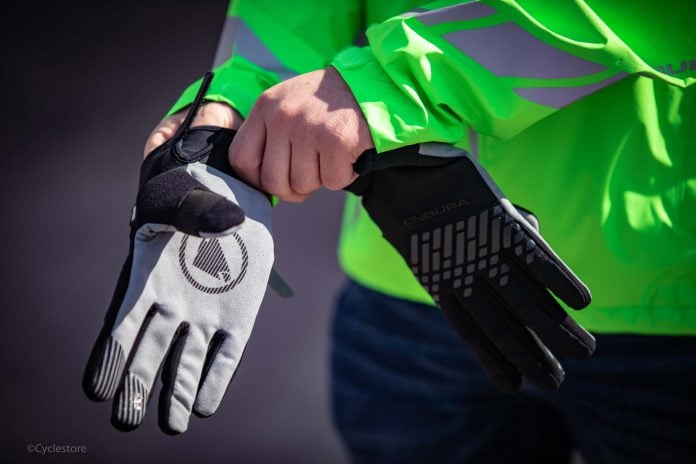 With the weather slowly starting to turn, and the days getting shorter, it might be time for you to start to consider changing from the summer wardrobe. It's not quite time to delve straight into the winter gear, but you better be ready for when it is! The MT500 Waterproof Glove 2 from Endura is certainly one to add to the list.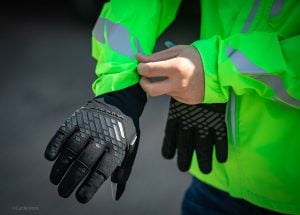 With high quality construction the MT500 Waterproof Glove 2 will certainly get you through when the weather really goes South. Keeping your hands warm and dry for the duration of the ride, this glove will keep you out on the trails for longer. We really enjoy riding in a lot of the Endura MT500 range.
— ENDURA MT500 WATERPROOF SUIT REVIEW —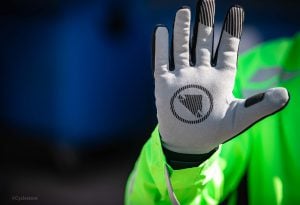 The original waterproof glove in the MT500 range was a great product – and the second one is packed full of features to match. A 4 way stretch, breathable mesh back helps the gloves to fit the hand amazingly. Comfortable and allowing a full range of movement, we didn't find the glove to be restrictive at all. The MT500 Waterproof Glove lives up to the brand reputation with clear design to put function at the top of the priority list.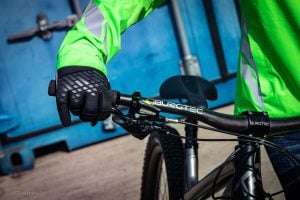 Safety has been given a thought with a knuckle protector panel on the back of the glove. This will give you all the security you want when you're ripping through the woods. Alongside this the leather palm with a silicone print felt grippy and had padding in all the critical areas. This gave the mT500 waterproof glove all the dexterity it needed to be in maximum control.
— WINTER CYCLING – 5 TOP TIPS —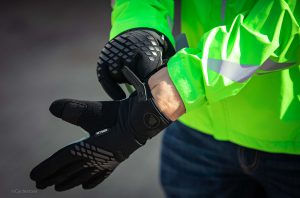 The closure system on the wrist ensures that the Singletrack windproof glove doesn't slide or let in any wind. It closes it tight so you can spend more time worrying about where the handlebars are pointing, and less time worrying about whether your gloves may slip off!
We found that the e-swipe finger and thumb were great until the rain set in, then the gloves began to struggle to co-operate with a smart phone screen. Though while you're out on the bike you shouldn't need to use your phone anyway! More ride, less text.
— IS MTB RACING GOING TO MAKE AN ELECTRIC SHIFT —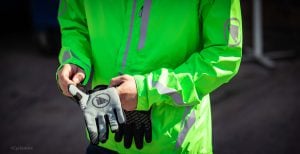 Currently only available in black and white – Endura are set to release more colours as we go through the season. A black upper with a sleek white palm, the aesthetics of this glove are exactly what you'd want them to be. Understated but professional, not too bright to be damaged by the winter conditions.
The Verdict:
These are a great durable glove, ideal for deep winter conditions. Mixed with some of the other MT500 gear from Endura, you'll be fully set to get out even in the depths of winter. Retailing at £49.99, the MT500 waterproof Gloves aren't on the cheap side, but they're definitely worth the investment!
Value -

82%

Durability -

91%

Performance -

87%

Aesthetic -

81%