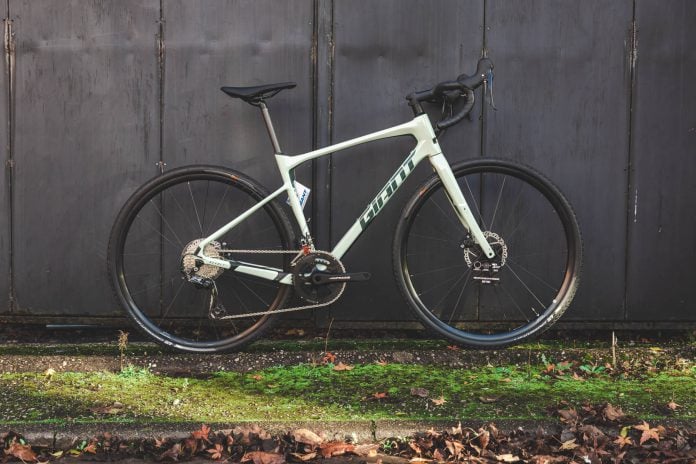 The 2020 Advanced Revolt was a bike we really struggled with. We couldn't quite place the geometry as a road bike, but it was a bit too aggressive to enjoy the rough stuff. It ended up feeling a little bit clunky and almost uncomfortable. We were excited to ride the 2021 version of the Giant Revolt Advanced 2 to see if the issues had been ironed out.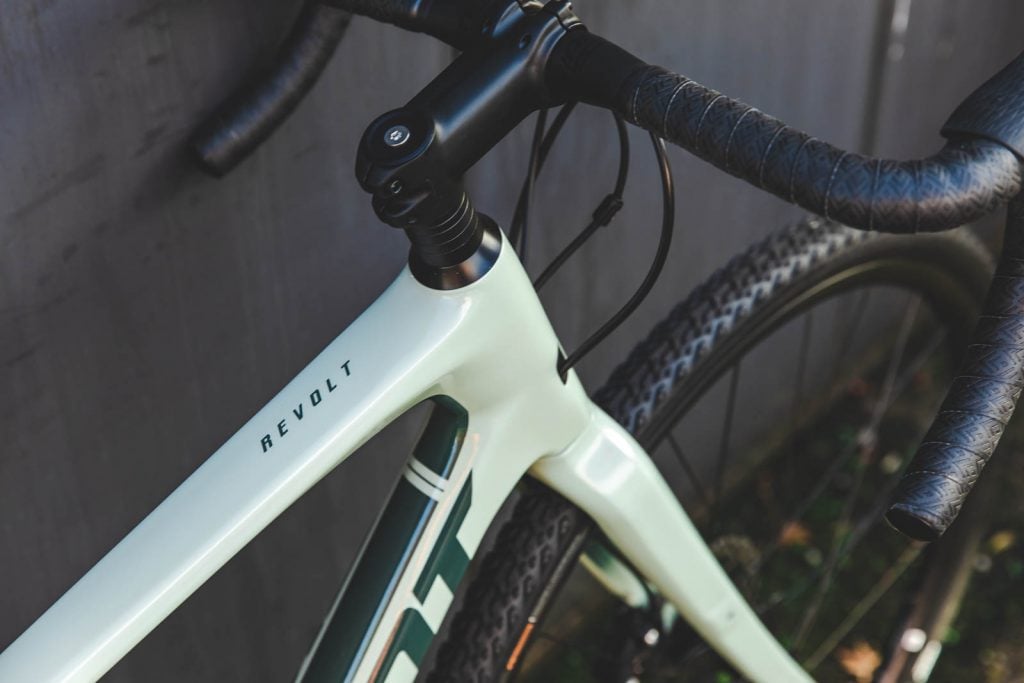 Gravel riding goes from strength to strength each year, and Giant believe that over half the worlds roads are unpaved. So it's good to see them continuing to develop the Revolt range. Giant claim the new bike is ready to crush some gravel. With its lightweight, endurance-friendly composite frame, generous tyre clearance and smooth ride quality, the Giant Revolt Advanced 2 lets you ride farther and faster on rough roads, gravel or dirt.
— GRAVEL BIKE OR HARD TAIL? – A PRESSING DECISION —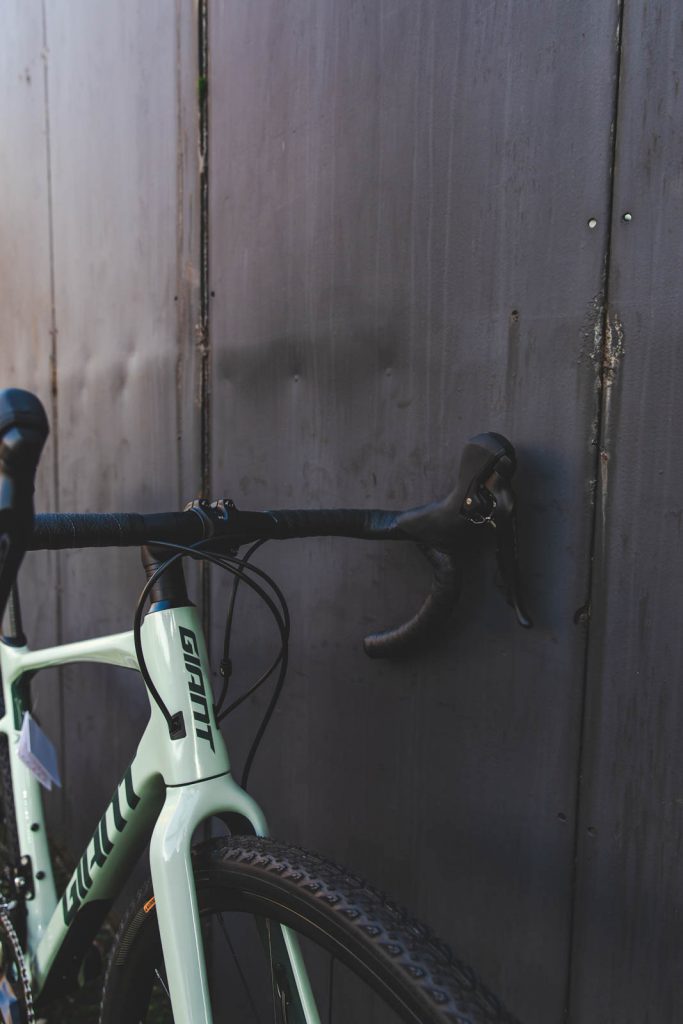 Designed with purpose-built geometry for gravel riding, plus engineered compliance in a lightweight composite frame, the Revolt Advanced is the perfect way to push new limits of speed on variable terrain. A composite fork eats up bumps, and the D-Fuse seat post and Contact XR D-Fuse handlebar absorb shocks and vibrations. The frame is integrated for disc brakes and has clearance for high-volume tyres up to 45mm so you can float through the rough stuff. Details including the X-Defender downtube protector and smart mount system for racks and accessories give you a head start on any gravel riding mission.
— HOW TO IMPROVE YOUR CYCLING BASE ENDURANCE —
Frame is designed with endurance positioning and shorter chainstays for precise handling, agility and control. The result is confident speed in all situations, from out-of-the-saddle climbs to rugged dirt descents. It is starting to feel much more like a gravel bike than it's older siblings.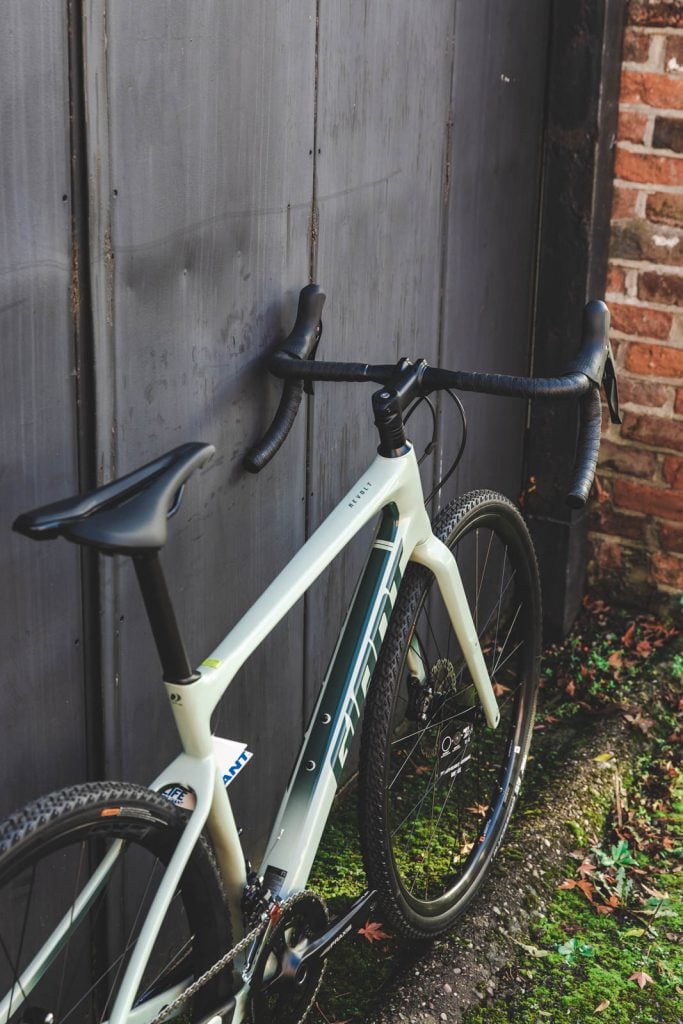 Innovative Contact XR D-Fuse handlebar and D-Fuse seatpost work as a system to help absorb shock without sacrificing the stiffness needed for aggressive road performance. Added frame clearance for high-volume tyres up to 45mm helps smooth out rough roads, gravel and dirt. So you can move right up to the big boys if you're planning a rough adventure, rather than be limited to the 35mm tyres bikes so often come with.
— THE VALUE OF CYCLING IN BRITAIN'S ECONOMY —
The Advanced composite frame maximises pedaling power, giving Revolt Advanced a smooth, fast ride quality on variable riding surfaces. High-performance grade raw carbon material is used to produce this custom frame material in our own composite factory with a high stiffness-to-weight ratio. The front triangle of the frame set is assembled and moulded as one continuous piece in a proprietary manufacturing process called modified Monocoque Construction.
Verdict:
A fantastic gravel bike for the price. Complete with all of the features that you'd need to get you adventuring and exploring. Slightly clunky in the geometry though hugely improved from the previous edition, it's now a lot more comfortable over the longer distances.