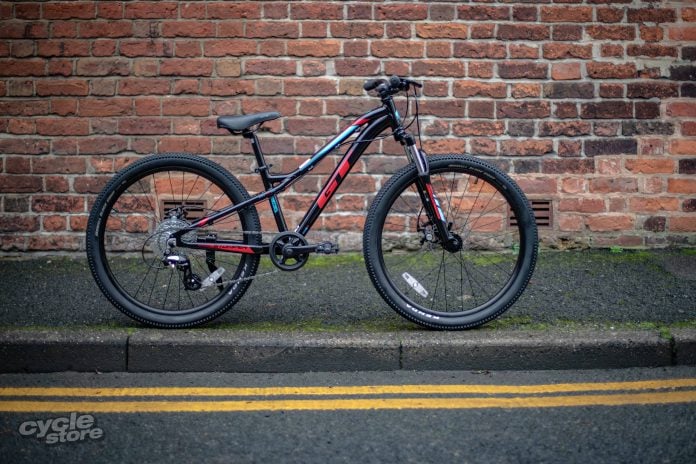 Learning to ride a bike is something as a child you never forget. And choosing a bike to supplement this is equally importing. GT have brought out the Stomper Ace, an improved version of their much loved kids bike, designed to make the memories good ones.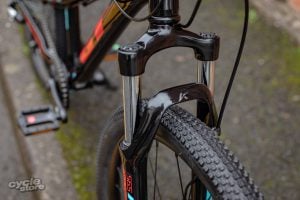 At an affordable price with everything you'd want from a child's bike, the GT Stomper Ace makes sure that those first few pedals are perfect. With GT's LegitFit system, this child's mountain bike is sized, positioned and balanced with smaller bodies in mind, and not just a tweaked version of a bigger model.
— THE SPECIALIZED CHILDREN'S HELMET RANGE ALBUM —
The Features: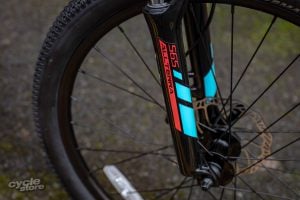 It's the little things on the Stomper Ace 24″ that will make sure your little ones get the best riding experience. The pedal position is moved slightly further forward compared to most kid cycles, and along with the crankset, they are set narrower to match the width of your child's hips to give a more natural pedal stroke.
The gearing is also set with a fast-start system that means control and speed is maintained from the off. Built with a Sunrace, 11-34, 8-Speed cassette, Alloy Ahead, 30mm stem and 24" GT LegitFit Design, Alloy frame, the Stomper Ace 24″ is the ideal introduction to mountain biking.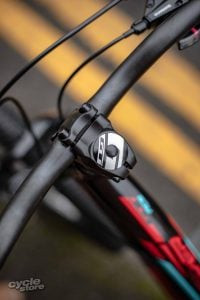 And the best bit? You're not going to have to break the bank to get it. It's durable enough to last generations, or pass on to the next best owner. But the price point means you won't lose a fortune when your child grows to bigger and better things. At £329.99, it's also available in two colour options meaning that there's something for everyone.
With an 8-speed cassette there's enough flexibility to tackle the majority of climbs with relative ease. This flexibility will also teach your child how to comfortably change between gears before they move onto better gear sets. Disc brakes offer the GT Stomper Ace security and quick braking as your child flies down their first descent.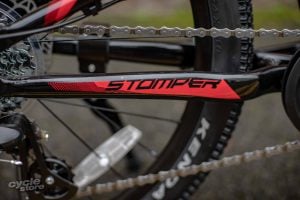 The bike is comfortable enough that as your child starts to venture onto tougher terrain they'll do so with confidence. It's stiff through the corners and handles really well. GT have carefully engineering the bike to offer optimal balance promoting a smooth and stable all round ride.
— THE CYCLESTORE TEAM – 2018 —
Verdict:
The GT Stomper Ace comes complete with all the features you'd want from a main stream Childs bike. It's durable, cheap, handles well and will give your child all the fond and happy memories you have yourself from learning to ride your first bike.
Performance -

84%

Durability -

87%

Value -

84%

Aesthetic -

72%