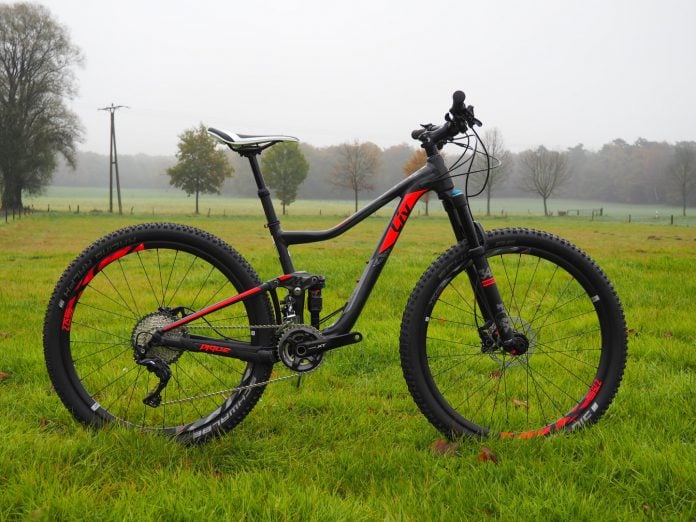 Charli knows her way around a road bike, road ride and road race, we've got her on a mountain bike for the first time here's what she thought….
Having ridden and raced on the road for the past few years and after deciding at the end of the 2016 season to take a step back from the national level road racing scene the last thing I wanted to do was to hang up my wheels altogether, but needed a change of scenery. Over this winter I was persuaded to ride a few cyclocross races on a bike I had lent to me, and to my surprise – having never ridden off-road before – I absolutely loved it. From then I think it's fair to say I got properly bitten by the off-road bug and soon after got my first mountain bike: the 120mm travel, full-suspension Liv Pique.
Those who know me will know that bike handling skills have, erm…never been my strong point, shall we say. The Pique, however, makes almost anything the local trails and tracks throw at me totally manageable. Let's not get ahead of ourselves though; I'd be lying if I said I didn't generally make unintentional close contact with the mud at least once every ride, but if you don't crash you're not riding hard enough, right?
— ENDURA WATERPROOF MOUNTAIN BIKE JACKETS 2017 —
The handling and suspension on the bike are so easy to get used to and really give you confidence in the bike which is so important when, for someone like me just getting into mountain biking, I don't yet have the utmost confidence on the terrain or the technical feature at hand. Similarly for someone with years of MTB experience the Pique is the sort of bike I can imagine gives you the confidence to glide over increasingly bigger and more technical obstacles and I can imagine myself loving riding it years down the line when I'm riding faster and harder with more confidence.
I love the concept of the Liv brand. For those not familiar with the name, it's Giant's women's brand dedicated solely to and designed by women. For someone only 5'2" myself I have often had real problems trying to find frames and components to suit my size and last year ended up building my own road bike to race on with more personalized components such as a narrower handlebar and shorter cranks.
With the Liv brand this isn't an issue as all their bikes are designed specifically with women in mind and everything from saddles to gearing is suited to a women's needs, so it's a real bonus that I haven't had to alter or change anything on the Pique and have done several rides over 4 hours in total comfort.
The only downside I can find to the Liv Pique is that it's so easy and fun to ride that I feel like it will be almost impossible to beat when I next replace my bike! Maybe I'll have to return to the road, although I definitely can't see that happening any time soon…
Value -

71%

Aesthetic -

74%

Performance -

78%