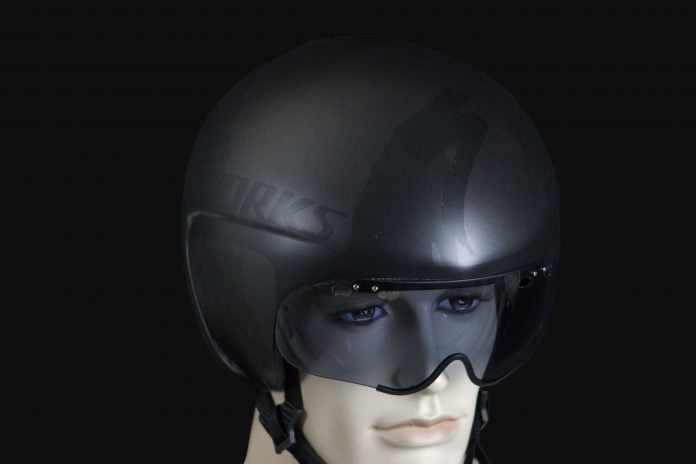 With time triallists forever looking to shave seconds off their time, it comes as no surprise that a helmet is one of the first places to look. Time Trails are regularly won by seconds and over the years aerodynamics and cycling technology has had some incredible innovative design work. And unsurprisingly the S-works TT is no exception. Well known for their marketing & designed specialized regularly update this top end helmet.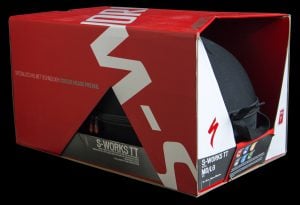 First introduced in the Tour De France in 2012, Specialized and McLaren had developed the S-WorksTT with computational fluid dynamics before being further tuned in the wind tunnel. And the results are clear, saving 62 seconds over 40km the short tailed helmet has undeniable speed over some of its competitors.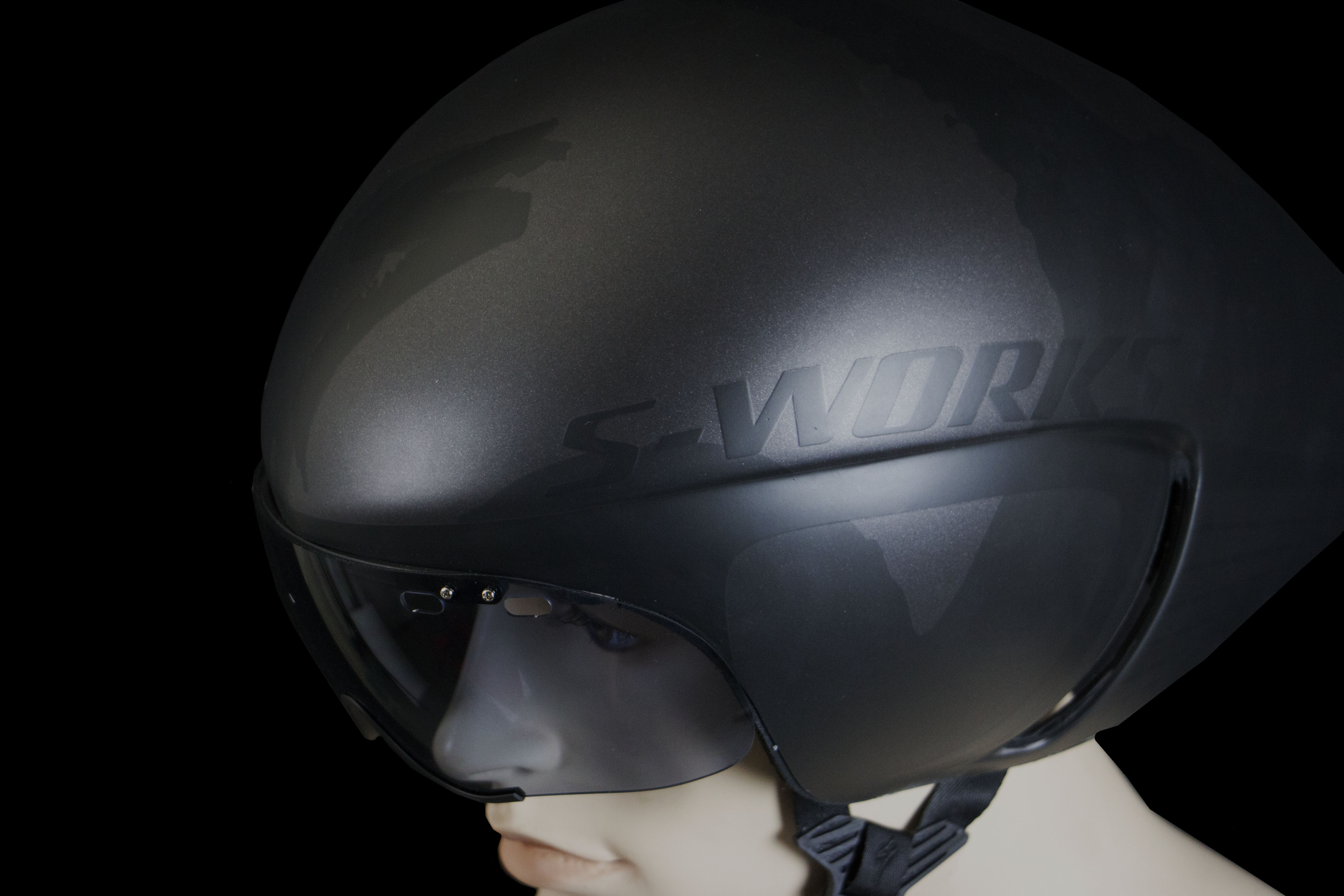 Weighing only 350g nothing about this helmet isn't designed to save time and energy. With the patented Energy Optimized Multi-Density EPS construction despite being weight saving specialized haven't forgotten to protect during high speed crashes.
SPECIALIZED S-WORKS 6 SHOE 2018.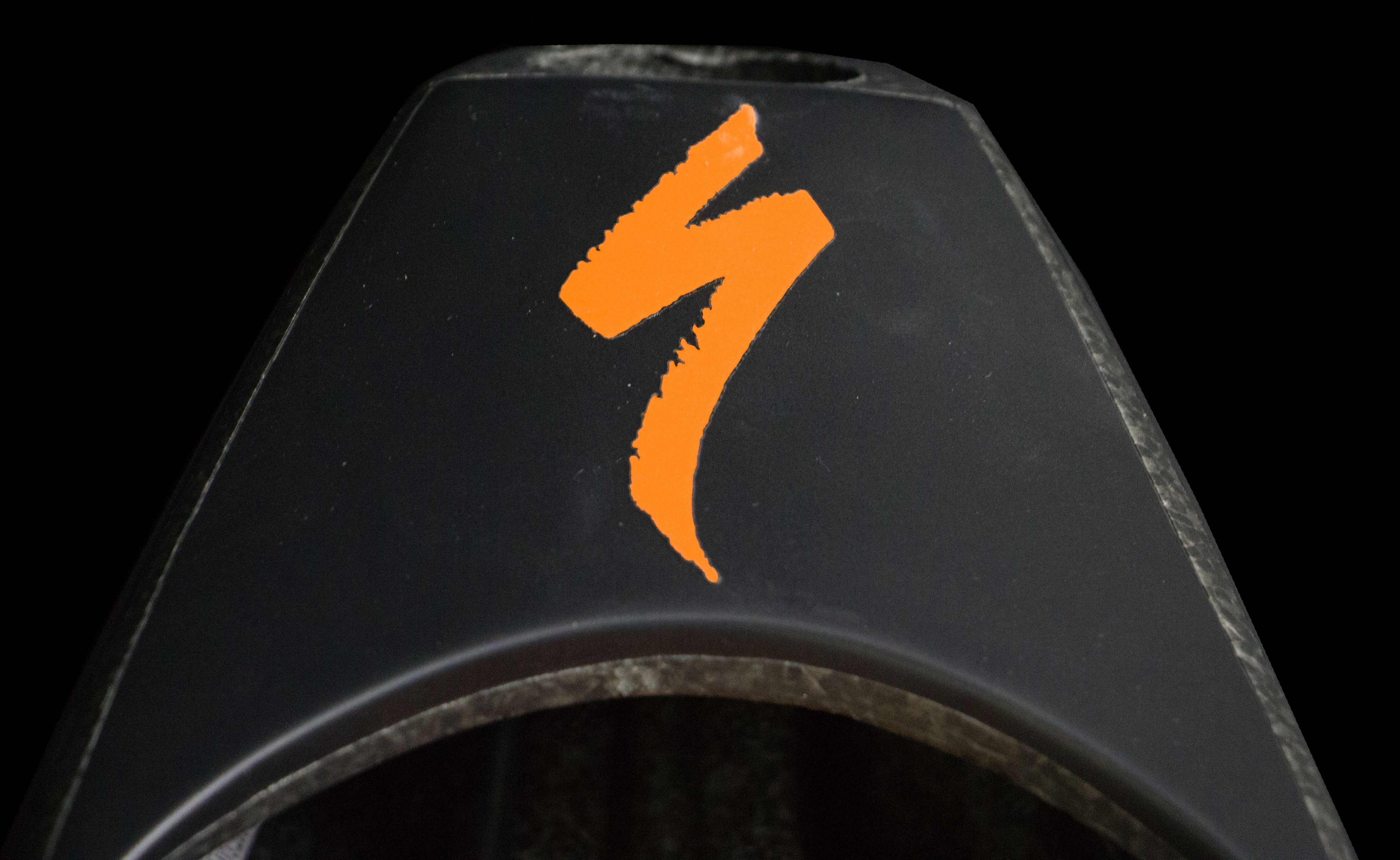 Whilst the S-Works TT seemingly has vents down the side too cool your head these are actually there to help reduce drag. And with the shield attached your head will certainly heat up with no real ventilation. This is one of the only downsides to the helmet. You can remove the shield (and it is argued whether the helmet is faster without it) to provide some cooling this helmet is built for speed first and speed second. But podium steps are always easier to climb when you lose a touch more water weight.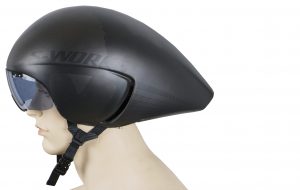 Despite being built purely for speed the helmet is still adjustable. Once fitted, the S-Works TT helmet is a very comfortable helmet to wear. Initially finding it quite tight to put on as the ear flaps are very stiff. There is plenty of room for your ears and the TT is quite comfortable to wear. The micro-dial fit system with height adjustment is simple and allows the helmet to be set at the optimal angle for time trial positions.
Tri-Fix web splitter improves comfort and allows for simple strap adjustment. Whilst the 4X DryLite webbing keeps it's shape even when wet, and certainly helps when heating up.
TOP TIPS FOR LONG DISTANCE RIDING.
The helmet even comes with its own protective case to reduce the likelihood of damage when in transit, and with 2 sets of eye shields you are getting plenty for your money. Which as you'd expect isn't cheap, weighing in at £249.99 on CycleStore currently.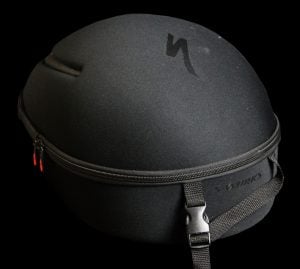 It is hard to not recommend this helmet. With its ultralight shell and advanced aerodynamics you'll be wearing this helmet walking to the shops and feel quicker. It is also complies with one or more following safety standards: CPSC, SNELL, B90A, CE and AS/NZS. Meaning you're covered almost as much as any other helmet in a crash. This helmet certainly stands out for speed with a potential of 279 seconds saved on an ironman distance its a no brainer for Triathletes and Time Triallists alike.
Helmet
Aesthetic -

92%

Speed -

94%

Safety -

85%

Weight -

91%