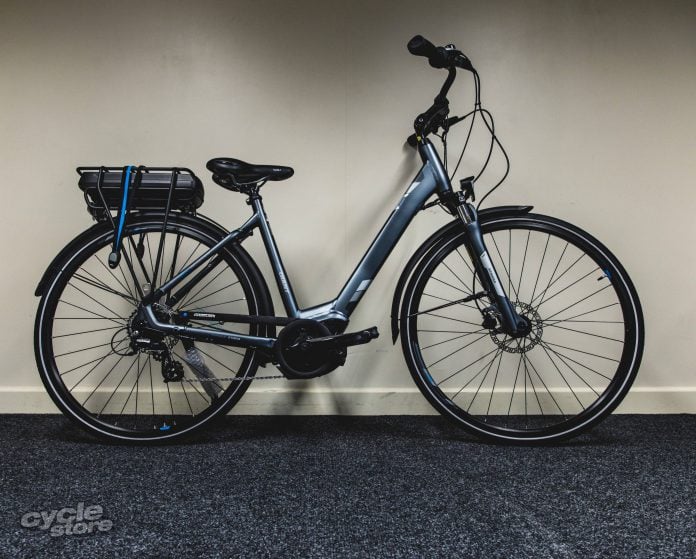 E-bikes are becoming more and more common with more of us wanting to arrive at our destination in a human condition. The city bike with a boost allows you to uncover more terrain with less effort. And as the technology makes huge advances, the bikes just get better and better. We had a closer look at the Liv Entour E+ electric bike.
The Features: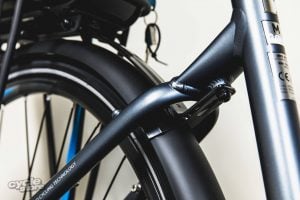 Smart technology mixed with careful engineering brings a whole new edge to e-bike riding. This mid-level city-bike is designed to take the effort out of the commute. Automatic support technology determines just how much input the bike has to ensure you have a comfortable ride throughout. You can tune the bikes ratios up to 300%, a massive input. 
— HOW TO IMPROVE YOUR CYCLING BASE ENDURANCE —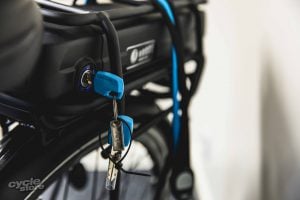 The Liv Entour E+ also gives you the power to ride farther with a 400Wh EnergyPak. This gives the SyncDrive Life motor all the power it needs. Designed alongside Yamaha, Giant have left no stone unturned. Though the range can be somewhat limited if you live a fair whack out of town. But that's to be expected for the price tag.
A low step through allows you to get both on and off the bike with ease in any outfit. Quite handy when you're worried about ripping your new jeans before a party!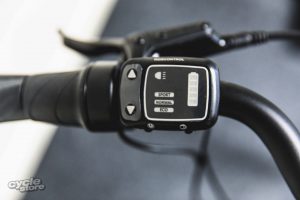 Designed to live in the city, the bike comes with plenty of protection around the drive train area, so that you don't have to worry about wear an tear. The durability of the Liv Entour really is amazing. Full mudguards stop you getting covered in any excess debris from the gritty roads, and Spanninga lights mean that you don't have to worry about being caught out by the dark.
— SAFETY TIPS FOR CYCLING COMMUTERS —
Getting around: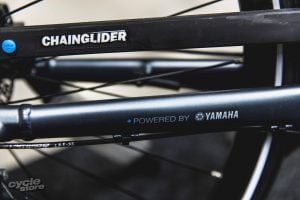 A Shimano HG-201 11-36T 9-speed gear choice gives you all the flexibility you need when you're pedalling. So you don't have to worry about completely relying on the motor if you don't want to. It's well placed so that you can climb light, and cruise on the flat without running out of gear choices.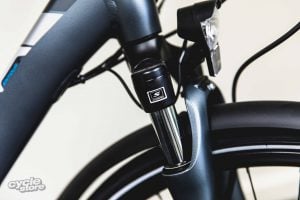 Giant's SyncDrive Life motor system is based on Yamaha's PW motor. Though it's adapted to feature Giant's own systems. It can churn out up to 60Nm of torque. The assistance starts at 80% assistance and will knock out up to 300%. So if your legs can manage 100W, then the motor will add 80-300W depending on what you set it up as. There's often a 50% option on Yamaha systems but Giant don't use that. A small LED remote on the handlebars allows you to play with the settings and is remarkably easy to use. It's also very easy to read unlike some of the systems we've seen, meaning you'll understand what's going on from the off.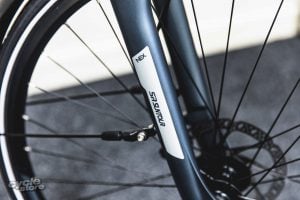 The battery depletion is a little bit jumpy. The last few bars seem to disappear quicker than the first few in a high mode. Though if your commute is under 15km, you'll only have to charge the bike 2/3 times a week. 
It's certainly a comfortable ride on the Liv Entour, smooth and easy to handle. Very upright meaning you can really relax while you pedal around. The tyres could do with being slightly on the thicker side for comfort, but they roll well enough on tarmac and they can handle any bridle paths, towpaths or off road sections you might throw at them.
Verdict:
The Liv Entour is a fantastic hybrid e-bike with everything you need to get from A to B comfortably. Smooth handling, improved battery life and a great range of gears. This e-bike comes with a great price point. We'd recommend this to anyone looking for a new commuting companion. 
Value -

82%

Aesthetic -

75%

Performance -

84%

Durability -

85%