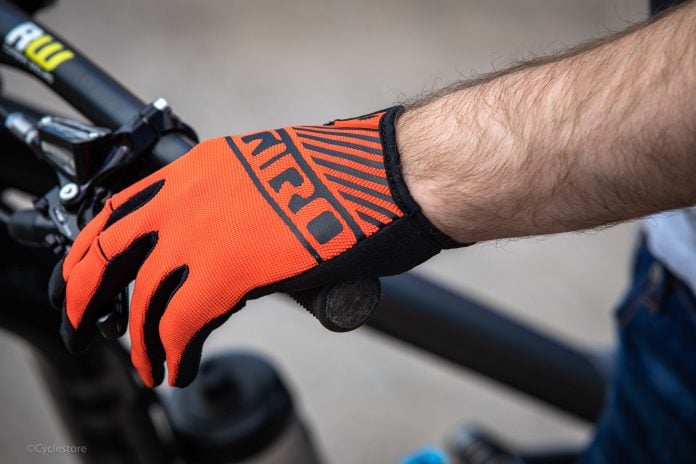 We've all got them, items that get shuffled to the back of the wardrobe or lost in the draw never to be seen again. The Giro DND (Down n Dirty) Gloves are not one of those items. Once you've tried them on, they'll be at the top of your go to list every single time.
— CYCLE OF GOOD – A NEW COLLABORATION —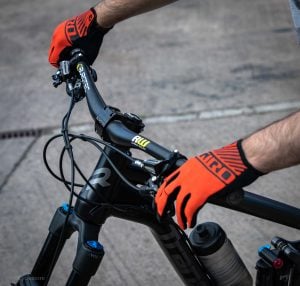 Giro have been making top quality clothing and accessories for a number of years. With a top range of shoes, helmets and clothing across all disciplines, we were hoping a lot of these features made an appearance at this end of the range.
Packed full of features the Giro DND gloves tick all the boxes. Lightweight and suitable for all terrains, the glove can offer you protection and grip for both on and off road riding. Without huge amounts of padding these Giro DND gloves give you maximum control and dexterity when you're in the saddle.
— IS MTB RACING GOING TO MAKE AN ELECTRIC SHIFT? —
The Ride: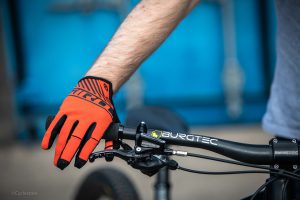 Not pretending to be a winter glove – the Giro DND isn't packed full of warm padding like many other gloves. Though they're definitely a suitable choice for the majority of conditions. Though it has all the grip and breathability you'd want.
Slipping straight onto the hand – one of the first things you'll notice is that the Giro DND gloves don't have any fasteners. Pull them on – get gone, it's as simple as that. The glove is cut short so that your wrists are very exposed. A fantastic cooling feature in summer months, you'll want to make sure you have a suitable long sleeve in the winter.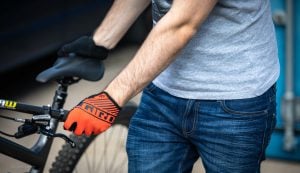 The glove fits tight – hugging the hand nicely with a second skin kind of feel. The fingers of the gloves have small flaps that add the flexibility of the hand. The DND Gloves don't pull across the back of the hand at any time – which is great considering how closely they fit.
Even though the gloves offer a thin feel – they're tough enough to ward off any low lying branches that may try to trip the back. With a small crash pad to avoid any damage to the palms or hands if you happen to end up shiny side down.
— YOUR GUIDE TO CYCLING KNEE PAIN —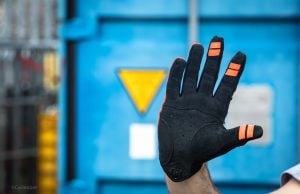 There's so much choice of patterns and colours – it's difficult to know which is best! With a complete set of over 10 combinations, we're sure you'll find one to your taste. If you don't fancy something vibrant, Giro have added a boring black option.
Verdict:
Some of the comfiest glove we've tried – it's tough to see why you wouldn't buy a set of DND gloves. At just shy of £30, they're well worth the investment for a set of gloves that will last you!
Value -

86%

Durability -

90%

Performance -

85%

Aesthetic -

88%