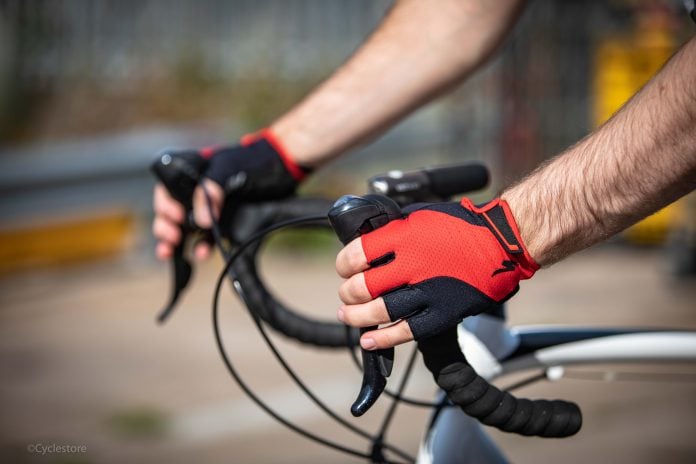 Whether you're a road rider looking for a light mitt, or a MTBer looking for another level of comfort/grip on the trail, the Specialized Body Geometry Short Finger Glove could be something for you! Refined by Specialized over a number of years, this lightweight mate comes packed with plenty of simple but effective engineering. It's been thoroughly designed to keep you comfortable for longer.
— THE SPECIALIZED BICYCLES COMPANY —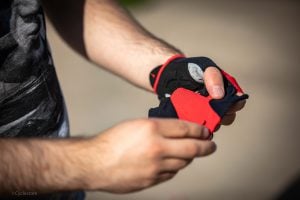 Lightweight and stylish, the body geometry glove comes in both short and long finger versions. The technology has been designed to help the ergonomics of your hands and wrists to keep you comfy. Gel inserts target the areas prone to soreness and excessive pressure. Riding, training or racing, the Body Geometry Short Finger glove could be a gerat addition to the armory.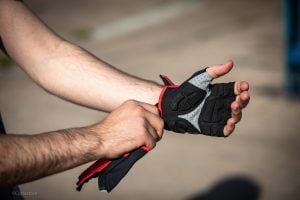 Fatigue reducing foam padding can be a game changer to help your wrists as you progress in your cycling career. Ensuring that you're not creating any lasting problems is incredibly important. Specialized have created the whole Body Geometry range to cater for this. Specifically in the gloves – the palms have been carefully designed to stop pressure in the ulnar nerve. It's this that can often give you the tingling feeling in your hands or numbness on the bike.
— SPECIALIZED – PETER SAGAN vs GRANDMA JOAN —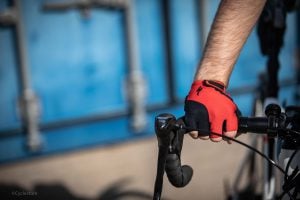 As well as working to reduce fatigue – the Body Geometry Short Finger glove gives you unhindered control over the bike. Maximizing dexterity – the glove gives you the confidence to attack the corners without worrying about losing grip. The back of the glove has been designed with breathability in mind. The mesh panel is made from lightweight spandex and nylon – this also helps with flexibility.
The glove is available in a variety of different colours and sizes, meaning there'll be one for every outfit. You don't have to worry about looking the part – as that's taken care of. Though that being said, this glove has definitely been designed with performance in mind.
— SPECIALIZED S-WORKS VENGE 2019 PHOTO ALBUM —
The Verdict:
If you're looking for a comfortable glove to keep you out on the trails for longer, this could definitely be for you. At only £16.99 it's hard to see past the Body Geometry Short finger glove. It's even worth getting your hands on a set of the long finger equivalent for those rainy days.
Value -

89%

Performance -

74%

Durability -

78%

Aesthetic -

81%