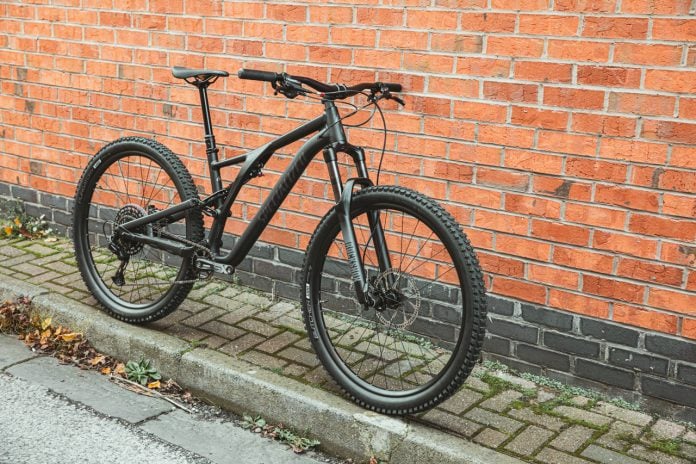 One of the best selling mountain bikes on the market, it's no surprise the first batch of 2021 stump jumpers didn't last very long. We had a closer look at the Stumpjumper Alloy and as always, we were very impressed!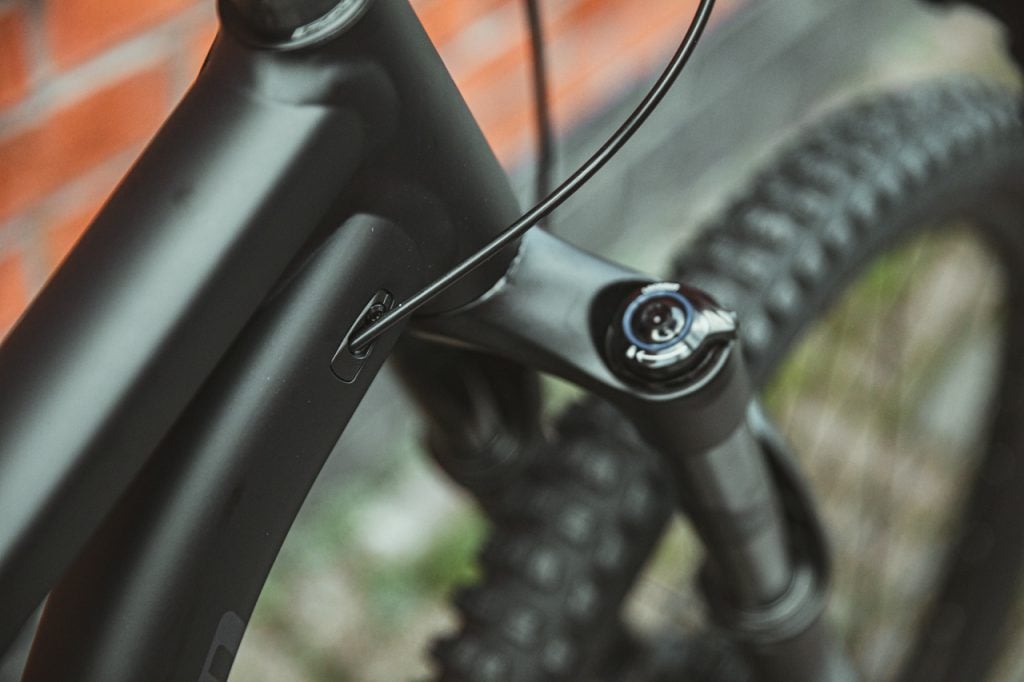 The Stumpjumper Alloy brings all-new suspension kinematics and progressive geometry into a full-alloy package that's both lightweight and extremely durable. Outfitted with a no-fuss SRAM SX 12-speed groupset, the Stumpjumper Alloy is your all-access pass for trail adventure.
— SURVIVE THE GRIME – MTB TOP TIPS —
THE TRAIL BENCHMARK Specialized pursued some hefty goals when they designed the all-new Stumpjumper. It had to excel on any kind of trail, for every style of rider. To achieve that, they went after serious weight reduction without sacrificing durability, a stiff, responsive chassis that still rides light and lively, geometry that improves everyone's riding, and the best suspension kinematics they know how to design. Turns out, you can have your cake and eat it too with the new Stumpjumper.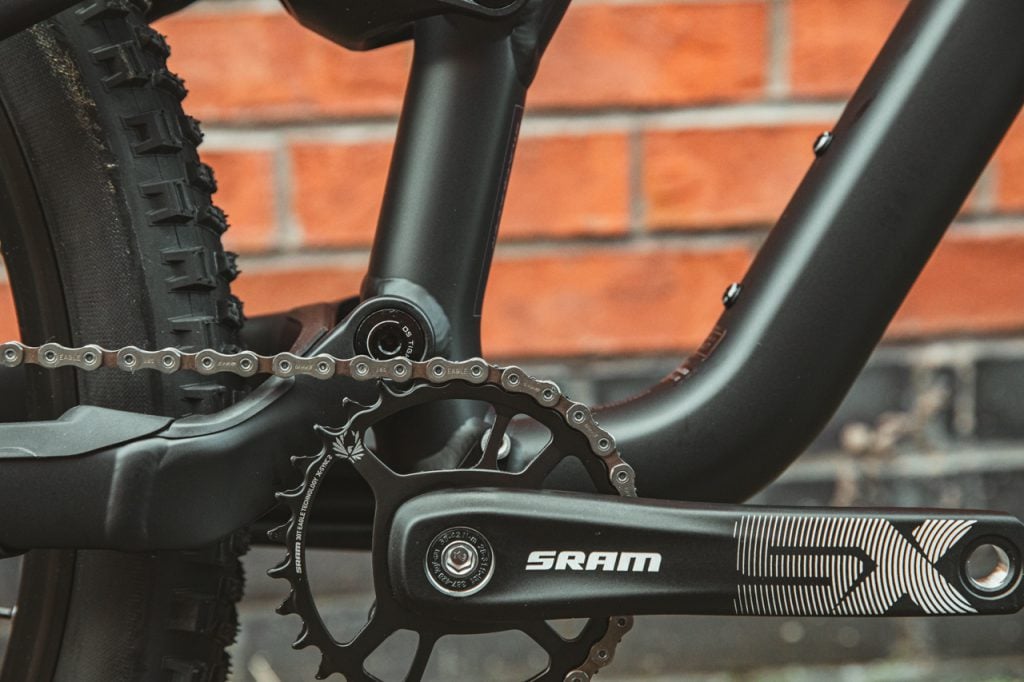 THE SWEETEST 130MM OF TRAVEL YOU'LL EVER RIDE Specialized massaged the kinematics of the Stumpjumper suspension to bring out the very best all-round performance possible in a 130mm package. Countless hours of suspension lab development and field testing created a refined mid-travel ripper that eats big terrain like a gravity fed beast, handles like a dream everywhere, and climbs like it has a motor.
— BIKE TRENDS – THE FUTURE OF CYCLING —
PROGRESSIVE GEOMETRY The S-Sizing geometry of the new Stumpjumper hits the progressive sweet spot. It's long, low and slack, with a short offset fork and a steeper seat tube angle. These numbers combine to make your ride more stable, more carvealicious, more comfortable climbing, more better everywhere. With FlipChip adjustability you're able to further fine-tune your fit, ensuring that your new Stumpjumper performs flawlessly on whatever terrain you choose.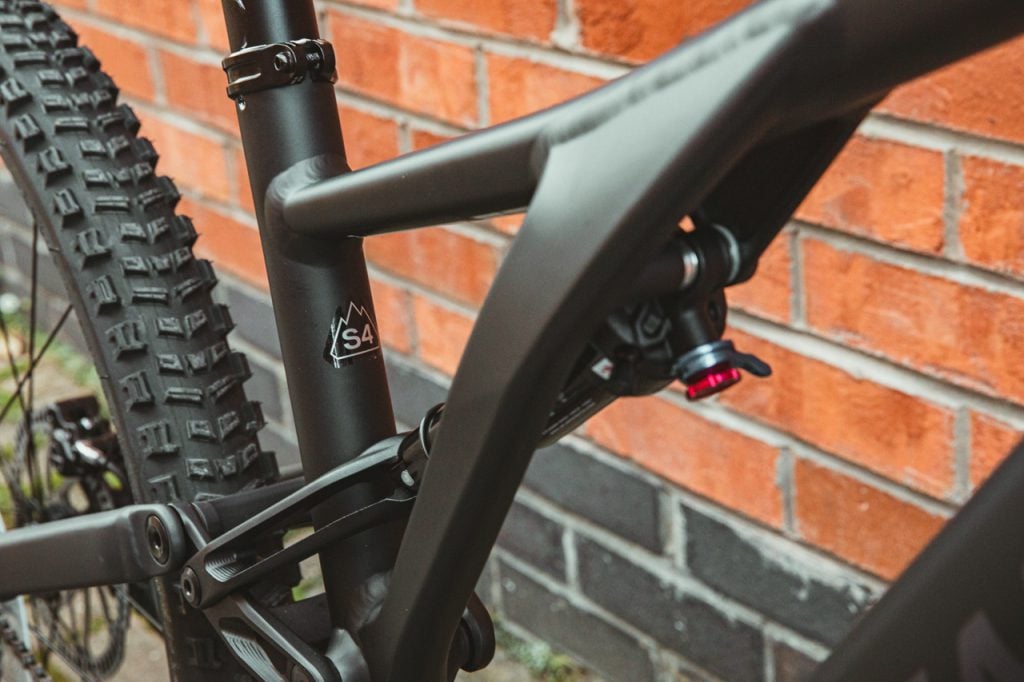 RIDER-FIRST ENGINEERED™ Rider-First Engineered™ frames use a size-specific approach to ride characteristics that ensures benchmark handling and flawless performance, regardless of frame or rider size. Whether you're a jump-happy grom riding an S1, or a DH-fiend giant in need of the lengthy S6, you'll experience the same ride traits – rail-sharp cornering and balanced front and rear stiffness – at the lightest-possible weight. By light, we mean really light: 2,250 grams (S-Works, S-3 size, with rear shock).
— 12 BAD MTB HABITS – THE ANNOYING ONES —
The Verdict:
We're long term admirers of the stumpjumper, having had a lot through the doors over the years, it's great to see so much progression in every edition. Years of rider feedback combined with careful engineering keep this bike right at the forefront of the agenda. And with this alloy model, it won't break the bank!
Value -

97%

Performance -

90%

Durability -

92%

Aesthetic -

94%